'Paradise Hotel' 2019: Kristin Cavallari Hosts Rebooted Summertime Dating Show, Meet Those Checking In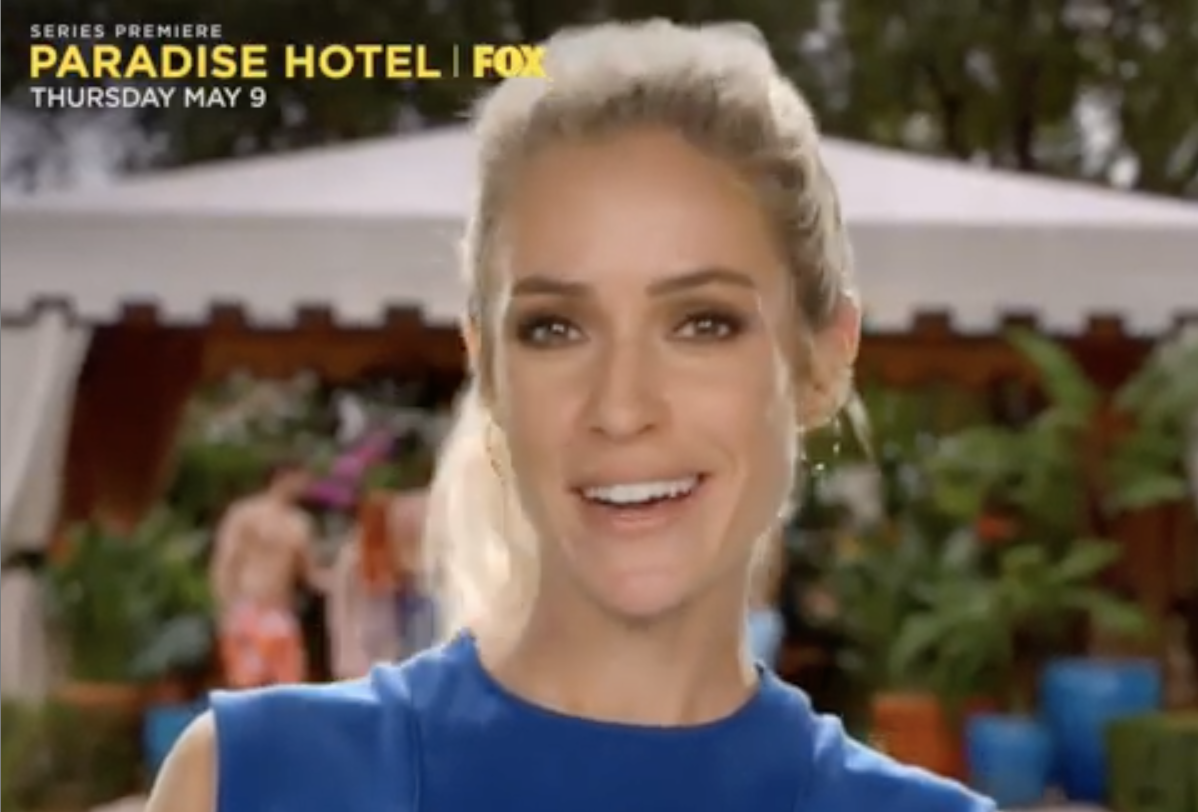 Very Cavallari star Kristin Cavallari is raising another early 2000s TV show back to life with the reboot of summertime dating series, Paradise Hotel. Along the same lines as other dating reality shows, some are looking for love while most are staying for the drama (and the $250,000 cash prize).
"The rules are really simple," Cavallari said. "Hook up or you're checking out."
The reality show, which first premiered in 2003 and ran until 2008, will officially be rebooted Thursday when it premieres on FOX at 8 p.m. ET.
Meet the contestants below:
Bobby Ray
The 25-year-old salesman is very clear on his intent for the show. Love isn't exactly the main thing on his mind, but if a "gorgeous girl" makes a connection with him, he's not against it.
"First of foremost I'm coming on the show for the experience," Bobby said in a video interview posted by E! Online. I'm here to win, I'm here to win the money and if love comes with it I'm all for it."
Carlos Garcia
The Florida-based fitness entrepreneur is hoping to get the best of both worlds during his time on Paradise Hotel.
"I'm here for both money and love," Carlos said. "You can't really enjoy your money unless you share it with the ones you love."
The 22-year-old says his biggest strengths are his looks and competitiveness.
David Barta
While the California-based model is also joining the show for love and money, it looks like David is leaning for on "the money side."
"With the cash prize, I would really want to help my parents financially," David said to the camera. "On the flip side, it is a great opportunity to meet some great and beautiful women."
Kendall G.
The Redondo Beach-native may see her weakness has a "people pleaser," but it looks like she's going to use anything to her advantage for the big money prize; however, love may be the sweet addition to this summertime adventure of Kendall's.
"I definitely signed on for the money, but I'm here for both," she said to the camera.
Mariaelena Perez
The New York-based "liquor educator" says she easily gains people's trust through her low-key, humble personality. Despite saying she's a likable woman, it looks like Mariaelena is willing to blackmail those who try and cross her.
"I want people to come in, trust me and tell me their secrets," Mariaelena said to the camera. "Then just double-attack them with that when it's necessary."
Hans Wiener
Despite saying his DM's are "popping off," the Brooklyn-based model has had issues within the love department. Unlike Bobby, who is there for the cash, Hans says he is very much looking for love.
"At the end of the day, I'm a pretty piece of flesh," Hans said.
Deiondra Sanders
Daughter of former NFL star Deion Sanders, Deiondra Sanders is excited for both love and the money prize but isn't planning on letting her castmates know where she comes from right off the bat.
"It does worry me that men are interested in me because of who my dad is, so I feel like a lot of times that's why I don't tell them off bat," she told Us Weekly. "There is a lot of pressure bringing a boyfriend home to my dad. It's like, 'Are you meeting my dad or are you meeting your idol?'"
Brittany "Brie" Campbell
The 27-year-old hairdresser is "100 percent" looking for love.
"If I happen to leave with money and a partner, I would be happy about that as well," she said to the camera.
Brittany's main game strategy would be to become friends with everyone so they would be too sad to let her go.
"My idea is that if I'm not a b**** to anybody, nobody will want to kick me off," she added.
Rosanna Cecconi
The University of Florida student was the only contestant who doesn't have a bio immediately available. Rosanna has garnered over 118,000 followers on Instagram and just recently started a YouTube channel.
Tatum Smith
The Arizona-based hotel server says she didn't know money was "involved" upon first signing up for Paradise Hotel.
"[Money] is definitely a perk, but I'm looking for love," Tatum said to the camera.
Tyler Berta
The Illinois-based stock trader has an end goal is to "win the grand prize."
"I'm leaving my opinions open," Tyler said to the camera. "I'm ready to have some fun in the sun and we'll see where it goes."
Tyler went on to emphasize the importance of listening and how it is absolutely necessary for building alliances with fellow contestants on the show.