Paradise Papers: Journalist Jailed in Turkey for Revealing Former Prime Minister's Business Dealings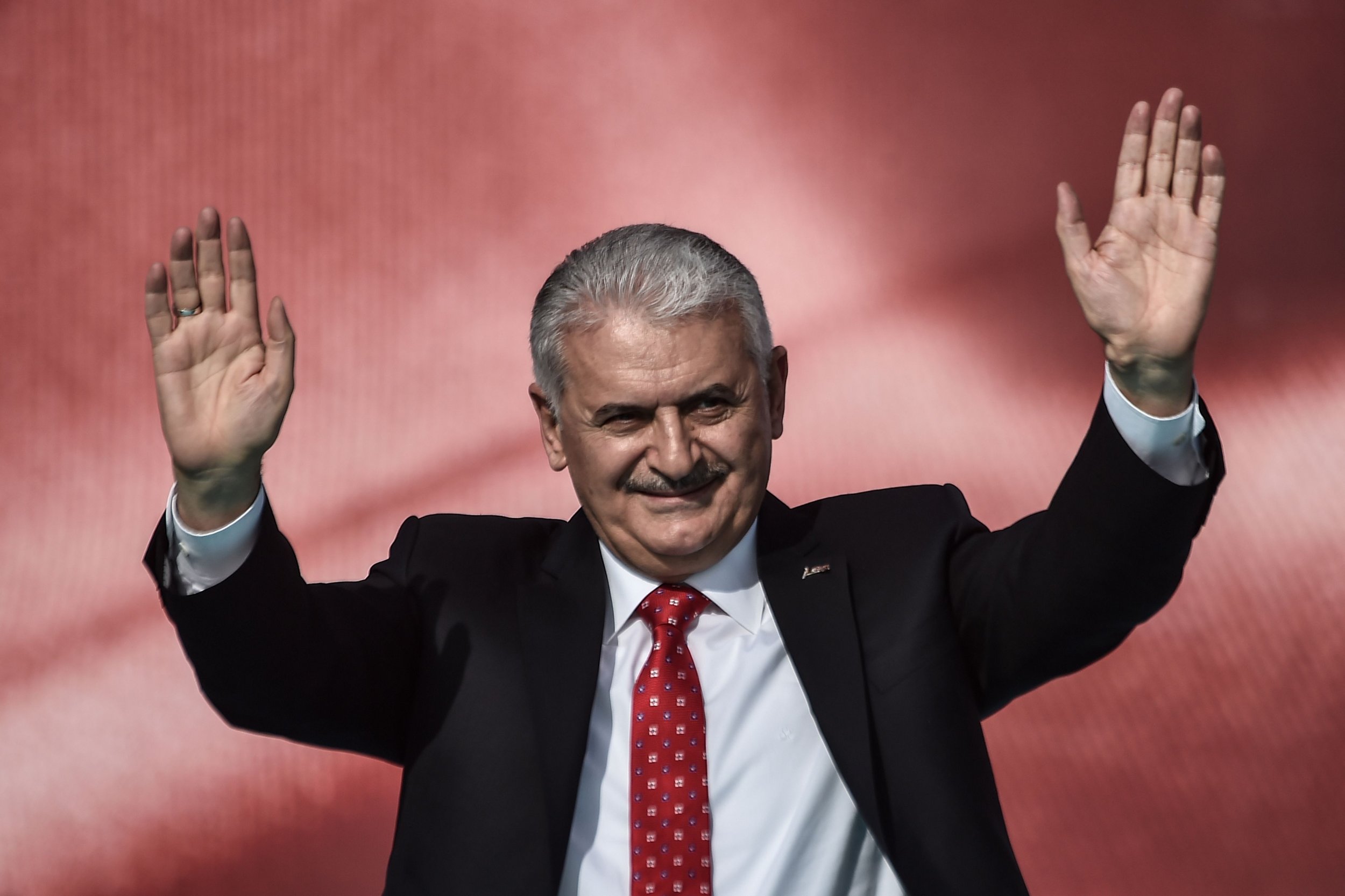 A Turkish journalist who reported on the Paradise Papers has been sentenced to more than a year behind bars for her investigative work, which shed light on the business dealings of the country's former prime minister, Binali Yildirim.
Pelin Unker was found guilty of "defamation and insult" by an Istanbul court on Tuesday, The Guardian reported, and sentenced to 13 months and 15 days in prison (plus a fine of $1,570) for "insulting and slandering a public official," according to Deutsche Welle.
Read More: Topless activist sets candy store display on fire in Paradise Papers protest
Unker's work was published in the left-leaning secular Cumhuriyet newspaper and detailed Malta-based companies owned by Yildirim and his two sons. Yildirim left the prime ministerial post when it was abolished in 2018 and currently serves as speaker of Turkey's national assembly. Unker no longer works for Cumhuriyet.
The journalist has already faced legal action over her reporting, having been sued by Yildirim and his two sons in November 2017 over her allegations of their ties to five offshore companies in Malta.
Unker will not be sent to jail immediately and will have the opportunity to appeal, an opportunity she told the International Consortium of Investigative Journalists she intends to take.
After she was handed the sentence, Unker told the ICIJ she was not surprised by the decision, which she described as a world first. Nonetheless, she stressed that the guilty verdict was remarkable given that Yildirim and his sons have acknowledged her reports were accurate.
"This decision is not a surprise for us. Because the result was certain from the beginning. There is no criminal offense or defamation in my articles," she told the ICIJ, of which she is a member. "The fact is Binali Yıldırım's sons have Maltese companies. Binali Yıldırım had already accepted that they have these companies. In the indictment, it is also accepted."
"Although accepting the existence of companies, they filed a lawsuit and a penalty came. This is a first in the world. Accepting and punishment are together." She added, "Binali Yildirim and [Turkish Minister of Treasury and Finance] Berat Albayrak are the first and only politicians in the world to sue over Paradise Papers articles."
The leaked documents known as the Paradise Papers came to public attention in 2017 as an international consortium of 90 media organizations published reports on the revelations. The documents shed light on the shadowy offshore financial industry used by the globe's richest people and corporations.
Press freedom in Turkey has been under attack for many years as President Recep Tayyip Erdogan has centralized power and reshaped the country's political system around himself and his Justice and Development Party (AKP).
His government has been uncompromising in dealing with critical voices in the media, and much of Turkey's news organizations are now under direct or indirect control of the AKP and its allies.
Data from the Committee to Protect Journalists indicate there were 68 journalists in Turkish jails at the end of 2018, making it the worst offender worldwide. All have been charged with crimes against the state.