Commerce Secretary Has Links to Venezuela Oil Giant, Despite U.S. Sanctions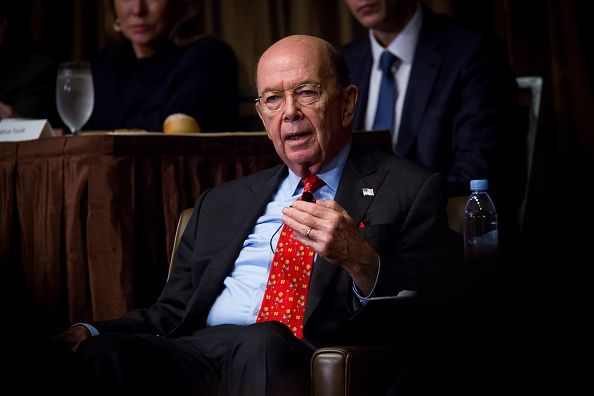 Despite U.S. sanctions on Venezuela's bond transactions in international markets and other restrictions against top officials, the Paradise Papers show that Secretary of Commerce Wilbur Ross has an important stake in multi-million dollar businesses related with state-oil giant Petróleos de Venezuela (PDVSA).
As reported by Newsweek on Sunday, Ross still retains interest in Navigator Holdings, a shipping company incorporated in the Marshall Islands in the South Pacific that maintains a close relationship with Russia's energy company SIBUR, which is run by President Vladimir Putin's son-in-law Kirill Shamalov and other individuals who have been sanctioned by the U.S. Navigator Holdings has received millions of dollars every year in earnings due to coastal shipping services provided to PDVSA.
Related: Wilbur Ross Secretly Linked To Russian Firm With Putin Ties, Paradise Papers Show
Offshore companies in which Ross and other investors maintain financial stake controlled a 31.5 percent of Navigator Holdings since last year, the International Consortium of Investigative Journalist (ICIJ) said. Once the Paradise Papers shed light on Ross's deals with Navigator, Venezuelan website Armando.info tweeted, "Wilbur Ross not only traded with a chavista Venezuela. It is also an associate of Vladimir Putin."
Newsweek subscription offers >
PDVSA is no small client of Navigator Holdings. The state-oil company contributed to 10.7 percent of Navigator's earnings during fiscal year 2014 and 11.7 percent in fiscal year 2015, according to Venezuelan newspaper El Nacional. The company's earnings translate into $33.7 million and $36.7 million for each fiscal year thanks to PDVSA's use of the Navigator's 29 tankers to carry liquefied petroleum gas during those years.
Newsweek subscription offers >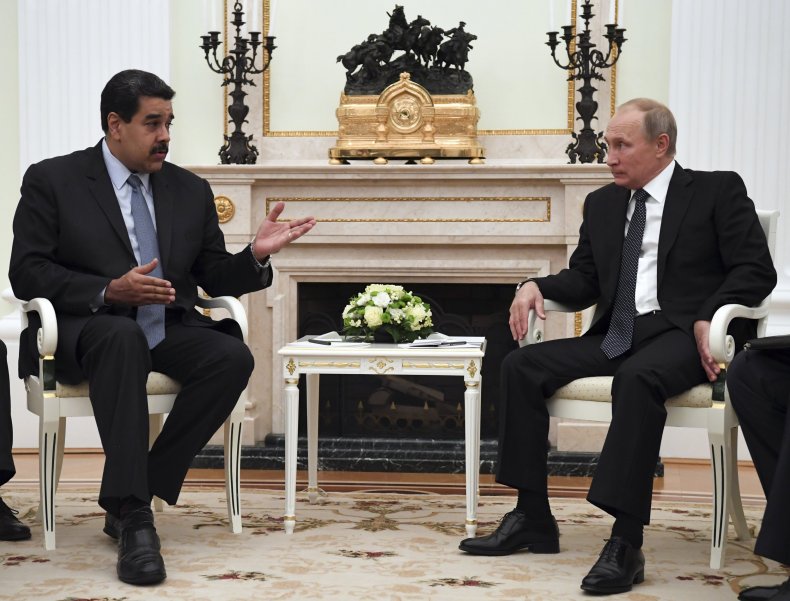 President Donald Trump's sanctions prohibit financial entities operating in the U.S. from participating in any form of financing to the Venezuelan government, including PDVSA. Nevertheless, the sanctions do not impact Navigator because the sanctions do not apply to any form of commercial relationship with the Maduro administration. Navigator, however, admitted in its 2016 annual report the risk of providing shipping services to Venezuelan corporations due to the imminent possibility of the Maduro administration to expropriate or nationalize the company's assets.
"We are subject to significant uncertainty associated with doing business with state-owned corporations," Navigation Holdings' annual report reads. "We cannot predict how government policies may change under the current or any future Venezuelan administration, and future government policies could have a substantial adverse impact on our business, financial condition and operating results."
Even though Navigator Holdings was aware of Venezuela's political instability, Navigator offered maritime transportation services last April with two tankers—Navigator Taurus and Navigator Virgo—which normally cover the Venezuela-Caribbean route, El Nacional reported.
As he was awaiting confirmation, Ross failed to disclose any business interests with Putin's family and his stake in the maritime industry. James Rockas, Ross's spokesman, told the New York Times that the secretary of commerce "recuses himself from any matters focused on transoceanic shipping vessels, but has been generally supportive of the [Trump] administration's sanctions of Russian and Venezuelan entities."
But Ross's businesses pose a potential conflict of interest, ICIJ reported. Ross has "the power to influence U.S. trade, sanctions and other matters that could affect SIBUR's owners," the Paradise Papers report added.
Commerce Secretary Has Links to Venezuela Oil Giant, Despite U.S. Sanctions | U.S.