'Crusader Kings 2' Used Alt-right Battlecry to Promote Free Steam Download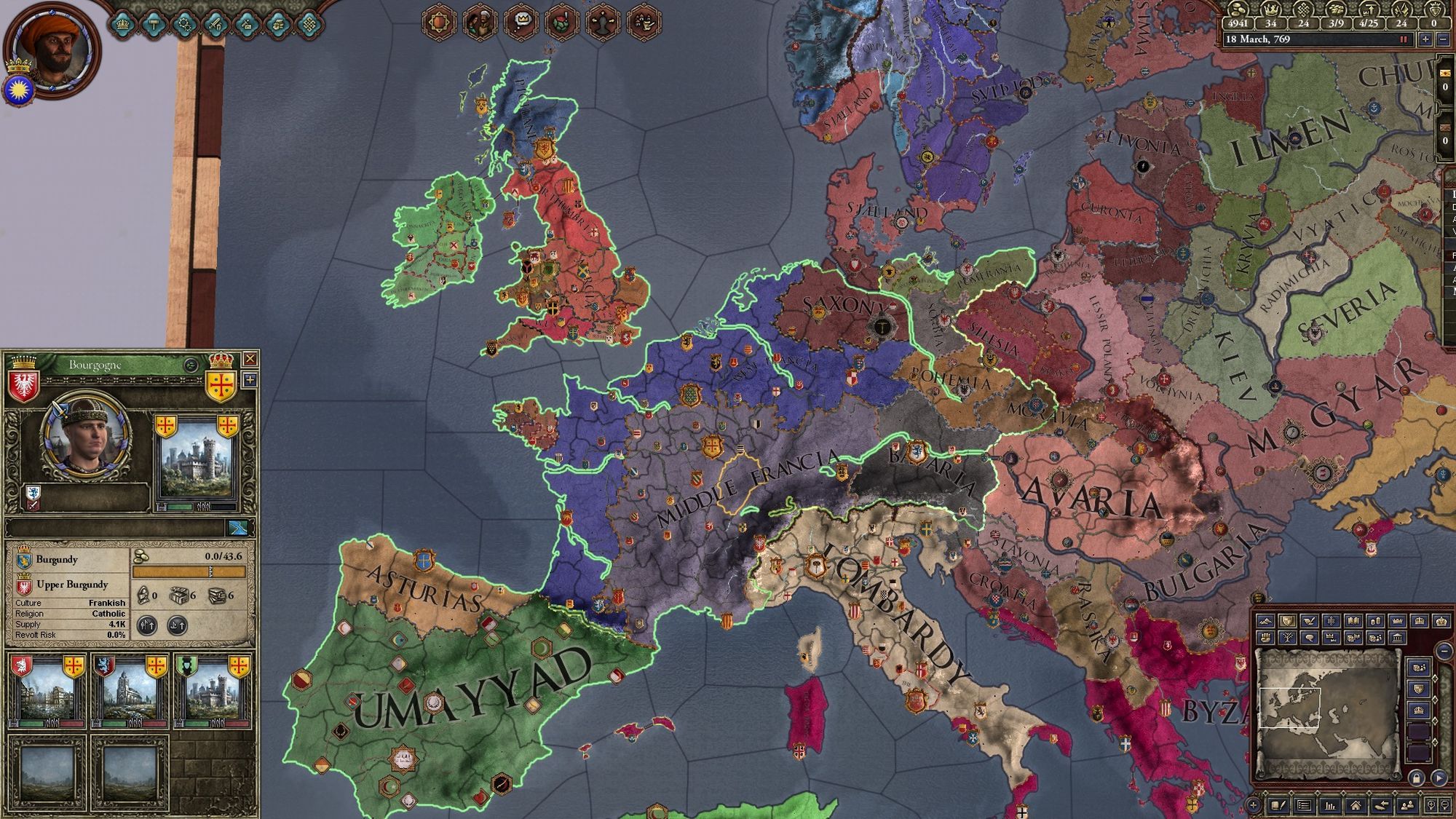 Paradox Interactive, publisher of PC grand strategy game Crusader Kings 2, says it has "no tolerance for racist or nationalist organizations" after it faced criticism for using a battlecry of the "alt-right" in a tweet to promote a free download.
The Latin expression— Deus Vult or "God wills it"—originated in 1095 in the time of the Crusades, but in recent years has become better known for its use in memes shared by far-right internet trolls and has even been used in alleged Islamophobic vandalism. It has been heavily adopted by Reddit's "TheDonald" community.
"Paradox makes historical games, and therefore makes historical references in its promotional material," Paradox Interactive told Newsweek. "Deus Vult is a phrase commonly associated with the Crusading Era, and that we have used for many years before it became an internet rallying cry for alt-right and neo-Nazi agitators.
"The first Crusader Kings game even had an expansion with the name Deus Vult. We can assure our community that Paradox has no tolerance for racist or nationalist organizations that use our products as a weapon in their campaigns of hate and division."
The term is firmly linked to Crusader Kings 2 and has spawned countless internet threads over the years, adopted into a popular niche joke shared in the dedicated player community. In 2007, Crusader Kings released an expansion of the game under the title Deus Vult and the term was also featured in the sequel, released in 2012.
The game, which is set in Medieval Europe and lets players build an army to progress through the ages, is free to download this weekend. The tweet about the offer, published Thursday, stated: "Crusader Kings II is currently available for free on Steam! Download it today and keep it forever. Tell your friends to Deus Vult today!"
Some Twitter users were alarmed at the language. "Can we maybe not use white supremacist dog whistles please? Come on guys do a little research on how Deus V is used these days," one commenter wrote. Another user added: "The Deus Vult thing…might [want to] not go for that given the global climate right now."
But on the Crusader Kings Reddit page, fans of the game were not amused by criticism. "In response to the backlash against Crusader Kings for using 'Deus Vult' in the tweet announcing CK2 becoming free, I propose that the rumored Crusade-related DLC be called 'Deus Vult,'" one thread was headlined.
It's not the first time a game has caused similar controversy. As reported by gaming outlet Polygon last year, Ubisoft's online multiplayer fighting game For Honor, released in February last year, also hit the headlines after using the slogan.