Paralympics Vs. Special Olympics: What's The Difference Between The Games?
Following the Winter Olympic Games in Pyeongchang, South Korea, the Paralympics are underway. The games began with Friday's opening ceremony and were set to run for 10 days.
More than 500 athletes set to face off in six winter events were ready for the start of the games Friday. They were set to compete for 80 medals in events including para-ice hockey and wheelchair curling.
The International Paralympic Committee runs the Paralympics, which are completely separate from the Special Olympics. Those two organizations, while both non-profits, are different from one another.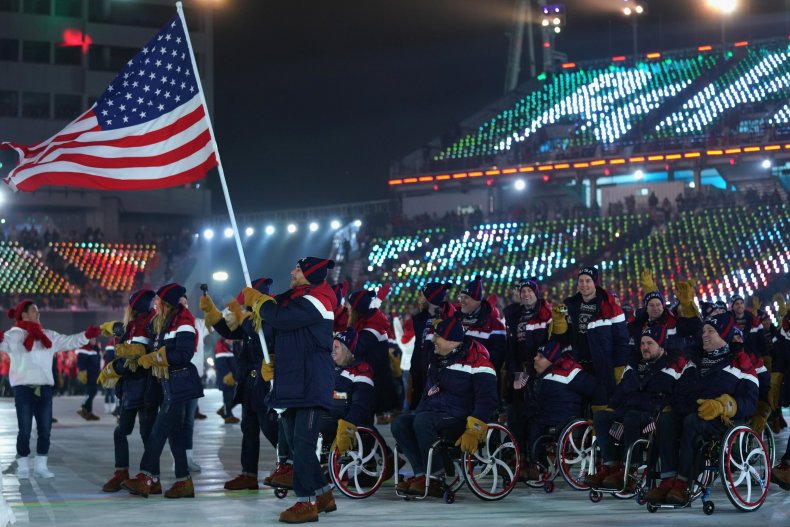 There are three main differences between them, according to the IPC. The impairment categories of the athletes who are involved in the games, the criteria under which those athletes participate in the games, and the structure of the organizations all differ between organizations.
The Special Olympics are only for athletes with intellectual impairments, according to Special Olympics International. But athletes who compete in the Paralympics can be a part of any one or combination of six main disabilities categories. Those categories are spinal injuries, amputee, cerebral palsy, visual impairment, intellectual impairment or the "Les Autres" category for any other condition, according to the IPC.
Secondly, athletes who compete in the Paralympics are elite athletes who have to qualify for the games and meet certain standards of performance, according to the IPC. For the Special Olympics, anyone over the age of eight with any ability level can train and compete in the games, according to Special Olympics International. Athletes in the Special Olympics are randomly selected to participate.
In Pictures: Highlights of the Pyeongchang 2018 Winter Paralympic Games Opening Ceremony
The other significant difference between the two is the timing and the scale of the games. The Special Olympics happen in seven regions around the world in 170 countries, year round, and involve 32 sports. The Paralympic Games, in contrast, coincide with the Olympics, meaning the Winter Games happen every four years, as do the Summer Games, on a staggered schedule.