When Black Minneapolis resident Max Johnson began having a seizure last Thursday morning, his white girlfriend, Abby Wulfing, called 911 and told the dispatcher that he was having diabetic seizure caused by low blood sugar.
Wulfing said that the EMS responders who arrived seemed to think that Johnson's seizure was caused by illegal drugs. They asked Wulfing what he was on while they shouted commands at Johnson, tried to physically restrain him and called the police for backup.
The EMS workers injected Johnson with Glucagon, an emergency medication to treat his low blood sugar, and then they allegedly injected Johnson with 500 milligrams of ketamine, a potentially lethal dose that recently killed Black Aurora, Colorado resident Elijah McClain. The drug is sometimes used to chemically incapacitate someone for law enforcement purposes.
Johnson's girlfriend said the dose put him in a hospital intensive care unit on a ventilator for two days. Because of the ongoing COVID-19 epidemic, she was not allowed to visit him, talk to him or advocate on his behalf while he was at the hospital. He's now back at home with Wulfing.
"This happened because Max is a 6'5" Black man," Wulfing wrote on Facebook. "My whiteness was not enough to save him from the Hennepin Healthcare EMS and MPD's egregious racism and life-threatening decisions. I believe that police brutality and racism is more of a health risk to Max than his Type I diabetes."
Though the Minneapolis Police Department (MPD) has said it's investigating the incident, this marks the second time in two years that the MPD and Hennepin Healthcare, the city's local healthcare network, have faced backlash for the use of ketamine, according to The Star Tribune.
In June 2018, the mayor and City Council promised to investigate the MPD's use of ketamine when making arrests from 2015 to 2017 after it was found that the MPD had used the drug 62 times in 2017. The council canceled the investigation early on over cost concerns leaving questions unanswered about its departmental use.
Newsweek contacted the MPD for comment.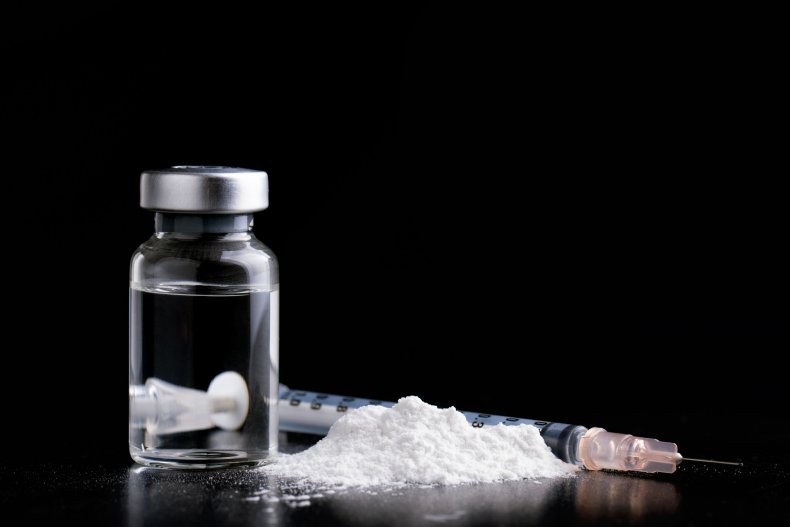 Minnesota State Representative Mohamud Noor, a member of the Democratic–Farmer–Labor party, has called for an investigation into Johnson's case.
"It is unacceptable that this man, who was experiencing a medical emergency, was given this dangerous drug that can result in life-threatening conditions," Noor wrote. "An investigation must be opened immediately to determine why this drug was used instead of less dangerous stabilizing methods."
On July 15, the American Society of Anesthesiologists (ASA) released a statement stating it "opposes the use of ketamine or any other sedative/hypnotic agent to chemically incapacitate someone for a law enforcement purpose and not for a legitimate medical reason."
"Ketamine is a potent analgesic, sedative and general anesthetic agent which can elevate blood pressure and heart rate, and can lead to confusion, agitation, delirium, and hallucinations," the statement read. "These effects can end in death when administered in a non-healthcare setting without appropriately trained medical personnel and necessary equipment."