Watch: Video Shows Surgeon Pulling 10-inch Parasite Out of North Korean Defector's Body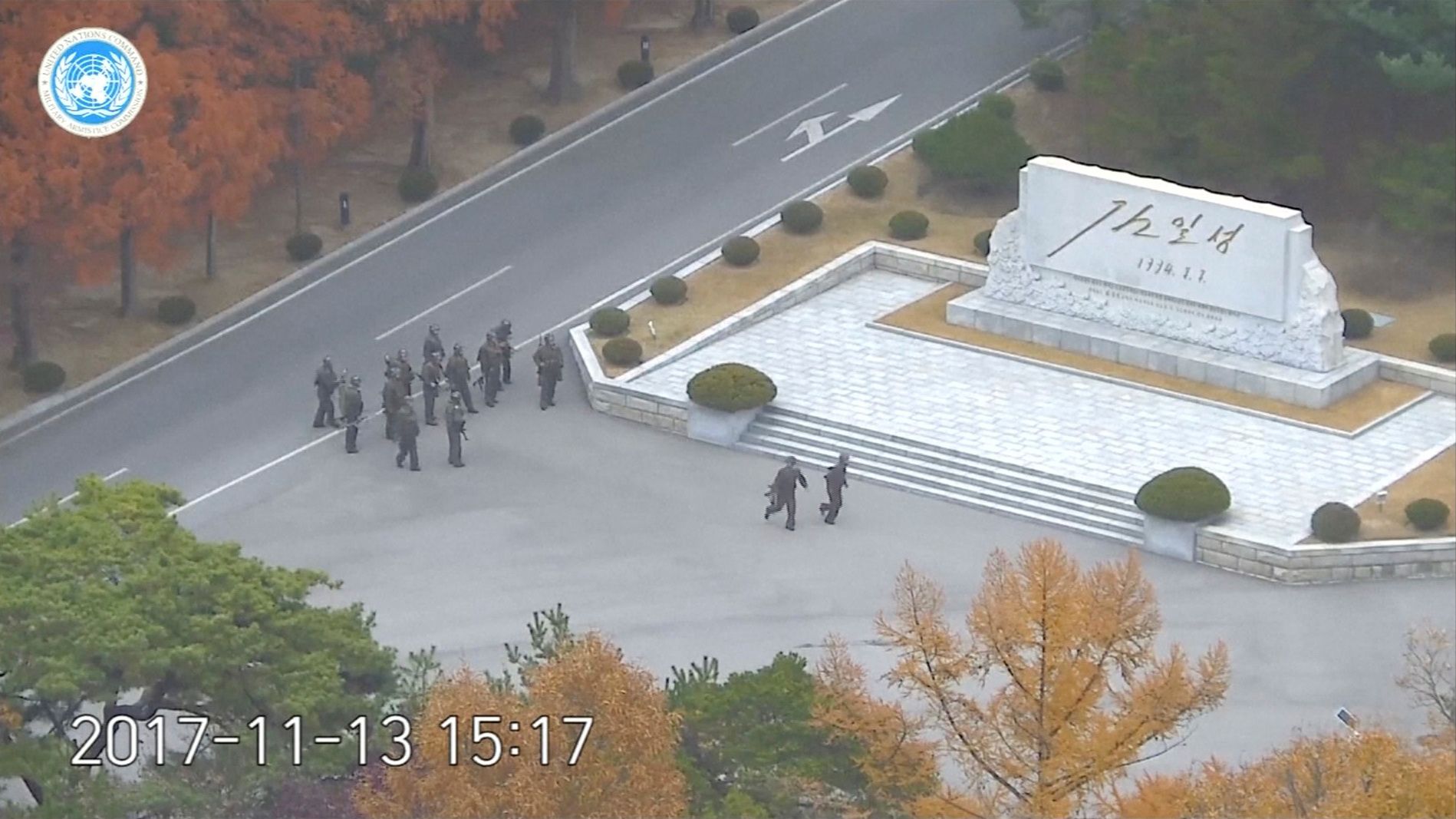 South Korean surgeons and doctors saved the life of a North Korean defector by pulling bullets and horrifying parasites out of his body after he fled Kim Jong Un's regime last month, according to a video and report released Tuesday by CNN.
South Korean surgeon Lee Cook-jong showed how his team helped defector Oh Chong Song on November 13 after he had been shot by North Korean soldiers while he escaped the totalitarian regime by crossing the demilitarized zone, or DMZ, that separates the two countries.
Oh was transported via helicopter to Ajou University Hospital in Seoul, the South Korean capital city, and was "unstable" and "dying of low blood pressure" when he arrived, Lee told CNN.
"He was like a broken jar. We couldn't put enough blood into him," Lee said.
The video below details how surgeons went about saving Oh's life, including the moment they pulled the parasites out, starting at the 1:05 mark. The footage was released with Oh's permission.
After the 25-minute flight to the hospital, medical personnel spent six hours working on Oh to save his life.
The parasites inside Oh's intestines were discovered during a five-hour surgery intended to retrieve the bullets from his body.
"Everything was stained with blood, but the parasite was basically a really white color, and this thick, big, long and very, very hard, this kind of thing was getting out from his bowel system," Lee said.
Oh, who was reportedly recovering after a second, three-hour surgery two days later, had some parasites as long as 10 inches in his intestines. He was in stable but "still grave" condition, and was still battling tuberculosis and hepatitis B, which could disrupt his liver function.
Initially, Oh's name was not released after members of the North's Joint Security Area, or JSA, fired upon him as he fled the country across the DMZ last month. Video of his harrowing defection spread across the world and led the South to warn the North not to fire across the DMZ, which violated the decades-long armistice between the two countries.
Oh, who was shot in the elbow, shoulder and chest, is the latest defector to flee Kim's oppressive regime. Many North Koreans were believed to be in the country against their will, while Kim hoped to maintain control of his regime with threats of war and nuclear strikes against the United States.
The parasites were a species of roundworm that reportedly entered Oh's system after he'd eaten vegetables that were fertilized with human feces.