Parasites Found in Children Linked to Poverty, Professor's Study Shows
A new study published this week has found "widespread intestinal parasite infections in children" in rural Mississippi, and a link between intestinal inflammation and poverty.
According to a breakdown of the study from the University of Colorado Colorado Springs (UCCS), the research found of the children living in a Mississippi Delta region who were sampled, 25 percent had evidence of infections from parasitic worms called helminths, and that 80 percent of the children had "elevated intestinal inflammation."
"The levels of intestinal inflammation in the Mississippi children sampled were 17 times higher than those documented among Indigenous Shuar children from Amazonian Ecuador, a population that experiences stunting associated with high bacterial, viral and parasitic infection loads. But what could cause intestinal inflammation to be so high in the Mississippi children sampled?" the study stated. "The short answer is poverty."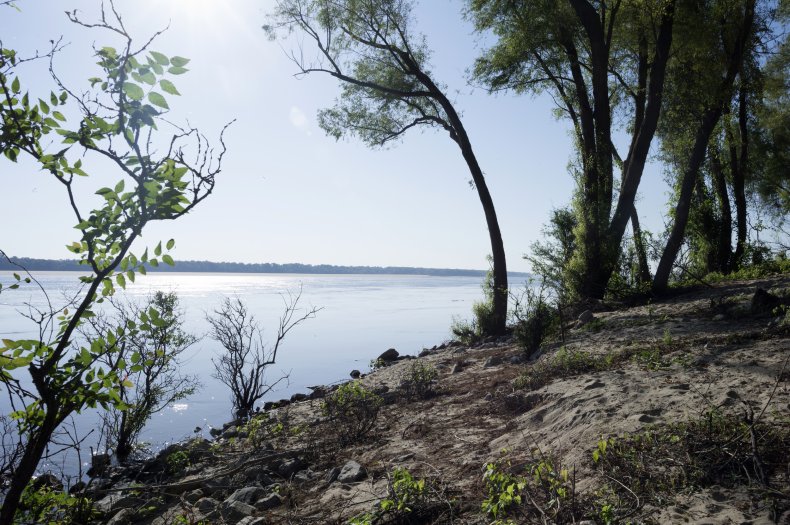 According to UCCS, 95 percent of those in the community where the study took place identified as Black, and the median household income is roughly $20,000 per year. The community also experiences regular flooding and "sewage backup, making sewage-related pathogens a concern for community members."
The community is also 20-30 minutes away from the closest grocery store.
"Intestinal parasite infections, like those caused by parasitic worms, were common in the United States throughout our history," Tara Cepon-Robins, an associate professor of Anthropology at UCCS, and one of the study's researchers, said in a statement.
"But since the 1980s, very few follow-up surveys have been collected to understand how common they remain. This lack of understanding largely stems from the assumption that parasitic infections do not exist in high-income nations like the U.S. But the idea that parasitic diseases only occur in 'low-resource' countries is harmful — especially considering inequality and environmental marginalization that occurs in the U.S," she added.
The study was published in the American Journal of Biological Anthropology.
Newsweek reached out to UCCS, which said it had no further comment regarding the study.
In a separate incident in 2020, a woman in Alberta, Canada, who thought she was dying from a rare form of liver cancer, learned that her symptoms were being caused by a parasite. After further analysis, her doctors realized that her symptoms were being caused by a parasitic tapeworm known as Echinococcus multilocularis.
In an incident last month, parasites that eat fish tongues were found in a batch of imported fish arriving at a port in the United Kingdom. Meanwhile, new research showed that Antarctic fish have been found with tumors caused by parasitic infections, the effects of which are being worsened by climate change.