A Florida Christian School Scrubs Plan to Give Away Rifles At A Fundraiser After Parkland Shooting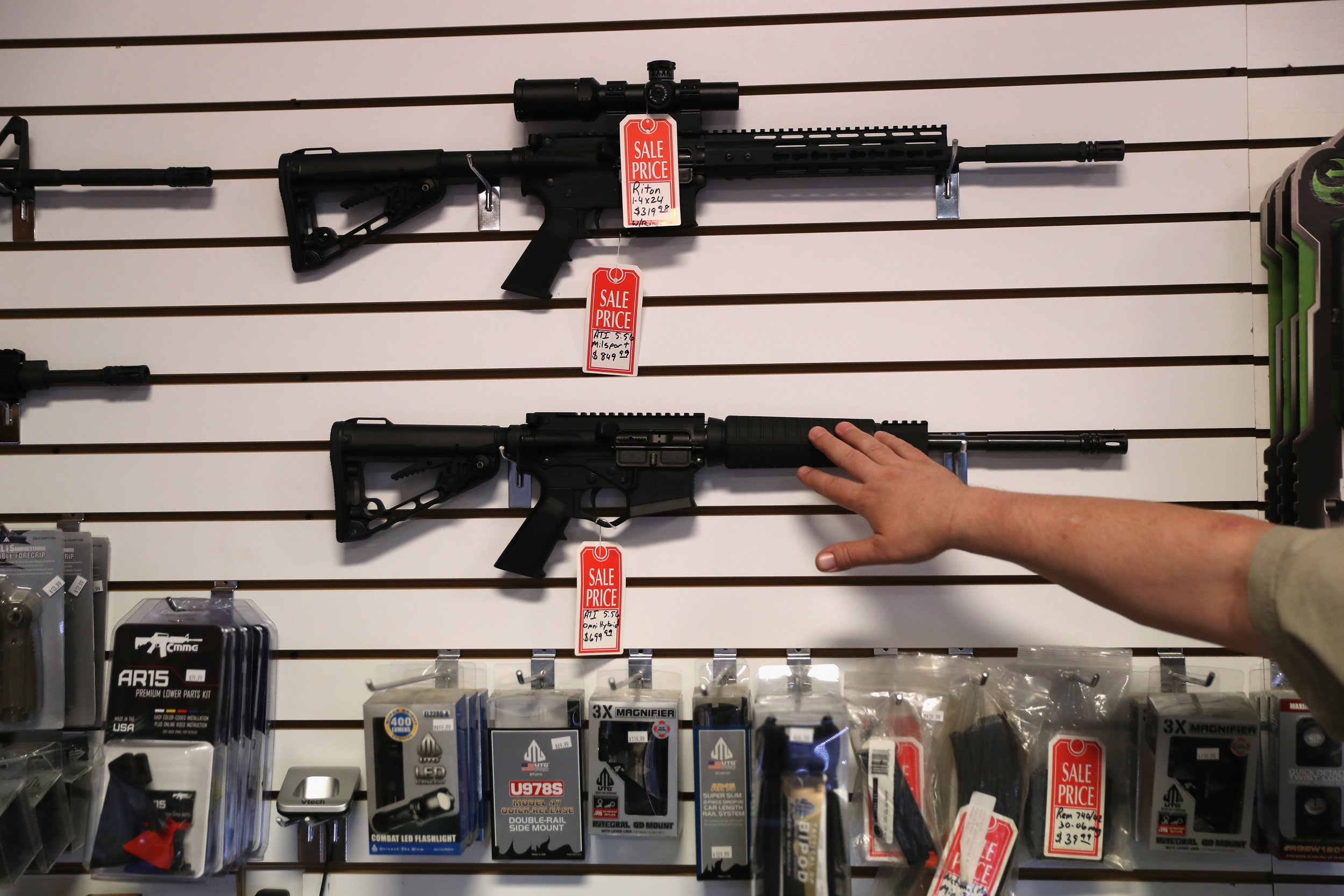 A Christian private school in Florida has apparently scrubbed a plan to give away two rifles at a March fundraising event after a parent reportedly complained of the deadly door prizes in the wake of a school shooting across the state that left 17 students and faculty dead.
The rifles—a Browning A-BOLT III Stalker and a Smith & Wesson M&P 15—were set to be given away during the Trinitas Christian School's 15th annual Trinitas Classic Golf Tournament fundraiser, the Pensacola News Journal reported, but a January Facebook post about the prizes has been deleted.
A parent at the school complained about the guns following Wednesday's deadly school shooting in Parkland, Fla., the newspaper reported.
One of the guns, the Smith & Wesson M&P 15 is the same make of rifle that Nikolas Cruz used in the shooting at Marjory Stoneman Douglas High School, according to law enforcement officials.
According to the deleted post for the golf fundraiser, the winners of the prize would have had to pass a Florida background check, which looks at a person's criminal history and includes a question about mental health. Cruz passed the background test and purchased the AR-15 semi-automatic rifle in February 2017.
The shooting in Parkland was the deadliest school shooting since the Sandy Hook Elementary School shooting in 2012, when gunman Adam Lanza killed 26 in Newtown, Conn.
In the wake of the shooting, activists and students have called for a walkout protests to push congress and the president to act on gun reform. On Sunday, students from Marjory Stoneman Douglas High School announced a nationwide march for gun reform on March 24.
"We're marching because it's not just schools. It's movie theaters, it's concerts, it's nightclubs," student Alex Wind said on NBC's Meet the Press. "This kind of stuff can't just happen. You know, we are marching for our lives, we're marching for the 17 lives we lost. And we're marching for our children's lives and our children's children and their children."
Trinitas Christian School did not respond for Newsweek's request for comment. The pre-K through 12th-grade school on the Florida panhandle says it offers "a stimulating academic program in a distinctly Christ-centered environment.