Parent Fined After Allegedly Sending Child Experiencing COVID Symptoms to Day Care
A parent in Ontario was charged several hundred dollars by a regional public health department after allegedly sending a child who was experiencing COVID-19 symptoms to a day care facility.
In total, the Canadian was charged $880, the York Region Public Health office said, for violating coronavirus safety precautions on August 3. Patrick Casey, director of corporate communications at York Region Public Health, told Newsweek on Monday that the parent violated an "isolation order" under the Ontario Health Protection and Promotion Act.
That order requires all residents of York Region to isolate if they are diagnosed or test positive for the coronavirus, have signs and symptoms of COVID-19, are awaiting test results or have been in contact with someone who has tested positive for the virus.
"If you or anyone in your household is experiencing symptoms of COVID-19, you must stay home until a negative test is received and symptoms are improving for at least 24 hours. If the individual is not tested, then individuals must isolate for 10 days," Casey said in a statement.
"It is everyone's responsibility to ensure COVID-19 cases in York Region continue to decline. It is more critical than ever we continue following all public health guidelines including self-isolating when you or a member of your household is sick," the statement added.
Since the isolation order was first issued, York Region Public Health inspectors have conducted 129 investigations, and 18 charges have been administered for noncompliance. The latest charge was issued to the parent in the city of Vaughan.
The health department did not disclose the name of the day care center to local media, but officials confirmed that at least 15 children have tested positive for the virus in the facility.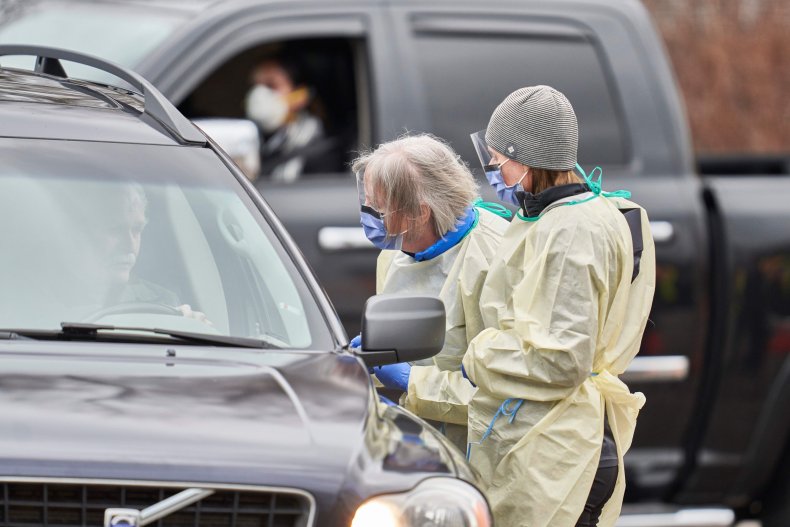 The incident occurred as health care experts around the world are warning that children are increasingly at risk of contracting and spreading the virus because of its highly infectious Delta variant. Furthermore, some studies have shown that younger children may be more likely to spread infection than older individuals.
Children 3 or younger were more likely to spread the virus to household members, compared with those aged 4 to 17, according to a Canadian study published Monday in the medical journal JAMA Pediatrics.
In the U.S., National Institutes of Health Director Francis Collins warned Sunday that children are at high risk of becoming infected with the coronavirus, even though it was previously believed the virus did not heavily affect children.
"I think traditionally people kind of considered, 'Well, you know, kids aren't going to get that sick with this. The virus won't really bother them.' That's not the evidence," Collins said during an appearance on Fox News.
"More than 400 children have died of COVID-19, and right now we have almost 2,000 kids in the hospital, many of them in ICU, some of them under the age of 4," he added.