Parent Told 'Suck It up Buttercup,' After Sending Teacher Email Over In-School Learning
A parent in New Mexico recently received a harshly-worded email in response to concerns about his daughter. The email to the parent questioned his ability as a father, told him to "suck it up buttercup!" and to "screw off."
Christopher Lippert, a father of a 13-year-old Albuquerque Public Schools (APS) student, said that during the pandemic, he and his daughter Olivia were "just trying to manage," according to Albuquerque television station, KRQE.
Lippert and his daughter trying to work through the pandemic also, like most parents with school-aged children, includes navigating the uncertainty and unpredictable nature surrounding the schooling situation. The father told the news station that after returning to learning in the classroom, he noticed a change in his daughter.
He said returning to the classroom with all of the new safety protocols in place started to affect his daughter's mental health. So, Lippert removed her from the in-person learning environment and enrolled Olivia in eCADEMY, the school district's online learning system.
This change back to online learning also affected Lippert's daughter, Christopher told the station. Completing the transition from in-person to online learning, took approximately two weeks. During this period, the daughter fell behind and one of the teachers took notice.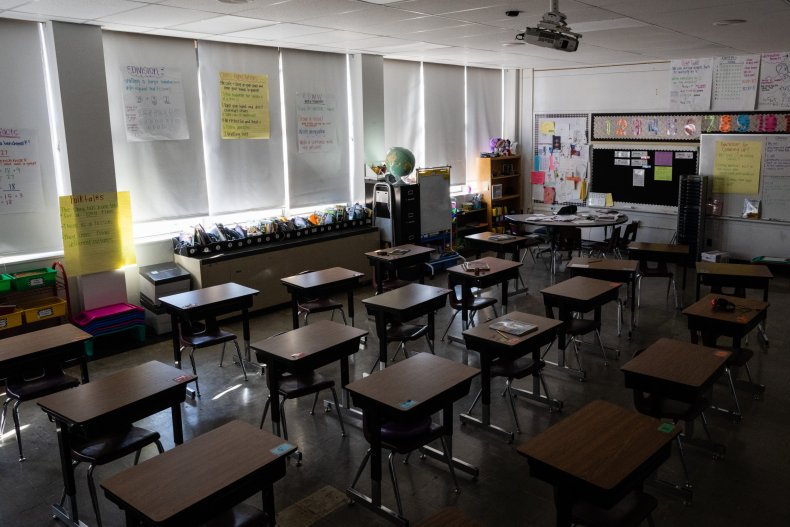 "I got an email from her teacher asking what my daughter's challenges was because she was having trouble with her attendance and getting her—handing her work and stuff done," Lippert said.
He answered the teacher by asking how the teacher and the school system would attempt to help his daughter meet and overcome these challenges, including stating in his email, "I find most of the people in your profession irredeemably despicable...prove to me that you care about my child more than the teachers union. Help me get her counseling."
Lippert acknowledged to the news station he was stern and abrasive in his response but went on to state that he has "a lack of faith in APS as a school district and the way they've been helping the kids throughout what's been going on ever since like all the COVID stuff started."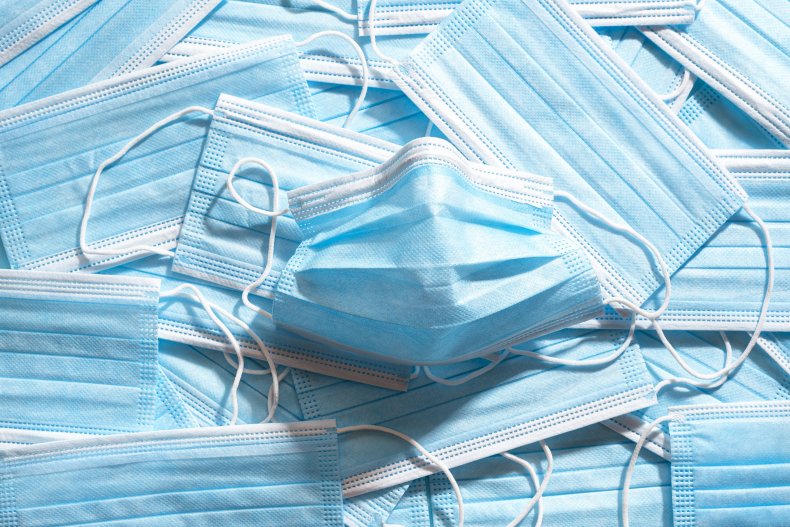 A short time later, he said got a response that read: "You wanna know what it is like? Babysitting over 150 other people's kids and trying to encourage them to all pass when they don't give a s**t and their parents don't give a s**t." She tacked on a lecture about accountability—"And why don't YOU get your kids some help. Again, you're expecting others to do your parenting for you. But since you're clearly to stupid to do it, I guess I'll do it for you."
In addition to telling Lippert to "suck it up buttercup!," the email also referred to him as both "stupid" and "lazy," he told the news station.
The sharply-worded and profane response to Lippert reportedly came from a daughter of the teacher. Prior to the email being sent, the teacher left her computer open displaying Lippert's email as the woman's 20-year-old daughter responded, Lippert said.
Newsweek reached out to Albuquerque Public Schools for comment.