Parenting Debate Sparked By Teen Holding 'I Lied' Sign In Busy Florida Intersection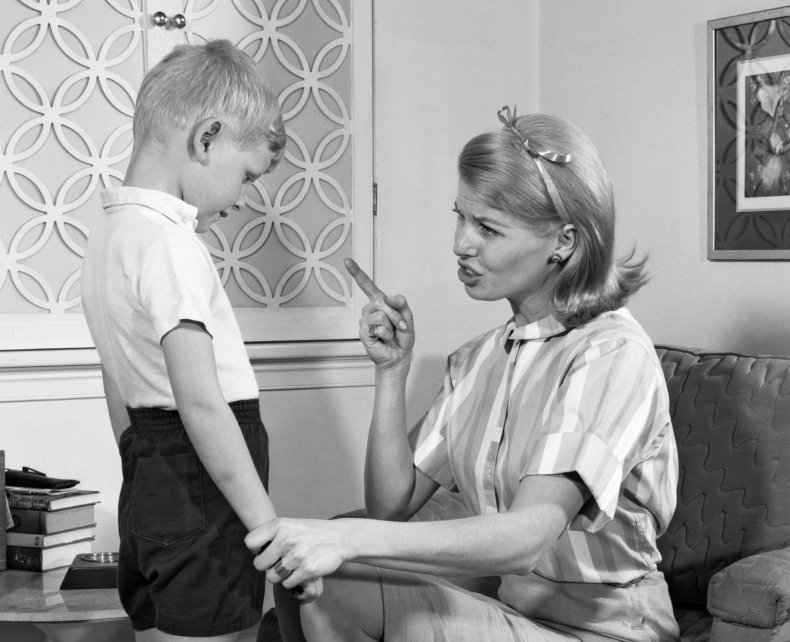 How far is too far when it comes to child discipline? National onlookers have found themselves in a debate on punishment and parenting after a Florida girl was spotted at a busy intersection holding a sign that read "I Lied. I humiliated myself and my mother."
A video of the event was posted to Facebook by Ashley Domonique Atty, who was driving by and captured the girl's public punishment on her personal device. The girl was standing with her mother, who apparently encouraged the form of discipline.
Personally, Atty was seemingly under the impression that the parenting decision was a positive one. She commented that the girl would likely never lie again because of the embarrassment the event caused.
Atty's video has not collected many comments, but has been viewed over 24,000 times. It appears Atty has turned comments on the video off. Atty commented on another post criticizing the parenting and video, as reported by Florida channel WBBH-TV. One comment included Atty stating how the parenting differs from her own.
"She's lucky...in my house, she would have gotten the belt. Leave these parents alone, nothing wrong with what they are doing more than if she would have been crossing the street," Atty said.
Others disagreed, and a passerby even called the local police to check on the girl. The Cape Coral Police confirmed to WBBH-TV that they did investigate the situation, but there was nothing concerning to be found. They also stated that the girl had water and that no one was in danger.
This isn't the first case of controversial parenting to start a social media debate. In February 2018, news that a dad cut his daughter's hair off after her mother got her highlights went viral with debates on parenting and self-expression.
The conversation surfaced after the girl's mom, Christine Johnson, posted photos on Facebook that showed her daughter before and after her father cut her hair. The girl had hair that was just a few inches long. In the after photos, the daughter is clearly upset.
The post went viral and police were involved, one of whom said in more than 20 years, he'd never seen anything like the parenting decision, Cleveland Police Chief Colby Carroll told Ohio Fox station WJW.
Some social media users were outraged at the decision, which they considered to be abusive and unnecessarily humiliating, especially because her mother was approving on the highlights in the first place.