Parents Arrested in Baby's Death in 30-Year-Old Cold Case
A married couple from North Carolina have been arrested in connection with the case of an infant whose remains were found in a trash can in 1991. DNA evidence identified the couple as the infant's parents, police said in a statement.
The 30-year-old cold case is heading to resolution with the arrests of Scott Gordon Poole, 54 and his wife, Robin Lynn Byrum, 51, on Oct. 25 by the Alexander County, North Carolina, Sheriff's Office.
The couple were charged with concealing the birth of a child, a Class I felony. "Additional charges may be filed pending further investigation," the sheriff's office said.
On April 4, 1991, "Nags Head authorities found the body of an infant who appeared to have been deceased for some time. At the scene, authorities were unable to confirm the infant's gender due to decomposition. The Pitt County Medical Examiner's Office in Greenville, NC determined that the child died by blunt force trauma to the face and asphyxiation," the Nags Head, North Carolina, Police Department said on Facebook.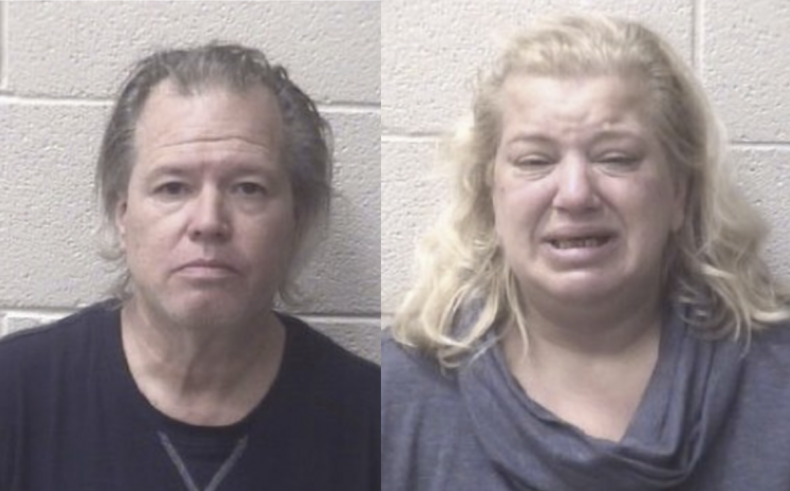 "These arrests are a result of many years of diligent investigation by our highly-trained and dedicated law enforcement professionals," said Nags Head Mayor Ben Cahoon. "While they are responsible for responding to accidents and crimes, they must also defend the innocent. This is a true example of that. The Board and I appreciate their diligence in working to solve this crime."
During a re-investigation of the case in 2019, one of "Baby Doe's" ribs was sent to a private lab in Texas for forensic analysis.
"The lab recovered human DNA from the bone and used that hereditary material to conduct a genealogical profile, which led to a family in North Carolina. Further investigation by Nags Head Police led to the individuals who were arrested," Nags Head police said.
Nags Head Police Chief Phil Webster said: "The tragedy of this child's death and the manner in which his body was disposed of is compounded by the fact that, until now, no one has been found responsible for this incredibly heartbreaking act.
"But, through the hard work of Nags Head Police investigators and our law enforcement partners in the case, those who did this will be held accountable for a death that has remained unsolved for three decades."
The two suspects were released on bond after being held at the Dare County Detention Center in North Carolina.
No further information about the child's birthplace or age was stated, and no information was revealed regarding a possible motive.
The police are continuing their investigation.
This story was provided to Newsweek by Zenger News.