Parents of Boy, 7, Who Died After They Treated His Ear Infection With Homeopathy Given 3 Month Sentence
The parents of a 7-year-old boy in Italy, who died after from an ear infection after it was treated with homeopathic medicine, have been found guilty of aggravated manslaughter and given a three month sentence.
The Italian daily newspaper the Corriere della Sera reported the young boy, Francesco Bonifazi, from the northern Italian town of Cagli, died in hospital May 27, 2017 from encephalitis. He reportedly fell into a coma as the result of brain inflammation and died three days later. The school-aged child had originally been diagnosed with a common earache.
The preliminary judge in the case sentenced the parents for failing to administer antibiotics, which should have cured the ear infection. Instead, they chose to treat the problem with homeopathy, which failed to resolve the problem.
The trial for the homeopathic doctor Massimiliano Mecozzi, who consulted on the case, is due to start September 24. Prosecutors have accused Mecozzi of negligence, inexperience and "having underestimated the typical clinical picture of a highly serious local infection, prescribing a therapy based on homeopathic medicines in spite of the recrudescence of symptoms."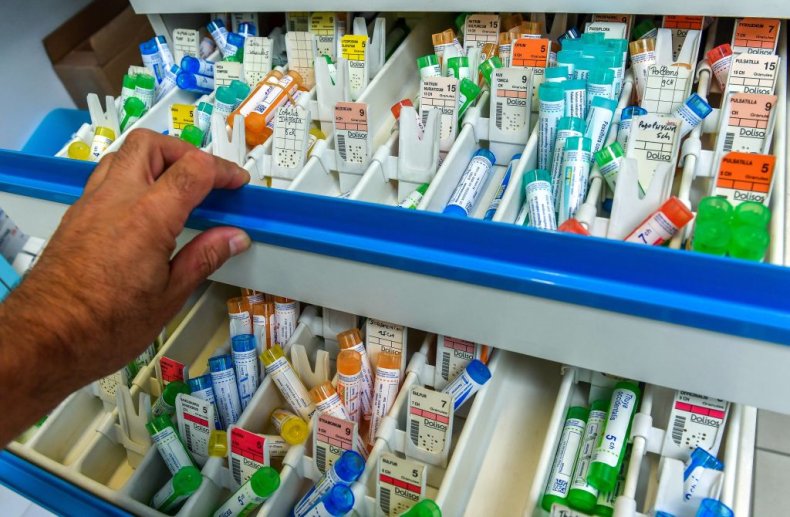 Il Giornale reported that the homeopath had failed "to prepare any diagnostic analysis and avoided prescribing the necessary antibiotic therapies suitable for the treatment of the pathology."
Bonifazi's maternal grandfather has said in mitigation that the parents did not have a problem with conventional medicine but had resorted to homeopathy because they feared their sickly child had been taking too many antibiotics. The defendants have also said they will appeal their suspended sentence. "There is bitterness, but we still believe in justice," the grandfather said.
According to figures collected by the European Coalition on Homeopathic & Anthroposophic Medicinal Products in 2016, 16 percent of Italians use homeopathic medicines. The figure is far lower in the United States, where just over two percent of the population were shown to use homeopathic medicine, a 2016 article in the American Journal of Public Health outlined.
Homeopathic medicine is an alternative form of medicine based on unconventional systems developed in Germany 200 years ago. According to the National Center for Complementary and Integrative Health "there is no reliable evidence that homeopathy is effective for any health condition."
At the end of May, the Center for Inquiry filed a lawsuit against Walmart over its sale of homeopathic medicines. The group, which campaigns for secular, scientific values, accused Walmart of "committing wide-scale consumer fraud and endangering the health of its customers though its sale and marketing of homeopathic medicines."