Parents of Conjoined Twin Girls 'Forever Grateful' After 10-Hour Separation Procedure
A mother and father said they are "forever grateful" to the team who successfully separated their twin girls after they were born conjoined at the abdomen. On Friday, the mom and dad were reunited with the doctor who led that team.
On November 18, 2020, Maggie Altobelli gave birth to twins Addy and Lily, according to the Children's Hospital of Philadelphia (CHOP). However, early on in the pregnancy, Maggie and husband Dom learned that this would be no ordinary pregnancy. The hospital said that in the early stages of the second trimester an ultrasound showed the twin girls were actually conjoined, at the chest and abdomen.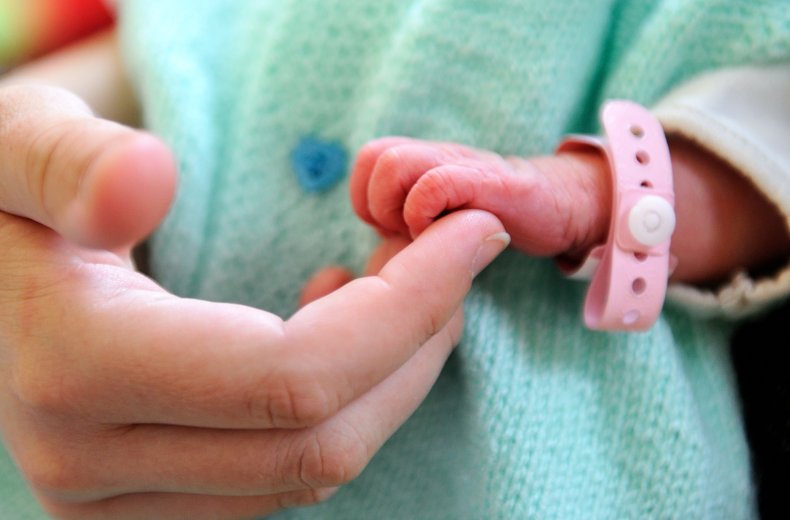 Following the birth and months of intense testing, monitoring and preparation, Addy and Lily were successfully separated during a 10-hour procedure on October 13, 2021, at CHOP. The team of doctors and nurses was led by Dr. Holly Hedrick.
Hedrick mentioned, on The Today Show, that hundreds of people were involved in the process of separating Addy and Lily. "I'm just so proud of all of them—the team, the kids," she said.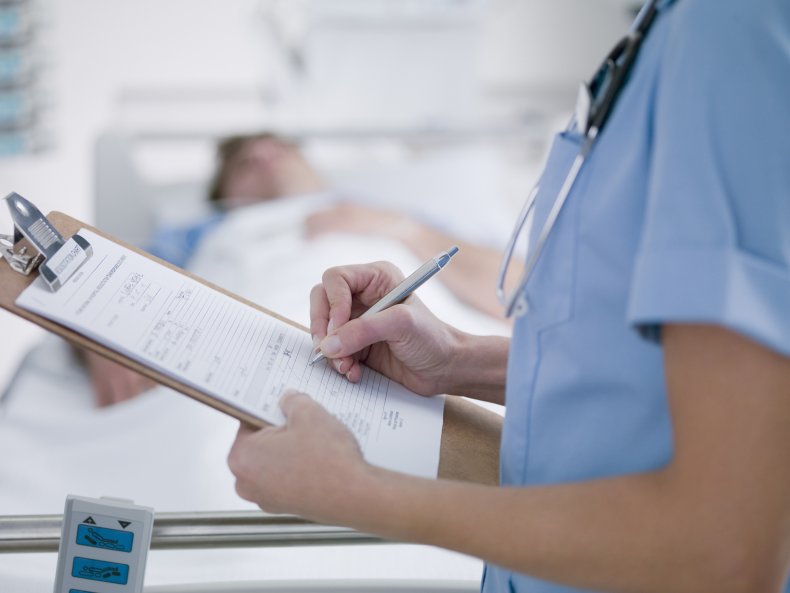 The procedure was such a success that the doctor has high expectations for Addy and Lily to live full, rich and happy lives. "We have high hopes. I think Dom said it best, Dom and Maggie in their letter say, 'They are going to have the power to change the world,'" Hedrick said referencing a letter Maggie wrote to her daughters prior to the surgery. "So, we, we have high hopes for them to go on developing and having all those wonderful moments with their families and friends in the future."
Successfully separating Addy and Lily is something for which both Dom and Maggie are eternally grateful. "There are no words. We're just so thankful. Her and her team worked so hard and really thought of these girls as their own," Maggie said.
In early December 2021, the Altobellis left the hospital in Philadelphia.
While Dom and Maggie were thrilled to take their two bundles of joy home and leave the hospital, Maggie admitted that it wasn't easy. "It was. It was really tough. You're excited to go home but all of those nurses and doctors kind of become your family. You become really close to them. So, that day of leaving was really bittersweet," Maggie said.
The Altobellis were able to leave the hospital just before the holidays, Maggie said they were more than happy to just enjoy life saying, "We were so glad to get the girls home before Christmas, open presents and just let them come downstairs and let them be normal."
As to Addy and Lily's favorite part of Christmas, Dom added that "they love the wrapping paper and the bows."