Louisiana School Asking Students to Dress as Relationship Status During Spirit Week Criticized by Parents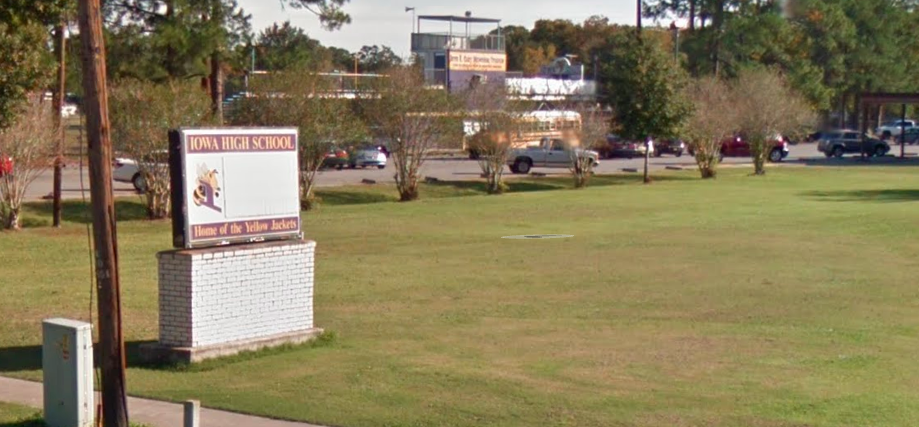 A father from Louisiana is outraged over the "inappropriate" spirit week outfit at his daughter's middle school.
Students at Iowa Middle and High School, a two-school campus in Iowa, Louisiana, were sharing a spirit week this week for homecoming, news station KPLC reported. M.J. Mouton, whose daughter attends the middle school, tweeted that he found "Stoplight Day," which asks students to dress as their relationship status, "inappropriate."
"My daughter's school has dress up week. Monday is…Wear Red if you are taken. Wear Green if you are single. Wear Yellow if it is complicated. She is in middle school. Totally inappropriate. Welcome to Louisiana," the tweet read.
Mouton's tweet went viral and garnered more than 19,000 retweets and 40,000 comments. He told KPLC that he found the outfit idea offense because he does not think the school should "play matchmaker" for middle school students.
"Kids should be kids. Sure, some middle school kids are going to have boyfriends and girlfriends and crushes, but I don't think we need the school to play matchmaker for a 10- to 14-year-old," Mouton said. "Middle school kids are in an extremely vulnerable state—dealing with peer pressure, making friends, typical school stresses."
Other parents expressed their concerns about the homecoming spirit day. Doneka Dugas told the news station that she has a child in high school and was originally OK with Spotlight Day because he has a girlfriend. Despite this, she still believes students in middle school are too young to know anything about relationships.
"Being that I do have a child in high school, I mean, he does have a girlfriend, so, to me, I was OK with it. But thinking middle school, to me, that's kind of young, and they really don't know anything about relationships and stuff. So, I mean, I don't think my child would've done it if he were in middle school," Dugas told KPLC.
Newsweek reached out to the Calcasieu Parish School Board for comment on the dress code but has not heard back.
On Monday, Mouton posted a response from the school board on Twitter after he had complained about the Spotlight Day attire. The board said it was unable to change the day because it had received the complaints too late but reassured Moulton that it plans to "avoid a repeat of these circumstances" next year.
In April, a school in Louisiana granted permission for a transgender student's senior year photos to appear in the yearbook after the school pulled them for being "too feminine." The Caddo Parish School District in Shreveport released a statement following the incident and said it was the student's First Amendment right to express herself.