Parents Defend Son Accused of Murdering Wife, Daughters: 'If He Did It All, I Can Live With It'
The parents of a Colorado man accused of murdering his wife and two young daughters defended him on Monday. Christopher Lee Watts pleaded guilty to first-degree murder in the death of his 34-year-old pregnant wife.
Christopher, 33, told police that he murdered Shanann Watts in a "fit of rage" after he allegedly walked in on her strangling the couple's two young daughters. In an interview with WTVD, Cindy and Ronnie Watts defended their son and said he changed when he met his wife.
"There's not one person you can talk to that will say anything about this kid," said his mother Cindy Watts. "He was normal, he didn't have a temper, he was just easy-going like his Dad. He's not a monster."
The couple called Christopher and Shanann's relationship "abusive" and said they felt like she isolated him from his family.
"It boils down to: I just want the truth of what really happened," Ronnie told the station. "If he did it all, I can live with it. If he didn't, I want him to fight for it."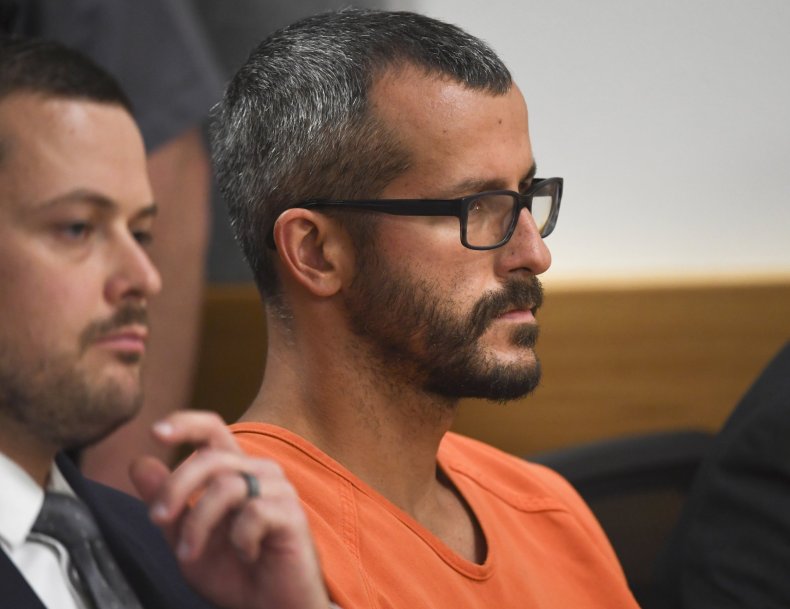 Ronnie said he believed his son's story that he only killed his wife after discovering she had strangled their two daughters, three-year-old Celeste and four-year-old Bella.
"It's hard for me to believe that he would hurt them girls no matter what," he said. "The story he told me that night, I believe it: The way he looked at me, the way he was crying, I believe it."
Shanann and the two girls were reported missing on August 13 after she returned to her Frederick, Colorado home from a business trip to Arizona with a friend.
Christopher appeared in multiple TV interviews, pleading for his family's safe return. In an interview with KMGH, Chris was asked whether the couple had had an argument before Shanann's disappearance. He replied, "We had an emotional conversation. I'll leave it at that."
He was arrested on August 15 on six charges, including first-degree murder and tampering with evidence. The body of Shanann Watts was discovered in a shallow grave at Anadarko Petroleum Corporation, where Christopher worked. The remains of the two girls were later found inside oil tanks near Shanann.
On November 6, Christopher pleaded guilty to nine charges, including the first-degree murders of his wife and two daughters, in a deal with prosecutors that would spare him the death penalty, The New York Times reported.
Cindy told WTVD that although her son will not face the death penalty, he will still die in prison. "There's no telling what would be done to him in prison. I just want him to fight."
Frank and Sandra Rzucek, Shanann's parents, released a statement following the Wattses interview in which they called their daughter a "wonderful soul." The couple said Chris chose to murder his wife and children and that he "pled guilty to murdering his family because he is guilty."
"Monday evening, the parents of Chris Watts gave an interview in which they attempted to defend their son. In doing so, they felt the need to make vicious, grotesque and utterly false statements about Shanann," the statement said. "Their false statements, however hurtful and inaccurate, will never alter the truth about Shanann, and will never alter the truth about the crimes committed by their son, Chris Watts."