Tiger Moms? Parents From Emerging Economies Spend More Time on Homework With Their Kids, Study Finds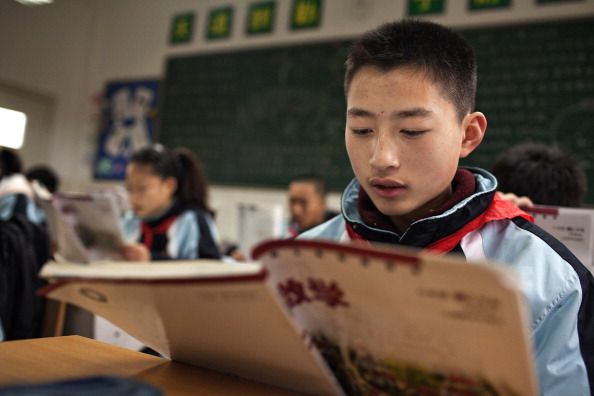 Parents from countries like India, Turkey, and Singapore spend significantly more time helping their children with homework than their counterparts in countries like Japan, the United Kingdom, or France, according to a survey published by the World Economic Forum.
According to the data, parents in India spend around 12 hours sitting with their children and helping them with homework every week. On the other extreme, parents in Japan spend just 2.6 hours helping their kids. The United States falls in the middle; parents there spend an average of around 6 hours with their children doing homework every week. That is just a little under the global average of 7 hours per week.
The survey was conducted by the Varkey Foundation, which interviewed around 27,500 parents in 29 countries. The data does not describe what impact these hours have on educational outcomes, or whether mothers and fathers spend an equal amount of time with their kids on homework. But it does seem to suggest that parents from emerging economies are the most involved in their children's education. According to the survey, parents in middle-income countries where the economy is rapidly developing are more likely to spend a higher number of hours with their kids on homework.
You will find more infographics at Statista
India exceeded all of the other countries with its 12 average hours per week. But Turkey, Singapore and Brazil all followed closely behind, spending between 7.5 to 8.7 hours every week on homework. Parents in wealthy countries like France, Japan and Australia, on the contrary, spend significantly less time helping their children with homework.
Some analysts suggest that parents spend a higher number of hours working on homework with their children if they have less faith in their country's educational system. India, as one of the world's most populous countries, has a large education system that offers both private and public schools. A 2014 study from the British Council claims that India has one of the world's most complex education systems in the world, with 1.4 million schools and around 230 million enrollments each year. But the country spends a lower percentage of GDP on schools than comparable developing countries, the Economist reported last year, and while enrolment has improved, the level of teaching—and learning—has not.
That's where the Tiger Moms come in.
Tiger Moms? Parents From Emerging Economies Spend More Time on Homework With Their Kids, Study Finds | World