Parents Face Endangerment, Fentanyl Charges After Infant Found Dead in Crib
Two young parents were arrested on Friday and now face charges related to the potentially drug-induced death of their 11-month-old daughter.
Robert Lee Filius, 29, and Michaela Hupp, 25, were taken into police custody and charged with involuntary manslaughter, endangering children, possession of a fentanyl-related compound, and possession of drugs, CBS 13 News reported. This followed a grand jury indictment against the couple on January 21 over the death of their infant daughter in the fall of last year.
The infant was found dead in her crib on September 17, 2021, by police responding to a call in Portsmouth, Ohio, according to CBS 13 News. The case was at that point between the local police and the Scioto County Sheriff's joint Special Victims Unit.
Once the indictment was issued, officers with the unit launched a stakeout to try and catch the couple visiting some of their other children at a child services building. They never showed up at this location, prompting multi-state warrants to be issued for their arrests.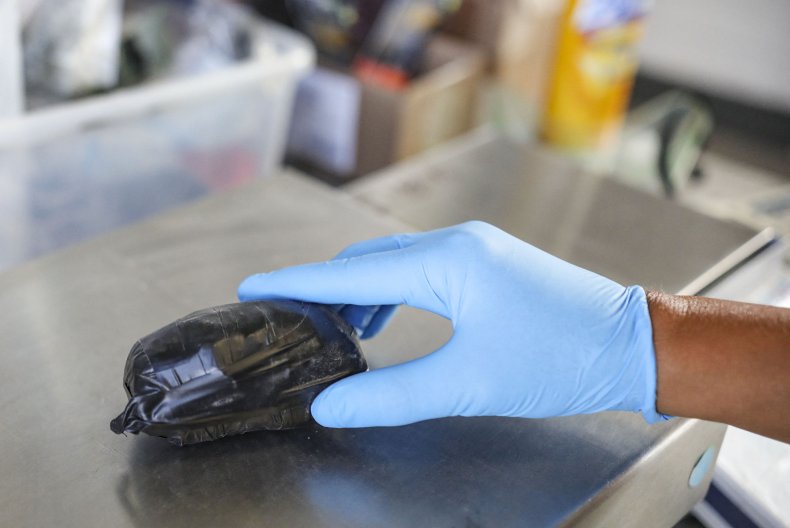 "This time it was a secret indictment and the reason that sometimes they do those types of cases is if the person's fled the area or you think the person may flee if they find out. In this case, we had got information that they had moved to Huntington," Scioto County Sheriff's Detective Sgt. Jodi Conkel explained to CBS 13. "When they did not [show up], we reached out to the Huntington Police Department, who was more than helpful."
Filius was eventually located outside of an apartment in Huntington, West Virginia. He told arresting officers that Hupp was at a nearby gas station where she was taken into custody shortly afterward. Due to the fact that they were arrested in a different state, they have also been additionally hit with fugitives from justice charges.
Results of the autopsy conducted on the parents' daughter have not been officially disclosed by law enforcement, though it has been confirmed that the results led directly to the indictment against the parents. However, local outlets like CBS 13 have reported that the death may have been drug-related, due to the nature of the drug and homicide charges leveled against them, according to Law & Crime. Toxicology reports are forthcoming.
"It's horrible a child has to go through this," Conkel added about the situation. "Hopefully we can be the voice for them to get them justice."
Filius and Hupp are currently being held in West Virginia as officials work to extradite them back to Ohio.