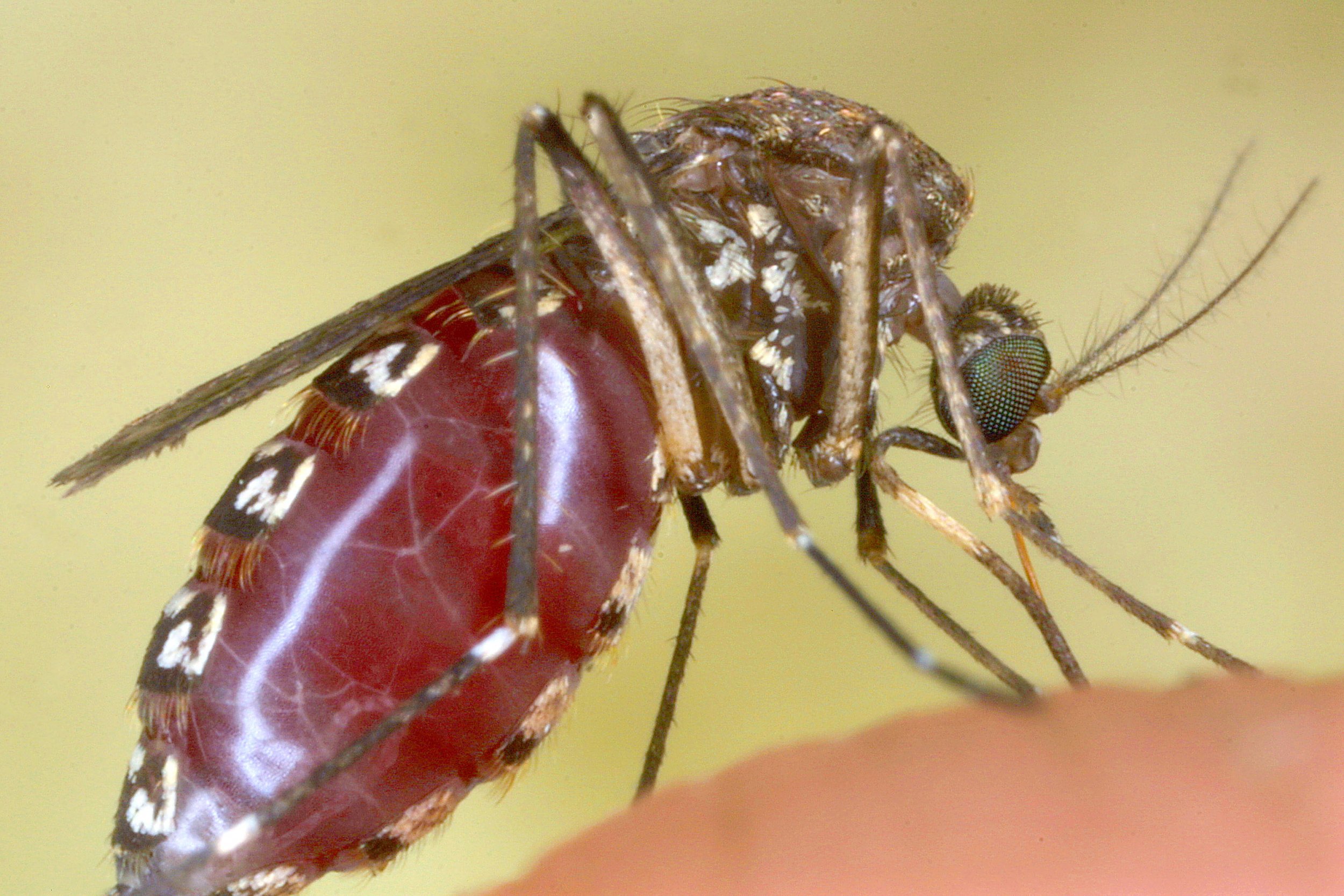 Health officials have urged residents of Los Angeles County to protect themselves against the potentially dangerous West Nile virus after a resident was hospitalized.
The Los Angeles County Department of Public Health confirmed in a statement a resident of San Gabriel Valley was taken ill in mid-May, and diagnosed with WNV.
WNV is spread during mosquito season from summer until fall in all parts of the continental U.S.
Mosquitoes who have bitten infected birds carry WNV. In severe cases, it can affect the nervous system, and trigger conditions including meningitis, an inflammation of the brain called encephalitis, paralysis and even death. One in 150 patients will develop serious symptoms which can prove fatal, according to the Centers for Disease and Control.
In milder cases, symptoms include fever, nausea, a headache, body aches and a skin rash.
Anyone can catch WNV, but those aged over 50 or with chronic health conditions are most at risk. Only mosquitos carrying WNV can spread it to humans.
There is currently no vaccine or treatment against WNV and those who catch it must let it run its course. Once a person is infected with WNV, however, it can take months or years to fully recover, with one study suggesting half of those with the disease experience cognitive and physical problems 12 months after contracting the infection. Long-term symptoms of WNV include memory loss, difficulty walking, and fatigue.
Dr. Jeffrey Gunzenhauser, interim health officer for Los Angeles County, said in a statement: "Residents should take protective action by using Environmental Protection Agency (EPA)-registered mosquito repellent when outdoors and check for, clear, clean or cast-off items that collect standing water in their homes or yards where mosquitoes can breed."
Each year, around 10,000 people are thought to be infected with WNV in LA County, according to official estimates. The exact figure is unknown as most people who are infected do not show any symptoms, or experience a mild form of the illness and are therefore unknown to health officials. Around one in five people who are infected will experience mild symptoms.
Over the past five years, reported cases of WNV have been increasing in LA Country, currently at 221 on average. Over 75 percent of reported cases experienced a severe form of the disease, and 7 percent died from complications. The 2017 season was the longest on record, lasting until mid-December.
Jared Dever, district manager of the San Gabriel Valley Mosquito and Vector Control District, said in a statement: "The announcement of the first human case of West Nile virus in San Gabriel Valley should serve as a reminder to residents to take steps to prevent mosquito bites and eliminate mosquito breeding on their property."
Preventative measures to protect from the "dangerous disease" involve removing the potential habitats of infected mosquitoes, including by ridding yards of standing water, and ensuring window and door screens don't have holes in, he explained.
Other precautions include avoiding areas infested with mosquitos at dawn and dusk; wearing long clothing when outdoors in at-risk areas; cleaning and chlorinating swimming pools; and removing water from pool covers. Ponds can be populated with goldfish or other fish which consume mosquito eggs and larvae.
Residents are asked to report stagnant swimming pools to the Public Health Environmental Health Bureau.
Uncommon Knowledge
Newsweek is committed to challenging conventional wisdom and finding connections in the search for common ground.
Newsweek is committed to challenging conventional wisdom and finding connections in the search for common ground.
About the writer
Kashmira Gander is Deputy Science Editor at Newsweek. Her interests include health, gender, LGBTQIA+ issues, human rights, subcultures, music, and lifestyle. Her work has also been published in the The Independent, The Independent on Sunday, The i Newspaper, the London Evening Standard and International Business Times UK.