The Leftovers: Life as the Parents of Missing Children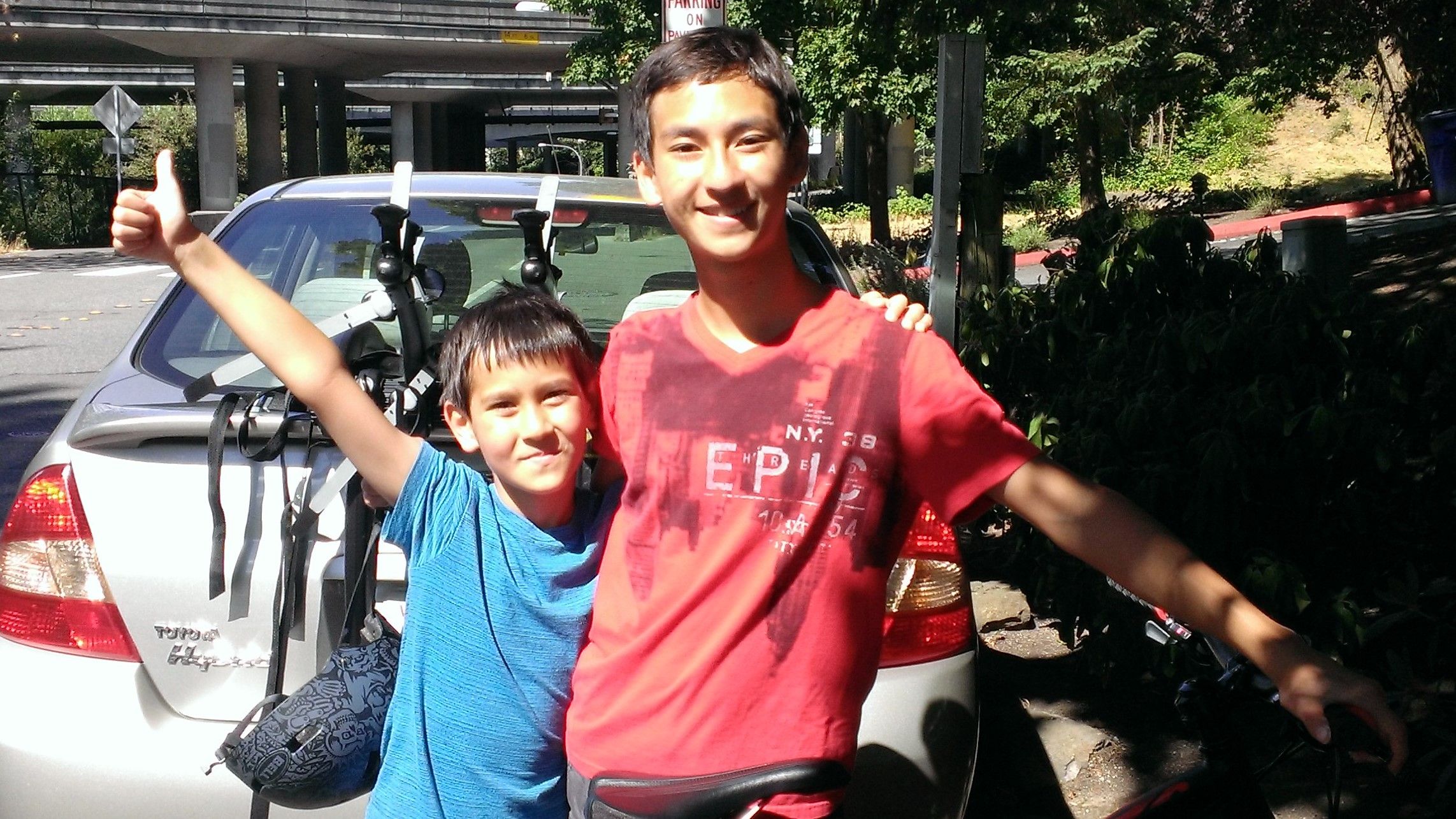 Updated | Sage and Isaac Cook would speak with their father, David, in the Seattle area by phone the moment their plane landed for their monthly supervised visits with their mother, often in Los Angeles. On August 28, when David received just one short text from Sage's phone saying they had arrived, and then couldn't reach the boys when he tried calling, he figured they were too busy having fun, so he went on with his weekend. Two days later, he still had not reached them.
On August 30, David went to the Seattle airport to pick up his sons, then 14 and 9. Because the boys traveled unaccompanied, the airline always let him pass through security and wait right by the gate to meet them. A flight attendant would bring them off the plane.
"So I wait, everybody comes off, then some stewardesses come off, and I'm starting to get worried," David tells Newsweek. He asked a flight attendant if anyone was still on board. "No," he recalls her saying. "I'm the last person."
When he still couldn't reach the boys and couldn't reach their mother—his ex-wife, Faye Ku, who is challenging him for custody—or the designated supervisor, he called the police, who went to Ku's home. They found no one there, but the police discovered all of her and the boys' devices, as well as Ku's credit cards and driver's license. Her car was in the garage with the key in the ignition. Similar to the opening moments of the HBO series The Leftovers, in which a segment of the global population vanishes in an instant, the three were gone without a trace.
That is, except for a few typed letters that Ku apparently left behind. "Dear David," one addressed to him began. "The children and I are safe among friends. Please do not send strangers who can only make life more dangerous for us." (The FBI would not provide the rest of the letter because the case is ongoing.)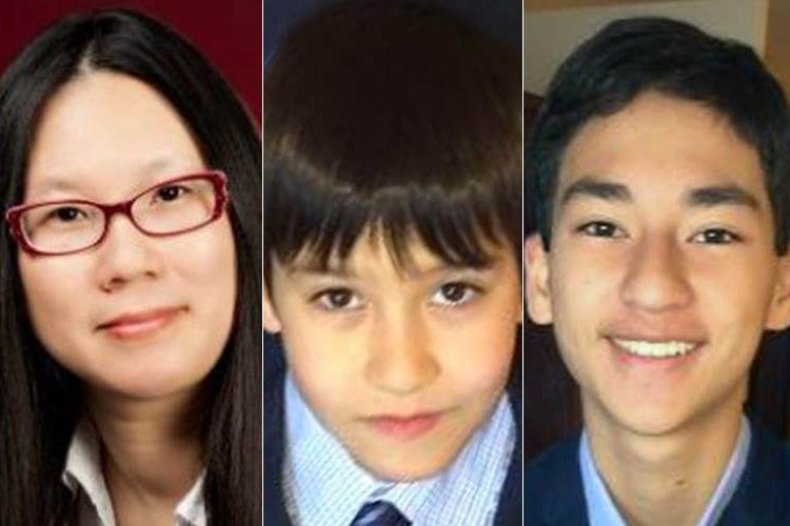 Nearly half a million children are reported missing every year in the United States, according to FBI statistics, in cases including parental abductions, endangered runaways, sex trafficking and "stranger danger" snatchings. With unreported cases, the number could be an estimated 1.3 million. Some kids are recovered after a few hours. For others, it can take decades, if they are recovered at all.
David's second wife, Helen, describes the boys as opposites: Sage, the older of the pair, is quiet and easygoing, while Isaac plays soccer and is outgoing. Despite the six-year age gap, Helen says, "they are very happy in each other's company, and so that's one consolation for us, that they're together."
David and Ku divorced in 2009. When the boys disappeared in August, he had sole custody, and Ku was allowed supervised visits. At their home just outside of Seattle, David and the boys would play video games together and cook. They also went on family bike rides, and the path from their last ride has become a major trigger for David.
"The emotion," he says, "it would hit me at unpredictable times. I felt like I couldn't do anything outside the house because I would break down without warning." After the boys disappeared, the Cooks met with local police near Seattle and Los Angeles. Then the FBI became involved, as it's possible that Ku took the kids abroad. FBI investigations typically involve reviewing phone, bank and computer records, a spokeswoman says, but it seems that Ku was careful to leave few traces. Local media picked up the story.
It took nine weeks for David to return to his job as an engineer at Microsoft. Helen has returned to work too, at a financial planning firm. Time spent at the house is more challenging. "I'll come home, and sometimes I'll go and sit in one of their bedrooms for a while, and that's my time to think about them and be sad," he says. He also finds solace while asleep. "The more I sleep, the more I dream, and sometimes I see them in my dreams."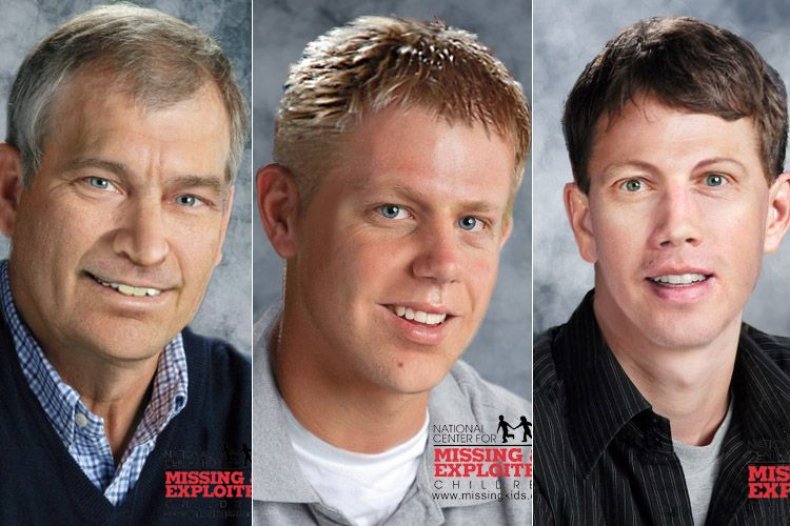 Families of missing children say resources for them are scarce. The government offers a guide, and some private support groups exist. But for the most part, parents turn to Team Hope, which was established in 1998 and later became part of the National Center for Missing and Exploited Children. The group connects volunteering family members of currently or formerly missing children with those in fresher cases to offer support by phone.
Team Hope has 125 volunteers across the country trained in communication and crisis intervention skills. Since 2002, when it started maintaining a database, the group has reached out to families in 73,674 missing children cases. In 2015, Team Hope worked on 4,791 cases.
Abby Potash, program director of Team Hope and a licensed social worker, joined the group as a volunteer nearly two decades ago after her son Sam was kidnapped by his father in 1997. It took eight and a half months to recover him.
"I'll always remember walking into the room and having all these parents there," Potash says, recalling her first training session. "I felt finally that I was with people who understood."
Many parents of missing children say they find it hard to convey their feelings to someone who hasn't experienced what they have.
"The hardest thing anyone will ever do is look for a missing loved one," says Jodi Homaune, whose ex-husband abducted their daughter in 2009 and took her to Iran. Two years later, she rescued the girl in Turkey. Homaune founded the MD Fund, a resource for the parents of missing children in long-term or cold cases.
For many mothers of missing children, Mother's Day is hardest. For others, it's birthdays.
"In the beginning, I bought them birthday cards and lots of presents," says Ruth Parker, whose sons CJ and Billy Vosseler were abducted by their father 29 years ago and remain missing. Now she tries to stay busy and distracted on those days.
"It is a loss that is so different from other kinds of losses of children," she says. "You're frozen, and you cannot grieve. You cannot finish the grieving process. Because if you do finish that process, you've given up."
Accusations from the public make the mental anguish of losing a child worse for many parents of missing kids. In Beth Eubank's case, such comments likely led to her daughter's suicide and a harsh legal battle. Her 2-year-old grandson went missing in 2006, believed to have been abducted through a window screen. Twelve days later, the boy's mother, Eubank's daughter Melinda Duckett, killed herself. She reportedly penned a suicide note addressed to the public in which she said she had felt "faced with ridicule and criticism" following the disappearance. "Your focus came off of my son. I love him and only wanted him safe in my arms. You created rumors and twisted words," she reportedly wrote.
One person who confronted her was television host Nancy Grace, who featured Duckett on her show. When Duckett wouldn't answer Grace's questions about where she had been before the disappearance, Grace said, "You're not telling us for a reason. What is the reason you refuse to give even the simplest facts of where you were with your son before he went missing?" Duckett killed herself one day later. Her family sued CNN and Grace for intentional infliction of emotional distress. The parties eventually settled.
"There's a lot of speculation from outsiders who don't know," Eubank says. The scrutiny grew so bad, she says, that she became afraid to go to the grocery store or the bank and have people recognize her or her name. "When your child is missing, the last thing you need is somebody's judgment and someone's criticism and someone's condemnation."
Trenton, her grandson, would now be 11. He remains missing.
While the emotional strain can be unbearable, the search for a missing child can drain a family's finances. Homaune, of the MD Fund, estimates her search for her daughter cost around $250,000.
Laura Hartless, whose teenage daughter was missing as an endangered runaway for three months in 2004, says costs such as taking unpaid time off from work, printing fliers, gas money for searches and even stress medication contributed to her having to file for bankruptcy. Shady organizations offered to help her if she paid them, she says. When she learned that someone—a Team Hope volunteer, in fact—spotted her daughter at a soup kitchen in another state, Hartless says she didn't even have enough money to retrieve her. Fortunately, she says, her union raised the money for her, and she and her daughter reunited.
And even when children are returned home, reunions can be rocky.
Don Wiswell's son was abducted in 1998 at age 4 and was returned as a 14-year-old. Years later, they are distant, Wiswell says. "He's largely a stranger to me, because after 4 or 5 I never had the opportunity to get to know him, nor he me." The emotion of the ordeal, he adds, "becomes a deep hollow emptiness and a wound that never quite heals."
Parker, in the 29-year case, knows that if recovered, her two sons would be grown men in their 30s—not the boys she last saw in 1986. "I'm not going to be able to take pictures of them going to senior prom or be there rooting for them in the stands when they play baseball," she says. "I am 67. I would like to find them while I'm still here. I'm refusing to leave till I find them."
Reunification experts say parents are sometimes unprepared for how their child might look or act upon return. They need to reconnect at the child's pace, according to Sheryl Stokes, a licensed counselor and a family advocacy specialist with the National Center for Missing and Exploited Children.
"The main thing is to not bombard children with a lot of questions," Stokes says. "The answers will come out as the child is comfortable voicing those." She adds, "When the child has been missing or exploited, and they come back together with the family, that's when the really tough work starts."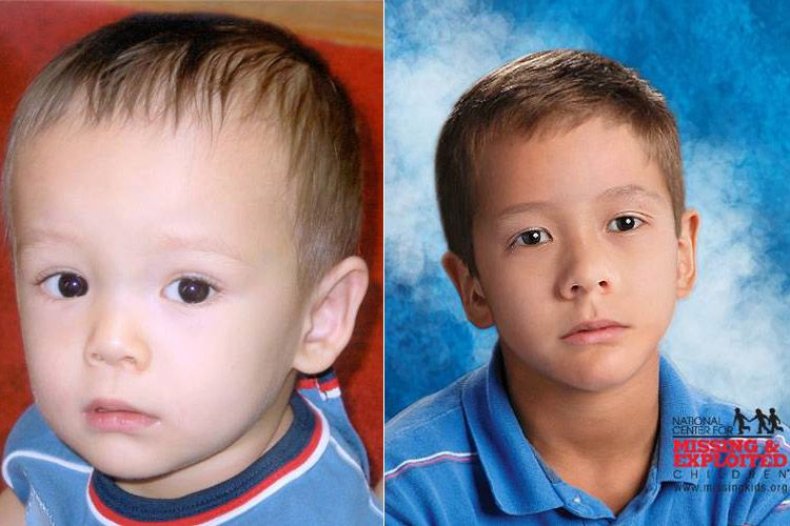 The Cooks are offering $25,000 for information that leads to Sage and Isaac's return, and the FBI said Monday it is offering an additional $20,000. Investigators believe the boys may be in Taiwan, where Ku was born, or in Arizona, Texas, Utah or New Mexico, where she is believed to have contacts. She may also have crossed the border into Canada or Mexico, the agency said.
Ku's 2-year-old son, Zephyr, from another father is also considered missing; Zephyr's father, with whom she was once in a relationship, is not a part of the boy's life. "She did not involve me. It was not unwillingness on my part," says the father, who requested that Newsweek not print his name because he did not want it associated with Ku's missing children case.
Ku was in the process of appealing for custody of the Cook boys. Her lawyer earlier in the custody case says she believes Ku was representing herself in the case at the time of her disappearance. According to courtroom testimony, Ku felt she should have custody because she disagreed with David's parenting style. She did not respond to Newsweek's attempts to contact her.
"It feels to me like time stopped," says David, struggling to speak. "Maybe the most important job of a parent or father is to protect their kids, and I can't protect them. I don't even know where they are. For all I know, five months ago something happened to them, something terrible, and I wasn't there.
"As far as we know, the boys are living somewhere in plain sight," he adds. "Lots of people are seeing them. Nobody knows there's anything strange about them. If every person in the world looked at a picture of them for five seconds, they'd probably be found tomorrow."
This article has been updated to reflect that the FBI did not provide to Newsweek the complete letter that Faye Ku wrote to David Cook. The lines in the article represent only a portion of the letter.