Parents Consider 'COVID Mixers' to Infect Healthy Children and Build Herd Immunity
Amid the coronavirus pandemic, there has been reportedly online discussion among parents who hope to build up their children's immunity through 'COVID mixers'—gatherings where kids intentionally contract the virus from someone who had tested positive.
According to a recent article from NBC DFW: "In at least one North Texas social media parent group, some questioned whether they should allow their healthy children to play with a child who has tested positive for the coronavirus in hopes of building antibodies."
However, health experts say such gatherings could be dangerous.
Dr. Jeffrey Kahn, an infectious disease specialist at the University of Texas Southwestern Medical Center in Dallas, strongly discouraged attending a COVID mixer.
"If your child gets infected, there's no guarantee that that child is protected against future infection," Kahn told Tulsa NBC affiliate KJRH. "So, on just about every level, the logic behind these COVID mixers falls apart terribly."
Marie Pizzorno, a Bucknell University biology professor who has taught virology for more than 25 years, said willfully exposing children to the virus is a bad idea.
"While very few children have been hospitalized or died of COVID-19, we have no way of determining which children will have a bad outcome after being infected," Pizzorno told Newsweek. "In addition, a small number of children have had a very serious complication after being infected with the coronavirus called Multisystem Inflammatory Syndrome, which causes damage to multiple organ systems in the body, such as the heart, brain and kidneys."
Pizzorno added that relying on a vaccine to build immunity is smarter and a less risky approach to building herd immunity than exposure to the virus.
"We prefer to build up herd immunity using an effective vaccine—that way no one has to actually have the actual virus, get sick and risk complications or death," she said.
The mixers are similar to parents who intentionally exposed their children to chickenpox, to also build their immunity.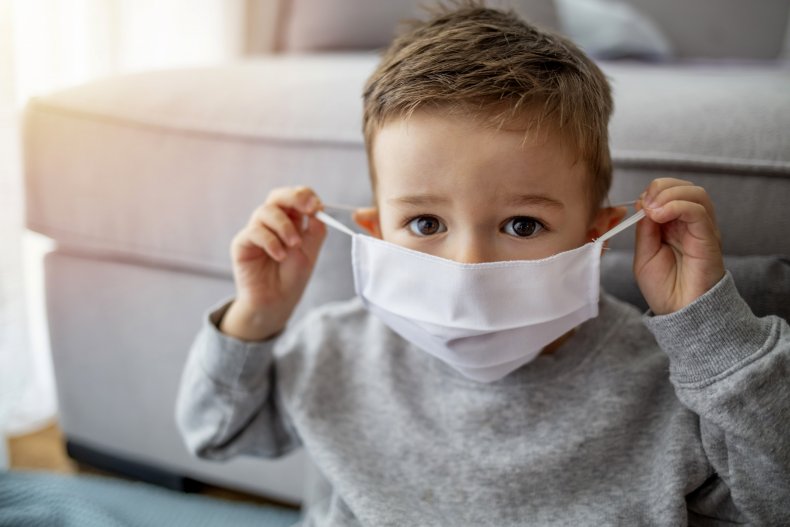 However, there is no vaccine for the novel coronavirus, and health experts fear exposure could have catastrophic and long-term effects on children or anyone else who is exposed.
Dr. Philip Huang, director at the Dallas County Health and Human Services Department, told KJRH that people who attend these COVID mixers could infect other family members and cause other severe illnesses.
Newsweek reached out to Huang and Kahn for additional comment.
Despite the warnings from healthcare officials about the dangers of this virus, COVID parties have reportedly taken place in cities all over the U.S.
According to a report in the South Florida Sun-Sentinel, a number of pandemic parties took place in South Florida during the Fourth of July weekend, with many of those being shut down by police.
Florida has reported a surge in cases in recent weeks, and as of Thursday had 13,837 new cases of COVID-19 and 315,775 total cases, according to the Florida Department of Health.
On July 6, Miami-Dade Mayor Carlos Gimenez signed an executive order closing dining areas of restaurants, gyms, party venues, and bars.
"We are still tracking the spike in the number of cases involving 18- to 34-year-olds that began in mid-June, which the county's medical experts say was caused by a number of factors, including young people going to congested places—indoors and outside—without taking precautions such as wearing masks and practicing social distancing," Gimenez said in a statement.
Earlier this month, CNN reported that young people in Tuscaloosa, Alabama were hosting coronavirus parties and awarding the money from ticket sales to the parties to the first person who contracts the virus.
On July 11, ABC News reported that a 30-year-old Texas man who'd attended a COVID-19 gathering in San Antonio died days later.
"The thought is people get together to see if the virus is real and if anyone gets infected," Dr. Jane Appleby, chief medical officer for Methodist Hospital and Methodist Children's Hospital in San Antonio told ABC News.
Appleby said that they are seeing more patients who are in their 20s and 30s, and advised people to continue practicing social distancing.
Newsweek reached out to Appleby and Methodist Hospital for comment, but did not hear back before publication.