Parents Outraged Over Middle School Yearbook Encouraging Students To Bully Each Other
Parents in Mississippi are outraged over a middle school's yearbook that encourages students to bully each other.
The Hancock Middle School in Mississippi released the yearbook to students, which contained answers to questions from prompts students were given to fill out. According to the Sun Herald, some of the prompts in the yearbook included "Which friend would you not invite on spring break?" and "I would like to spike a volleyball at..."
Shortly after the yearbook was sent home with students, numerous parents posted pictures of the prompts and criticized the school for allowing them to be included.
"Everyone wonders why the suicide rate is high in young children but look what HANCOCK MIDDLE SCHOOLS year book looks like..." Facebook user Tia Katrina wrote in a post, which included several pictures of the yearbook. "Can you imagine a kid that already has suicidal thoughts and then seeing something such as this sad excuse of a 'year book'."
According to the Sun Herald, some of the other prompts in the yearbook asked students if they have ever avoided a friend, and one student responded by writing another student's name and saying yes, "because he's usually a brat in general." Another student responded to the prompt by saying "No I have never avoided a friend. That's just mean."
Other parents on Facebook likened the yearbook to a "burn book" as seen in the movie Mean Girls.
The Sun Herald also reported that one prompt in the yearbook said "I consider myself a..." which prompted one eighth grade student to provide her political affiliation, writing, "I believe that everyone should have freedom no matter there [sic] race or sexuality." Another student identified as a Republican and wrote, "You can't be a Democrat and a Christian," according to the Sun Herald.
While speaking to the Sun Herald, Jennifer Adams, the parent of an eighth grade student at Hancock Middle School said, "I feel like the adult who oversees this either condones this behavior or wasn't doing their job...It reflects so bad on the entire school, which is heartbreaking because there are so many teachers that truly care about their students and the bullying problem."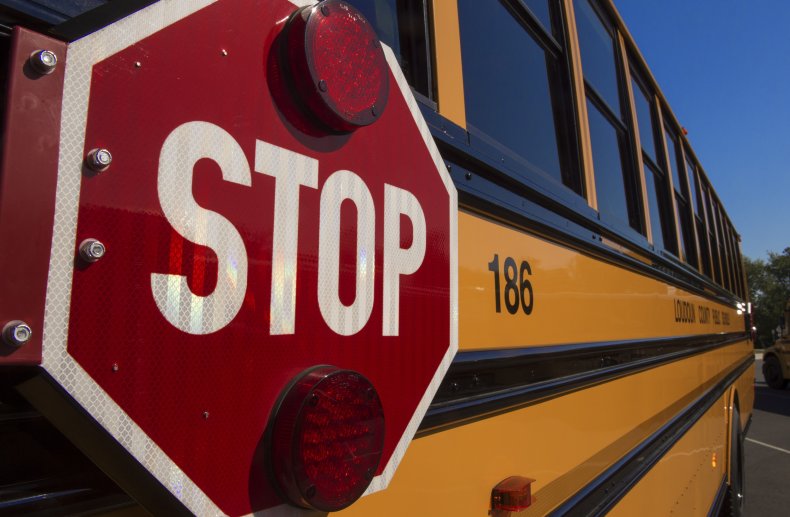 In a statement sent to the Sun Herald, the Hancock School District wrote, "We are aware of the unfortunate fact that the Hancock Middle School (HMS) 2020-2021 Yearbook contains sensitive and inappropriate comments from some of our students."
"The yearbook is student-led, student-published and has, in the past, been an award winning yearbook. The yearbook is, however, sponsor and administrator supervised; this yearbook should not have included the sensitive and inappropriate comments. Hancock Middle School has already taken measures to ensure that this never happens again," the statement added.
Newsweek reached out to the Hancock School District and the Hancock Middle School for comment but did not receive a response in time for publication.