Parents Outraged Over 'TV-MA' Shows Coming to 'Family Friendly' Disney Plus
Disney Plus made a splash earlier this month when it announced that numerous Marvel series would be coming to the streaming platform, although not everyone is calling this a super move.
All of the shows, aside from the TV-14 rated Marvel's Agents of S.H.I.E.L.D, are rated TV-MA and have drawn scrutiny from U.S. parental organizations—notably the Parents Television and Media Council, which said the streaming network's "foray into TV-MA-rated fare will forever tarnish its family friendly crown."
PTC President Tim Winter told Newsweek that the addition of TV-MA content "is repudiating the very reason why millions (perhaps even billions) of parents around the world have come to rely on the Walt Disney brand."
Disney announced March 1 that it was adding seven Marvel live-action series titles to its network in the United States, Canada, United Kingdom, Ireland, Australia and New Zealand: Daredevil, Jessica Jones, Luke Cage, Iron Fist, The Defenders, The Punisher," and Marvel's Agents of S.H.I.E.L.D.
Marvel fans are familiar with many of the series because they were formerly available for streaming on Netflix in 2018. Starting March 16, however, the shows will all exclusively be on Disney+.
"For more than 98 years, the Walt Disney Company has been synonymous with the words 'family friendly,' and I can think of no other corporation in American history that has been built more squarely on the backs—and on the wallets—of parents and families," said Winter in a March 10 statement. "The company's eponymous platform Disney+ logically marketed itself as a family-friendly streaming service, and parents have placed their trust in Disney to deliver just that. It seems wildly 'off-brand' for Disney+ to add TV-MA and R-rated programming to this platform, ostensibly to increase subscription revenue."
Winter went on to ask, "So what comes next, adding live striptease performances in Fantasyland at Disney World?"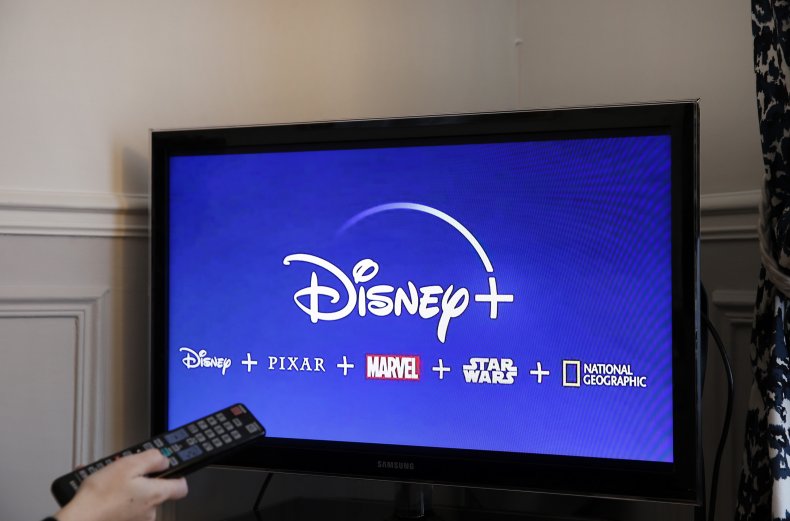 Michael Paull, president of Disney streaming, said in a statement following the announcement of the new programming that "the addition of these live-action shows brings more from the Marvel brand together, all in one place," adding that the company's extended content offerings have "experienced great success."
But Winter argued that Disney+'s "competitive advantage" was being able to offer the "safest" content, saying there is no need "to compete with the explicit content on other streaming platforms."
"Families subscribe to Disney+ because it is different than Netflix and other platforms, and adding explicit adult entertainment abolishes that market differentiation," he continued. "Either Disney is a safe and sound entertainment environment for children or it's not. It was the former, it's about to become the latter, and every parent must be forewarned."
Part of the announcement on the behalf of Disney+ included an update to its parental controls, which was lauded by the PTC.
Starting March 16 all Disney+ users, upon opening the service, will be prompted to update their parental controls—including content rating restrictions for each profile, in addition to optional PINs to lock profiles. Users do not necessarily have to alter any of their settings.
Disney+ has made users abreast of the parental control options since first announcing it March 1. Subscribers will be required to opt-in to change their parental controls to access "R" and TV-MA content, requiring the use of the account password. While kids' profiles will remain the same and feature the same child-specific content, parents can enable a "Kid-Proof Exit" feature to make sure younger viewers aren't attempting to navigate to other adult profiles.
Disney declined to comment further on the PTC's statement.