Parents of Slain Parkland Student to Stay in El Paso to Help Shooting Victims' Families: 'This Cannot Be Common Tradition'
A couple whose son was killed in the high school shooting in Parkland, Florida, last year have vowed to help the parents of the victims of the latest U.S. massacre.
Manuel Oliver's son, Joaquin, was among the 17 killed at Marjory Stoneman Douglas High School in February 2018. Oliver was in Juarez, with his wife Patricia Paduay, visiting migrants who were returned south of the border under the "Remain in Mexico" rule, when they heard the news of the mass shooting at the Walmart in El Paso on Saturday, which left 20 people dead.
Manuel had created the non-profit group, ChangeTheRef, which uses art to push for gun reform. On Sunday, which would have been Joaquin's 19th Birthday, his family joined El Paso's Las Americas Immigrant Advocacy Center to unveil the painting of a mural in the center of the city.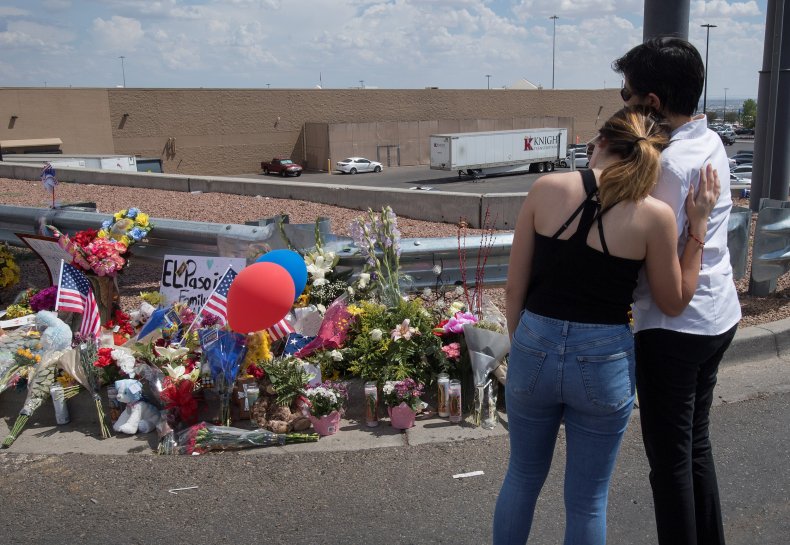 Oliver said they will remain in the Texas city to help those people dealing with the aftermath. "El Paso should not take this as something that is normal. This cannot be common tradition," Oliver told KTSM.
He said that soon after the Parkland shooting, many people felt forgotten once the media had left. "Don't let this happen. You cannot let them use a city and then just forget about the whole thing. This will never be the same city again, I can tell you that," Oliver said.
Oliver said he could draw on his experience to help those in El Paso dealing with loss. "The ones who are dealing with this have to keep on being parents if you lost your son or your daughter, which is not the only case. Some people lost their husbands and wives.
"A father will be a father forever. If you lost a son or a daughter, keep on being that parent that he or she needs. That's why we need to get out there and raise our voices because they cannot speak out, but we can," Oliver said.
Meanwhile, Texas representative for El Paso, Veronica Escobar, has said that President Donald Trump would not be welcome in the city, due to what she said was his inflammatory rhetoric.
Many of the president's critics say he has fueled the climate which allowed such an attack to take place, especially after it emerged that the shooter had published a "manifesto" which contained anti-immigrant rhetoric.
"Words have consequences. The president has made my community and my people the enemy," said Escobar on MSNBC's Morning Joe. "He has told the country that we are people to be feared, people to be hated. I hope that [Trump] has the self-awareness to understand that we are in pain, and we are mourning, and we are doing the very best in our typical, graceful, El Paso way to be resilient," she added, according to USA Today.