Parents Raffle AR-15 Rifles, Other Guns to Support School Band Despite Backlash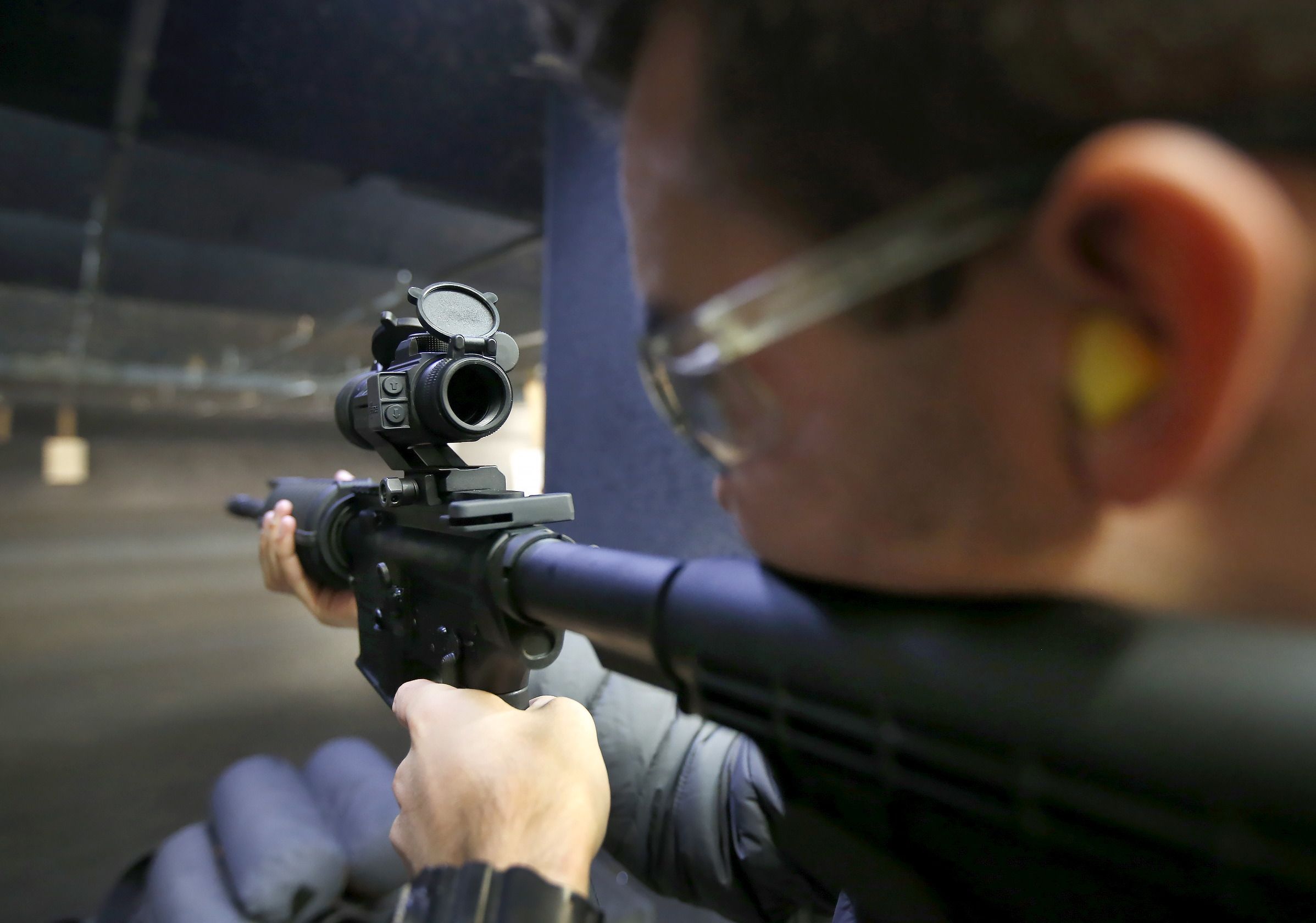 Updated | A high school band's booster club is raffling off weapons that include two AR-15 rifles, stirring controversy in the area.
The Lubbock-Cooper High School Pirate Band Boosters, a club that is run by parents and not the northwestern Texas school itself, is holding a fundraiser for the band with prizes that include five guns, two compound bows and fishing equipment.
There are roughly 200 students in the band. The fundraiser typically raises a few thousand dollars for the group, but it comes in the middle of a heated nationwide debate on gun control—particularly relating to the AR-15 semi-automatic rifle, which was used in the shooting at Marjory Stoneman Douglas High School in Parkland, Florida, that left 17 dead. The rifle has also been used in other mass shootings but is a common sporting rifle.
This is the third year for the "sportsman's raffle," the booster club's president, Kevin Woelfel, told Newsweek.
Newsweek subscription offers >
"Anyone who wants to express their opinion is certainly welcome to, we respect that," Woelfel said. "As an organization, the purpose of the raffle is just like any fundraiser for our organization and it happens to be that the items that are offered as prizes in the raffle … are popular items within our state and within our region."
He added that the types of weapons being raffled off are common raffle prizes in the area.
"The area where we live, it's normal," Woelfel said. "If you have something that's successful, you repeat that."
In addition to the two AR-15 rifles, the compound bows and the fishing gear included in the fundraiser, a third rifle and two handguns are also being raffled off.
Newsweek subscription offers >
The gun winners have to pass background checks to receive their prizes.
The raffle prizes are not sitting well with some. Among the critics of the fundraiser is a student named Ainsley Schwintz, who started a petition against the event on Change.org.
"This is not a Second Amendment issue or partisan issue," she wrote on the petition. "This is about public schools being associated with guns."
It's not the first time a raffle to benefit students included an AR-15, not even since the beginning of the year. A group of third-graders in Missouri used the rifle in a fundraiser for their baseball team in February. And earlier this month, a Virginia high school raffled one off as part of what was called a long-standing tradition at the school.
"Booster clubs and parent organizations are free-standing entities operated by parent members with a desire to support activity within the school district," Lubbock-Cooper Superintendent Keith Bryant said in a statement to Newsweek. "To date, all fundraising activity performed by booster clubs and parent organizations has received approval from the school district. Any individual seeking additional information regarding the operations and functions of booster clubs or parent organizations is invited to directly contact those entities."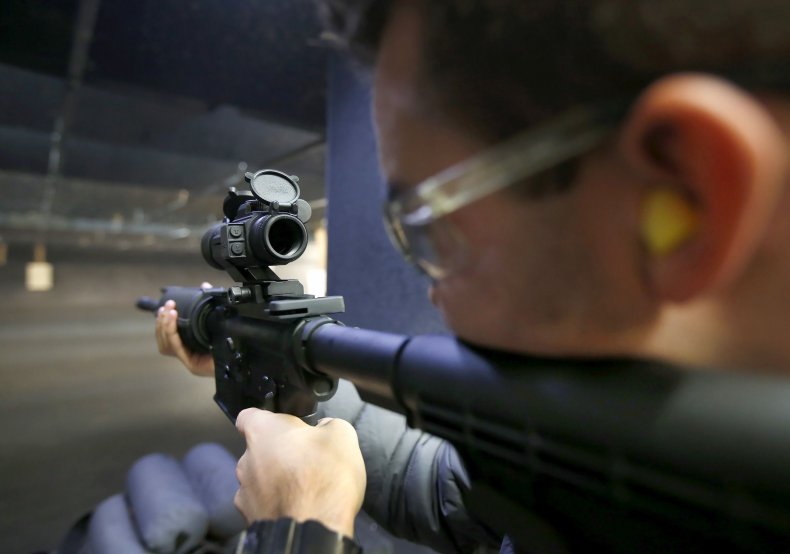 This story has been updated to include comment from the Lubbock-Cooper High School Pirate Band Boosters President Kevin Woelfel and from the school district.
Parents Raffle AR-15 Rifles, Other Guns to Support School Band Despite Backlash | U.S.