Parents Seek to Regain Custody of 4-Year-Old Cancer Patient After Taking Him Off Chemotherapy
Joshua McAdams and Taylor Bland-Ball of Tampa, Florida are back in court seeking to regain custody of their 4-year-old son Noah McAdams. They lost custody in May to the child's grandparents after missing a chemotherapy appointment for the boy, in favor of trying alternative medicine.
In April 2019, Noah was diagnosed with leukemia, a cancer of the blood and bone marrow. His parents took him to his first two chemotherapy appointments at the Johns Hopkins All Children's Hospital in St. Petersburg, but missed the third.
Instead, they told doctors they were going to get a second opinion. McAdams and Bland-Ball planned to take their son to a doctor in Ohio to provide other treatments, including CBD oil and alkaline water.
However, Florida released an endangered child alert, and the family was found in Georgetown, Kentucky. They were brought back home, and a judge ultimately ruled that Noah would be placed in the custody of his maternal grandparents to resume chemotherapy.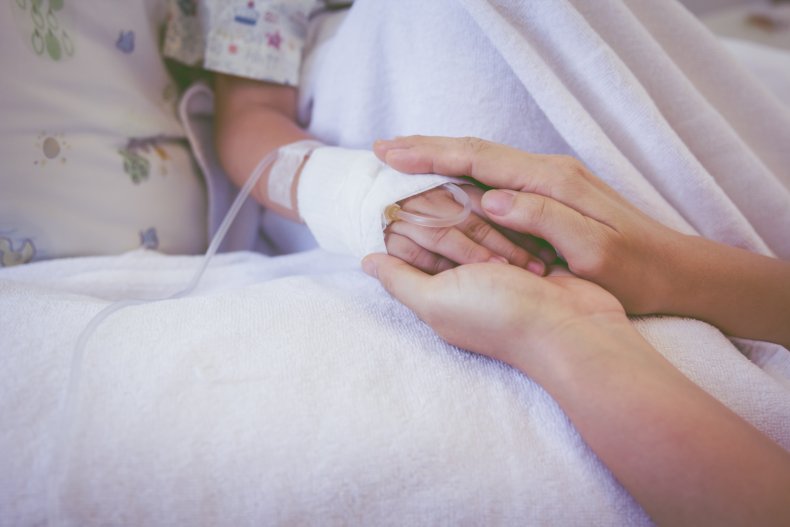 In May, the parents' lawyer, Michael Minardi, told the Tampa Bay Times that a blood test showed no trace of cancer in the boy's blood.
"I know a doctor's not going to come back and say that chemotherapy is the best option and is the only treatment for him," Minardi said, "and I think that's the problem we have in this country right now is the fallacy of doctors pushing chemotherapy ... It destroys people."
Dr. Bijal D. Shah of the Moffitt Cancer Center's acute lymphoblastic leukemia program told the paper that stopping chemotherapy early almost always results in the cancer coming back. Shah also said that natural remedies of the type Noah's parents had tried do nothing to fight cancer.
McAdams and Bland-Ball appeared in court again this Monday in hopes of regaining custody of Noah. According to WTVT, the prosecution pointed to McAdams' prior instances of domestic violence, and accused Bland-Ball of removing a PICC line from Noah's arm, putting Noah at risk of infection. A PICC line, or peripherally inserted central catheter, is a thin tube inserted into a child's vein, used to make the long-term administering of intravenous medication more comfortable for the patient.
In explaining why they chose to remove Noah from Johns Hopkins' care, McAdams told the court he didn't trust Noah's doctor.
"Her body language, and she looked nervous and uncomfortable answering our questions," said McAdams.
That matches what McAdams said during the May court case. At that time, he testified, "The hospital's governing body was disorganized and the doctors were not pleasant or professional to us. It seemed like doctors were disappearing on us and just passing down Noah's information second hand."
"There was intimidation from social workers who looked at me like I was not interested in my son's health because I didn't want to give my son chocolate milk, or pudding, or ice cream. I care for my son and it's very important that we watch what he eats," McAdams added.
Parents Seek to Regain Custody of 4-Year-Old Cancer Patient After Taking Him Off Chemotherapy | News