Parents of Slain Palestinian Teen Petition Court to Demolish Homes of Jewish Killers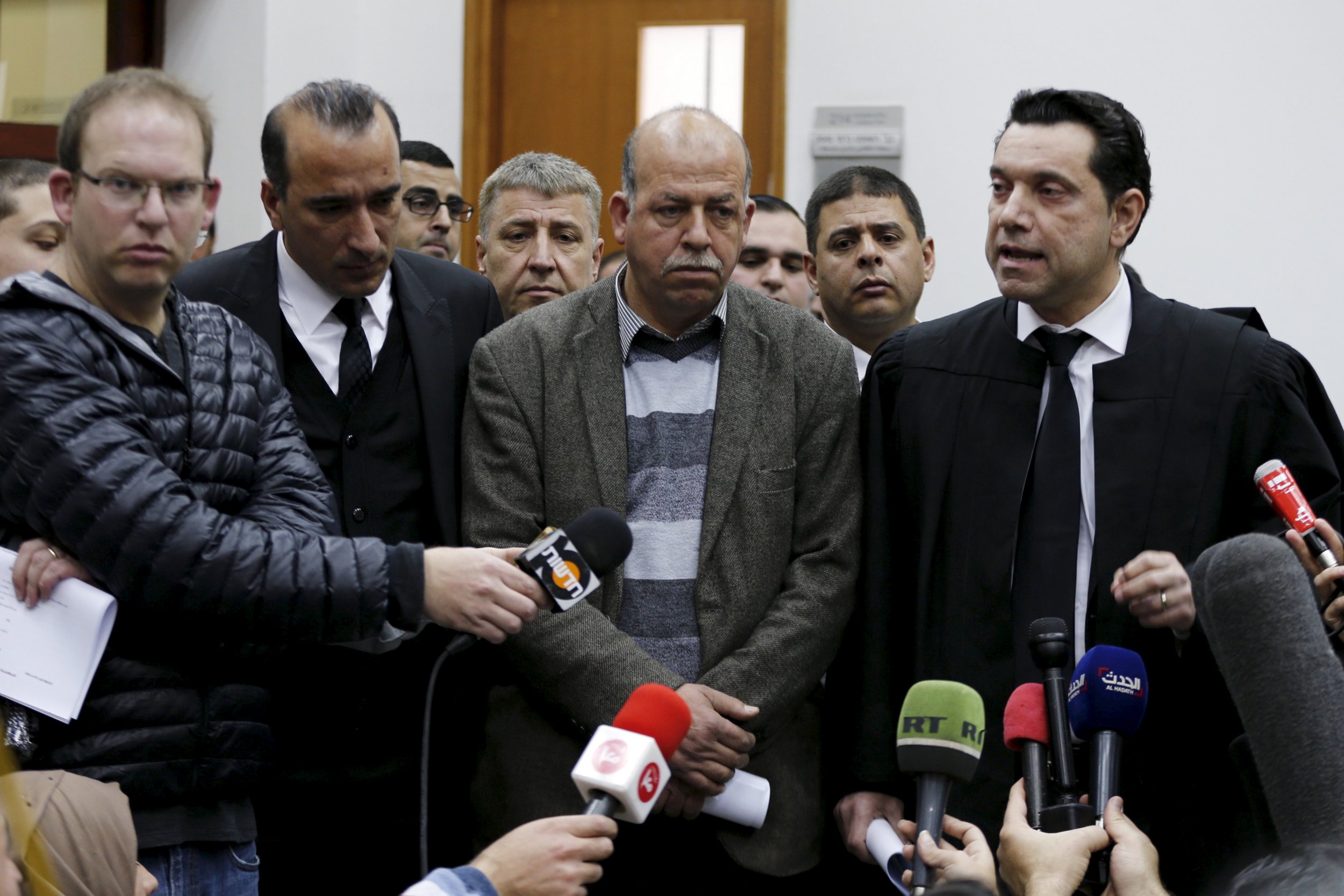 The parents of a Palestinian teenager beaten and burned to death in Jerusalem two years ago have petitioned Israel's High Court of Justice for the demolition of his three Jewish killers' homes.
On July 2, 2014, three Jewish men, led by 31-year-old Yosef Haim Ben-David, kidnapped 16-year-old Mohammed Abu Khdeir from an East Jerusalem neighborhood. They proceeded to drive him to Jerusalem Forest where they beat and burned him alive.
The attackers said the murder was in retaliation for a Hamas cell's kidnap and murder of three Jewish teens hitchhiking in the West Bank a month earlier.
After an Israeli court sentenced two of Khdeir's killers, both minors, in May, his father Hussein told Newsweek that he would demand that the Israeli justice system carry out a punishment that is regularly used against Palestinian attackers—the demolition of the family home.
Newsweek subscription offers >
The family finally petitioned the Israeli court on Wednesday, requesting that newly-appointed right-wing defense minister Avigdor Lieberman applies the law equally.
"The state needs to operate in the same way against Jewish terrorists as it does against Palestinians. Just like the homes of Palestinian terrorists are sealed, the same should be done to Jews," the family said in its plea, according to The Times of Israel.
The petition continued: "It's apparent that the Jewish sector is getting more radicalized by the day, which has led the defense establishment and the Shin Bet security service to implement dozens of administrative detentions against extreme right-wing activists to halt the danger they pose and the inflammatory statements they've made."
But the the Israeli Defense Ministry had already informed the family that no such demolitions would take place as "the Jewish population doesn't require such acts of deterrence," Israeli newspaper Haaretz reported on Thursday.
Newsweek subscription offers >
Attorney Mohannad Jabara filed the petition for Hussein and Suha Abu Khdeir to Justice Menachem Mazuz, who said the petition would receive a hearing soon, without giving a timeframe, Haaretz said.
Hussein Khdeir was not immediately available for comment.
Parents of Slain Palestinian Teen Petition Court to Demolish Homes of Jewish Killers | World