Parents Slam Suspension of Black Students Reacting to Racist Video Sent by Classmate
Florida school parents expressed outrage this week after their Black children were suspended over their reaction to a racist video sent by a white classmate.
The video shows two white students of Nassau County's Yulee High School using racial slurs, with one of them wearing a KKK-style hood, according to News4Jax.
In the Snapchat video, one of the students reportedly says, "Hold on, you see that? It's a N*****" as he points to the camera.
A white student who didn't appear in the video sent it to a group of Black students, who then confronted him in a fight.
"The video contained racial slurs and images," confirmed Nassau County Public School Assistant Superintendent Mark Durham, according to News4Jax. "It resulted in a physical altercation involving several students. Disciplinary actions consistent with the district's code of conduct have been given to students involved in the altercation and in sending the Snap Chat video."
Durham added the school district doesn't tolerate acts of discrimination based on race on its campuses.
"Individuals committing such acts will be subject to disciplinary consequences. We recognize that many students were negatively affected by the content of this video and the school is prepared to support their needs," he said.
Parents argued that the Black students were defending themselves after being abused because of their race.
One, Melissa Ricks, said she was "enraged" after her son received the video.
"No one deserves that...it is 2021 and until people start screaming...nothing is going to change," she said. "I have never felt rage like this in my life. In my life. To know that this video was sent directly to my kid."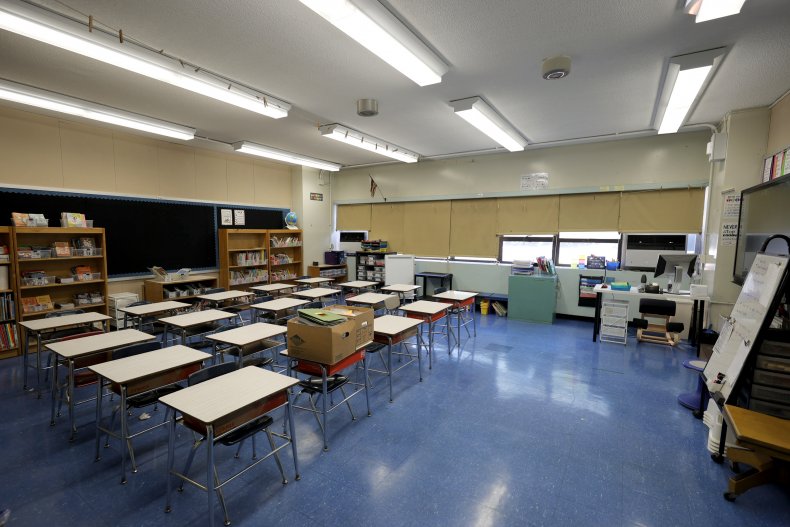 Some parents criticized the school's response and condemned the suspensions.
"The fact that this kid that made this vile, nasty, distasteful video is still walking around campus while you have kids who confronted him to defend themselves are sitting at home is two-thirds of the problem," one Yulee High School parent said, according to News4Jax.
The parent added the school principal is more concerned about the incident going public, "not that it's been mishandled, not that they didn't address the real issue at hand. None of the above. It's that he doesn't want the public knowing about this."
Some football players on the school team expressed solidarity with the suspended students, some of whom are on the team, according to News4Jax.
The players initially wanted to opt out of their homecoming game on Friday, but they were reportedly told they would not play for the rest of the season if they did so. As an alternative, two players held up the jerseys of their suspended teammates while on the field.
Newsweek contacted the school district for comments but didn't hear back in time for publication.