Parents of Teenager Killed by U.S. Diplomat's Wife Say Donald Trump Offered to Have the Treasury Write Them a Check
While meeting with President Donald Trump, the parents of a British teenager who was killed in a traffic collision with the wife of a U.S. diplomat were offered money from the Treasury by the president, which they refused, according to The Guardian.
Harry Dunn, 19, was riding his motorcycle near the Royal Air Force base in Northamptonshire, England when he was involved in an accident with Anne Sacoolas. Dunn died of his injuries in the hospital while Sacoolas claimed diplomatic immunity and left the United Kingdom. Trump invited Dunn's parents, Tim Dunn and Charlotte Charles, to the White House to discuss the case.
Toward the end of the meeting, Trump intimated that he had Treasury Secretary Steven Mnuchin "standing by ready to write a check."
"It was almost as if he let it slip out," said family spokesman Radd Seiger. "When he said, 'We've got the driver here', he basically meant we're all going to have a big hug and a kiss and I'll get my Treasury guy to write a check. That's how it was. On the day it just didn't register with me, but the more I think about those words, the more shocking it is."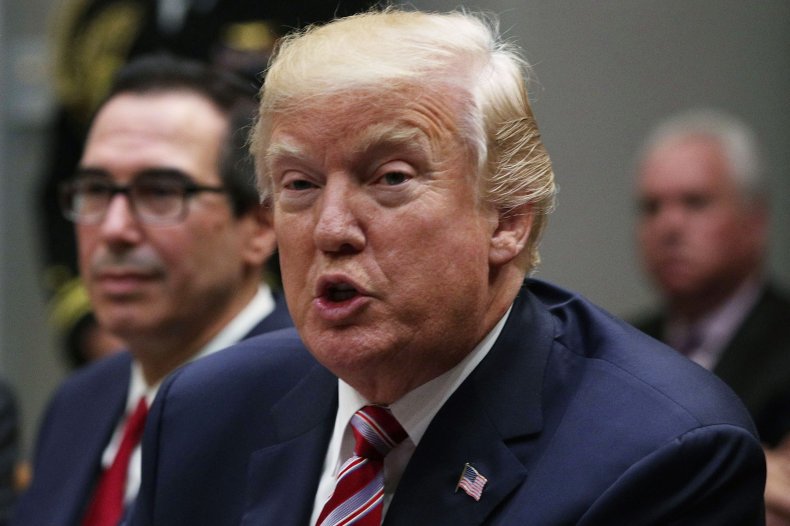 Charles told The Sun money would not bring her son back.
"Justice has to be done," she said. "They all need to learn that this can't happen again and they need to learn that things need to be put into place to stop this."
During the meeting, Trump claimed to have Sacoolas in the next room, ready to meet with Dunn's parents. Dunn and Charles declined the invitation, informing the president they would not meet with Sacoolas unless it was on U.K. soil.
"She is never going back to the U.K.," National Security Adviser Robert O'Brien, who was allegedly present for the meeting, told the family.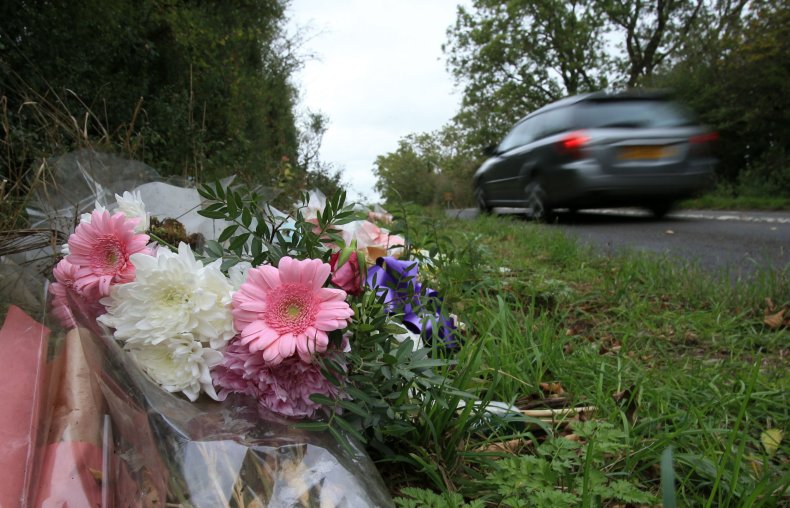 Trump allegedly tried a total of three times to get Dunn's family to speak with Sacoolas.
"It felt genuine at the time, although we were not impressed with the fact that obviously, we had it sprung on us that she was there," Charles said. "For all we know, she might have been watching us on a TV camera in the other room. We have absolutely no idea."
Sacoolas fled to the U.S. under claims of diplomatic immunity, but a letter from the U.K.'s Foreign Office said that status no longer applies to Sacoolas.
"The U.K. government's position is that immunity, and therefore any question of waiver, is no longer relevant in Mrs. Sacoolas' case, because she has returned home," the letter said.
In a statement released by Sacoolas' lawyer, Amy Jeffress, Sacoolas "is devastated by this tragic accident. No loss compares to the death of a child and Anne extends her deepest sympathy to Harry Dunn's family."
Recent reports indicate that Sacoolas is in talks with British authorities to return to the U.K. but those have not been confirmed, according to the Daily Beast.
"The family are aware of this report but have heard nothing formal from the police or Crown Prosecution Services," said Seiger. "Until Mrs. Sacoolas returns to the U.K. and submits herself to the legal process the campaign for justice for Harry continues."