Parents Who Don't Vaccinate Children Against Measles Risk 'Destroying' Their Immune Systems, Scientists Believe
Parents who don't vaccinate their children against measles risk the virus "destroying" their immune systems and making them vulnerable to other diseases, scientists have warned.
Researchers studied 77 unvaccinated children from the Orthodox Protestant community in the Netherlands, before and two months after they naturally came down with the measles virus. The participants were aged between 4- and 17-years-old.
The scientists looked at the levels of antibodies in their blood. Antibodies are proteins produced by the immune system which help the body to attack bugs which it has already encountered.
After developing measles, between 11 and 73 percent of the children's antibodies were wiped out, according to the paper published in the journal Science. They called this "immune amnesia."
The researchers also tested the blood of a group of four macaque monkeys, before and five months after they were infected with measles. They found the monkeys lost between 40 to 60 percent of their antibodies for other diseases.
It is likely the children would have seen similar effects if the team had collected their blood later, as it takes time for the antibodies to vanish, study co-author Stephen Elledge, a geneticist at Brigham and Women's Hospital and investigator at Howard Hughes Medical Institute, explained in a statement.
A separate, parallel study, using the same dataset published in the journal Science Immunology, found similar evidence of immune amnesia. The unvaccinated children who came down with measles struggled to replace their B cells, which the body uses to attack pathogens.
Experts hailed the study, and stressed it highlights the importance of children being vaccinated, at a time where a vocal minority is hesitant of shots.
The studies come amid a worldwide measles outbreak. Before the measles vaccine was widely available, the virus killed millions. Between 1963 when a jab was developed and 2000, measles was declared eliminated from the U.S. But cases of the potentially deadly virus have spiked by almost 300 percent worldwide since 2018 due to a drop in children being vaccinated.
Elledge said: "We've found really strong evidence that the measles virus is actually destroying the immune system. The virus is much more deleterious than we realized, which means the vaccine is that much more valuable."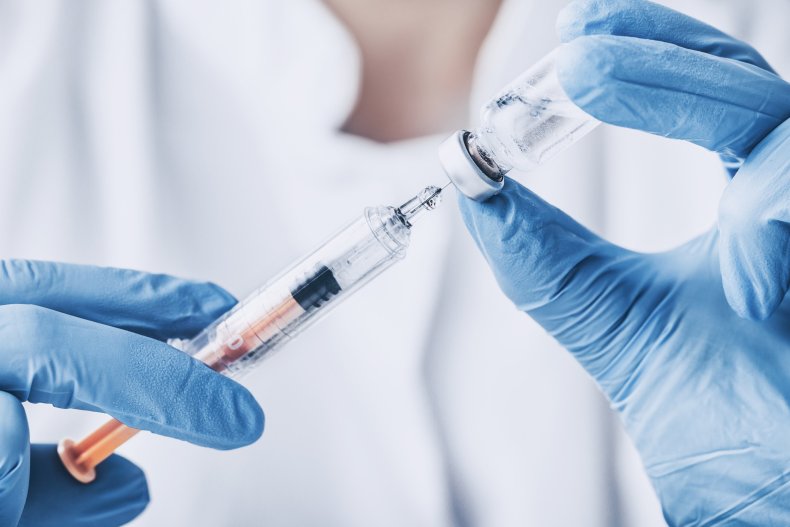 Study co-author Rik L. de Swart, assistant professor of viroscience at Erasmus University Medical Center in the Netherlands, told Newsweek: "Unfortunately the data demonstrate that by the time measles is diagnosed the damage is already done. Therefore, the studies re-emphasize the importance of prevention by vaccination."
Asked if the study is another reason for parents to get their kids vaccinated he said: "Absolutely. Measles vaccination is one of the easiest, safest and most impactful health interventions that we have available. We should make all attempts possible to achieve global measles control."
Bryan T Grenfell, professor of ecology and evolutionary biology and public affairs at Princeton University who did not work on the research, told Newsweek the research provides "further strong evidence for the highly immunosuppressive effects of measles infection and the power of measles vaccination to counter it."
He said the work "represents a powerful arc of interdisciplinary detective work, combining virology, immunology, population dynamics and innovative analysis of biological samples."
Professor William Moss, a specialist in epidemiology and immunology at Johns Hopkins Bloomberg School of Public Health who did not work on the study, told Newsweek: "We have known for a long time that measles virus suppresses the immune system and increases the risk of infection with other pathogens. However, this is the most detailed and comprehensive study of the impact of measles on pathogen-specific antibody responses.
"What it tells us that is new is that measles can have a profound effect on reducing both the diversity and abundance of pre-existing antibodies, potentially leading to increased susceptibility and consequently increased morbidity and mortality from other infectious diseases. Measles may have been a cause of many more child deaths than we have estimated," Moss said.
Moss said the work raises the possibility that some children with measles might need to be revaccinated against other childhood infections, but more research is needed first to confirm this.
He stressed: "These findings further highlight the importance of measles vaccination and the need to accelerate progress toward regional measles elimination.
"That measles vaccine, by preventing measles, can provide additional protection against other infectious diseases provides yet another reason for parents to have their children vaccinated," said Moss.