Paris Attacks Boost Support for Dutch Anti-Islam Populist Wilders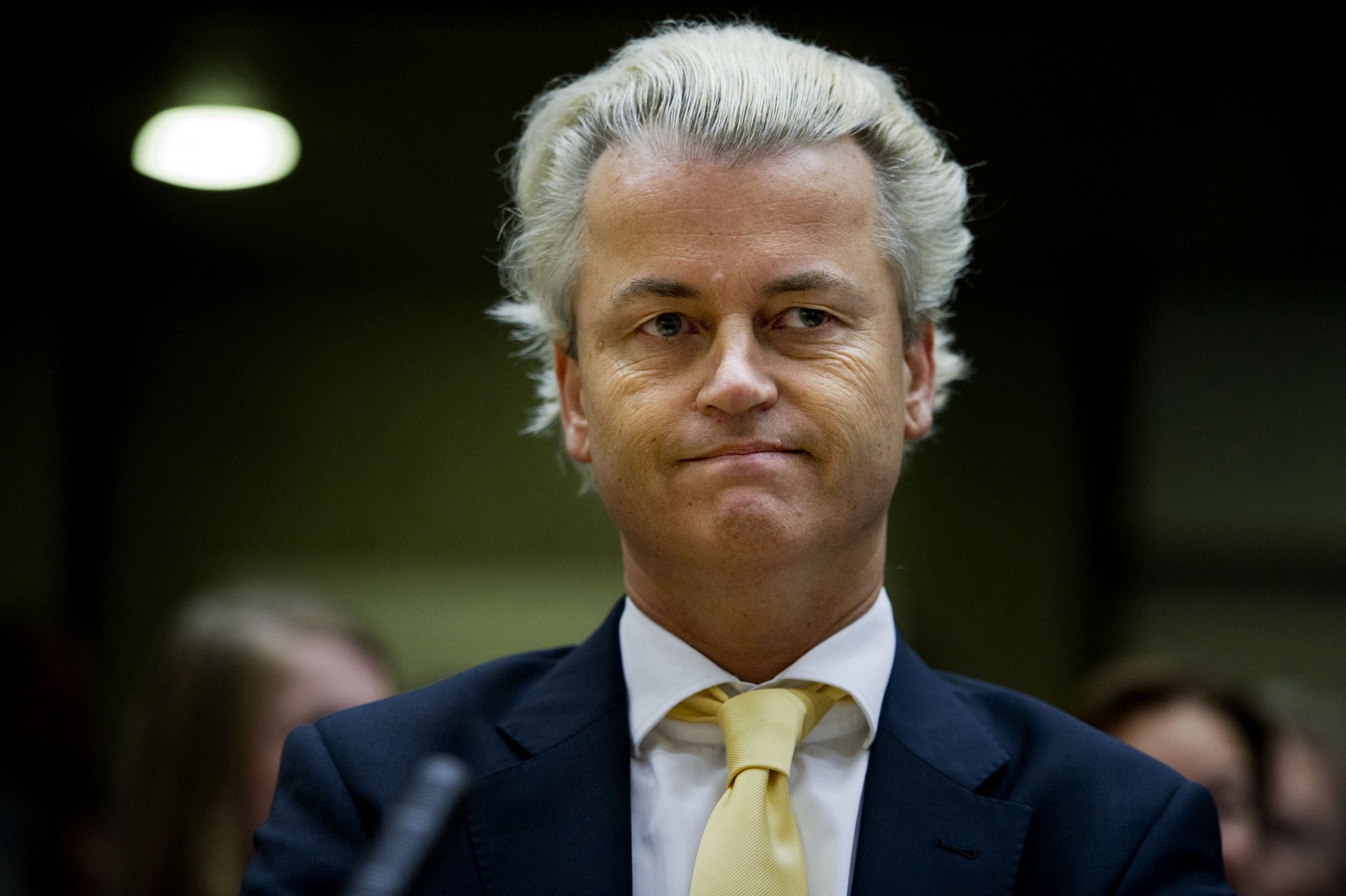 Support for the anti-Islamic Freedom Party of Dutch populist Geert Wilders has jumped to its highest level in more than a year after the Islamist militant attacks in Paris.
Wilders, known for his inflammatory rhetoric, said after the Paris bloodshed that the West was "at war" with Islam, drawing a rebuke from Dutch Prime Minister Mark Rutte on Sunday.
If elections were held now, his party would be the single largest in the Netherlands, with 31 seats in the 150-member parliament, more than twice as many as it won in the last elections, according to a Sunday poll.
The governing Liberal and Labour parties, damaged by persistent sluggish growth, would have just 28 seats between them, compared to the 79 they held after the 2012 elections.
The Freedom Party was polling 30 seats just prior to the Jan. 7-9 Paris attacks, in which 17 people including journalists and policemen were killed by three Islamist gunmen who were later shot dead by French special forces.
Wilders this week called in an interview for measures against Islam: "If we don't do anything, it will happen here," he was quoted by the newspaper Het Parool as saying.
But speaking to Dutch public television shortly before leaving to attend a peace rally in Paris, the Dutch prime minister distanced himself from Wilders's comments.
"I would never use the word 'war,'" he said. "We are in a struggle with extremists who are using a belief as an excuse for attacks."
More than 80 percent of respondents to the De Hond poll said people who left the Netherlands to wage jihad (holy war) in Syria should lose their Dutch citizenship and those returning from fighting in Syria or Iraq should face lengthy jail terms.
The attack on the French satirical newspaper Charlie Hebdo had particular resonance in the Netherlands. In 2004, Dutch filmmaker Theo van Gogh, known for making anti-Islam remarks that were designed to offend, was stabbed to death by an Islamic radical as he cycled down an Amsterdam street.
Wilders, who has described Islam as a "lie" and the prophet Muhammad as a "criminal", has lived in hiding and under 24-hour armed guard since van Gogh's murder.
He is currently facing prosecution over remarks he made at an election rally last year, when he appeared to call for "fewer Moroccans" in the city of The Hague, and later referred in a television interview to "Moroccan scum".