Paris Attacks: Germany Will Release Seven Suspects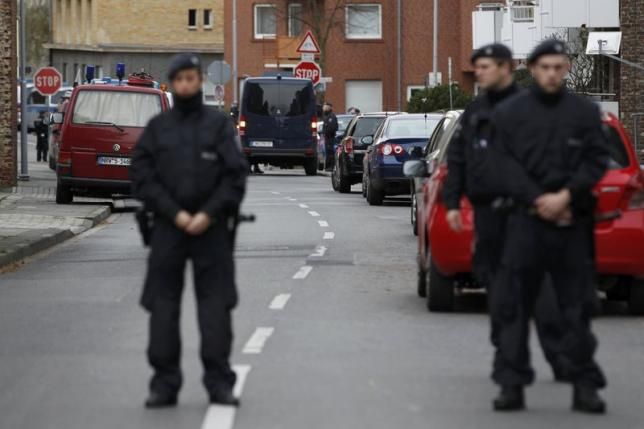 German police will release the seven people detained earlier on Tuesday over suspicion that they were linked to the attacks in Paris last week, a spokeswoman said.
"There is no reason that they continue to be detained," she said. "According to the investigation they are not the people we are looking for."
German Interior Minister Thomas de Maiziere said during a news conference the suspects arrested had no direct link to the suicide bombings and shooting attacks on restaurants, a music hall and a sports stadium in Paris on Friday night.
"There was evidence that this might have been a big fish," de Maiziere said. "The arrest was successful but the person doesn't seem to be the one we're looking for."
A manhunt is on in France and Belgium for one of the eight attackers involved in the attacks.
European search efforts are focusing on Belgian-born Frenchman Salah Abdeslam, 23, who investigators say escaped back to Belgium on Saturday after the attacks. Austria's interior ministry said earlier he had entered the country from Germany in early September, telling authorities he was on holiday..
Police in the western German city of Aachen arrested seven people, at least three of them foreign citizens, in an operation they said was linked to the attacks that killed 129 people.
The arrests were made in Alsdorf, a small town near Aachen close to Germany's border with Belgium and the Netherlands.
De Maiziere said it was still unclear whether one or more of the Paris attackers came to Europe with refugees. There was also no evidence that Islamic State was using the refugee route to smuggle in militants.
"We have plenty of evidence regarding such connections and are checking all of them individually," he said. "So far no evidence was confirmed. Nevertheless, there are still some open cases and we will investigate those thoroughly."
France and Russia both staged air strikes on Islamic State targets in northern Syria on Tuesday as Paris formally requested European Union assistance in its fight against the group responsible.