Paris Remains Defiant One Year After ISIS Attacks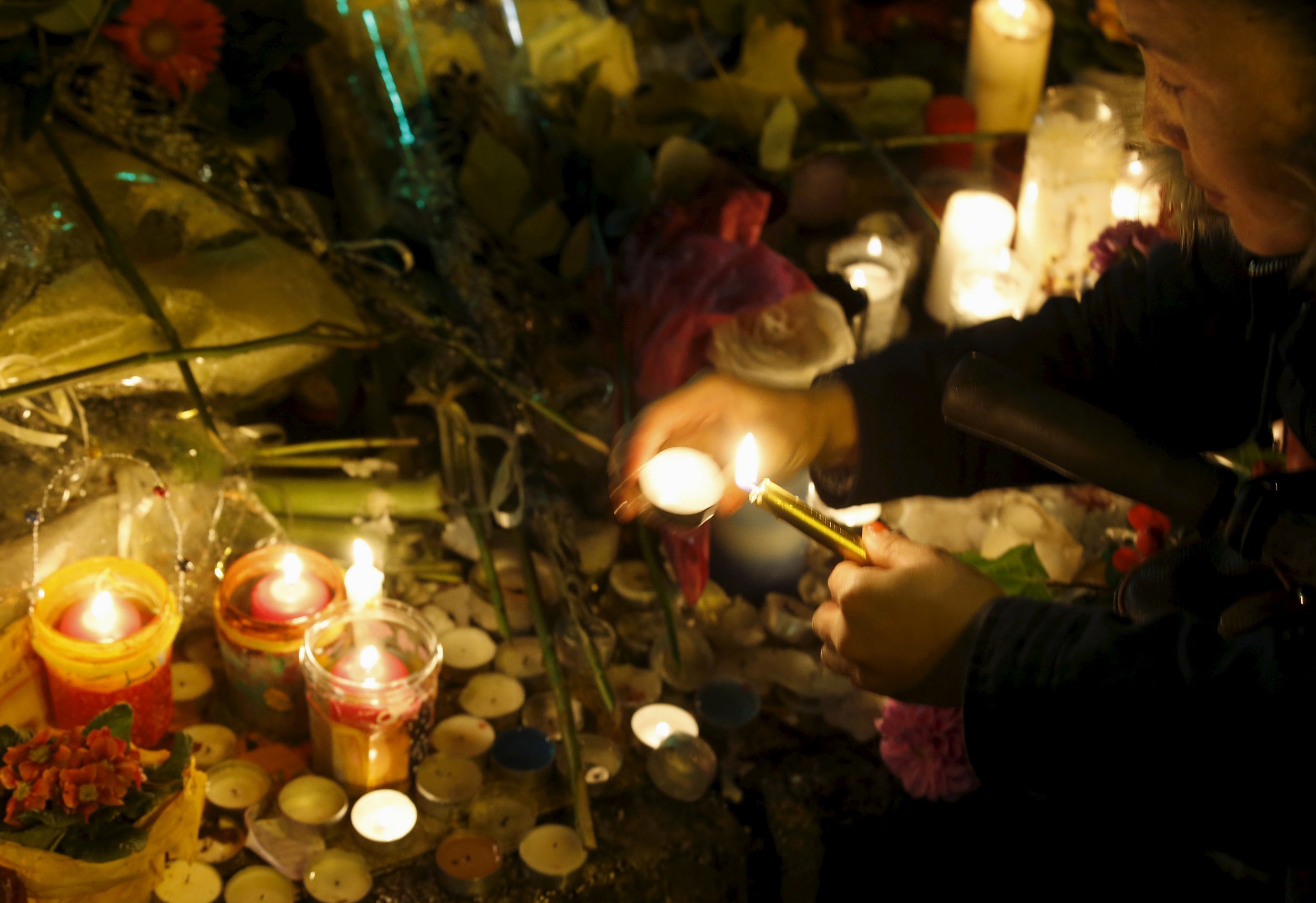 One year ago, terror gripped the French capital. Gunfire and bloodshed interrupted the usual chatter of a Friday night in Paris, as violent extremism tore its way through the city. The Islamic State militant group (ISIS) claimed responsibility for the series of coordinated attacks on November 13, which took aim at ordinary French people going to a concert, drinking with friends in bars, or watching a soccer match. The attackers took the lives of 130 people and wounded hundreds more.
It was France's darkest hour since World War II. President Francois Hollande called three days of national mourning, and declared a state of emergency. The wound was deep; the city was shaken. But Parisians were defiant; especially the young and the open-minded, who were anointed "Generation Bataclan" by French newspaper Liberation. "Tolerance was the target as much as France was," wrote the newspaper's editor Laurent Joffrin. "In this situation, the cardinal error would be to become intolerant ourselves."
On the first anniversary of the attacks, Paris remembers its fallen. On Saturday, the Bataclan concert hall reopened with a performance by Sting—the first show at the venue since 90 people were killed there. "We shall not forget them," he told the crowd in French, before holding a minute's silence on stage.
On Sunday, Hollande and the Mayor of Paris Anne Hidalgo are visiting the six sites targeted and unveiling plates with the names of the victims. Outside the city hall in Paris's 11th arrondissement—the district where most died—balloons will be released into the sky for each victim. A Twitter hashtag #1fenetre1bougie—one window, one candle—has prompted people to light candles by their windows, while thousands of lanterns will be floated on the Canal Saint Martin to pay tribute to the victims.
Parisians speaking to Newsweek say the city has changed in small but noticeable ways. Estelle Baert and Romain Fillon live in the French capital and own a hair salon in the 6th district. Although not directly affected by the events of November 13, the fear lingers, they say. Sometimes, during rush hour on the metro, they think to themselves: "Should an attack happen now, it would be a massacre."
Because of the state of emergency, security in shops, malls, train stations and on the streets is tighter, while public gatherings and demonstrations are still forbidden because of security concerns. (Prime Minister Manuel Valls told the BBC on Sunday that the measures are likely to remain in place to "protect our democracy.") Tourist arrivals were down 8.1 percent in the 10 months from January to October; on Friday Disneyland Paris posted record losses, in part attributed to reactions to the attacks, while visitors to the Louvre have dropped 20 percent.
Parisians remain more sensitive to the possibility of an attack; warier, looking over their shoulders or wondering about suspiciously large bags. And after attacks in Brussels and Nice earlier this year, it's not surprising that in mid-September, a poll showed that 97 percent of French people believed a terror threat was high.
A year on, some Parisians who were at the November attack sites but survived that night are still struggling to come to terms with the events. Maureen Roussel is among them. Two months after the attacks she co-founded Life for Paris, a victims' group. A year later, she told French newspaper Le Figaro that she was still struggling to make sense of the world, "without a lot of success. I'm not certain of anything anymore."
And others are still haunted by what they saw and heard that night, startled by sudden noises: the pop of a champagne bottle, a balloon, a slammed door. One victim told Le Figaro: "We still jump, but always at a lesser height than before."
Florent Resche-Rigon remembers what he calls "the ballet of sirens: ambulances, firemen, cops, all night long, it never stopped," from that night. (He was in an apartment not far from where 15 people were killed out front of the Petit Cambodge and Le Carillon.) Every time he hears a siren now, he thinks of November 13: "What happened now? What's going on?"
But Resche-Rignon says he will not let fear dictate his life. "I'll never stay in because of what happened that night," he says. That feeling is echoed around Paris. The demonstrations on the Place de la Republique—where protesters gathered in solidarity after the Charlie Hebdo attacks in early 2015—may have disappeared, but on the eve of the attacks' anniversary, Parisians and tourists displayed a quiet defiance, by going out as usual on a Saturday night. Each day, they live up to the city's ancient motto: Fluctuat nec mergitur —tossed, but not sunk.
Additional reporting by Naina Bajekal in Paris