Paris to Ban Cars in City Center to Improve Air Quality One Sunday Per Month
Paris has decided to ban all cars in its city center on the first Sunday of every month, in a bid to improve air quality and also grant pedestrians access to more public space.
The initiative will start on October 7 and is part of the "Paris Breathe" plan by the French capital's Mayor Anne Hidalgo, The Independent reported Wednesday. Other parts of the city have already rolled out the policy, but it will now be expanded to the more central 1st, 2nd, 3rd and 4th arrondissements.
Only those on foot, rollerblades, bikes or scooters will be allowed on the streets between 10 a.m. and 6 p.m. Exceptions will be made for public transportation, taxis and delivery vehicles to enter and leave the arrondissements via special access points. They will also face speed restrictions, topping out at 20 kilometers per hour (12.4 mph).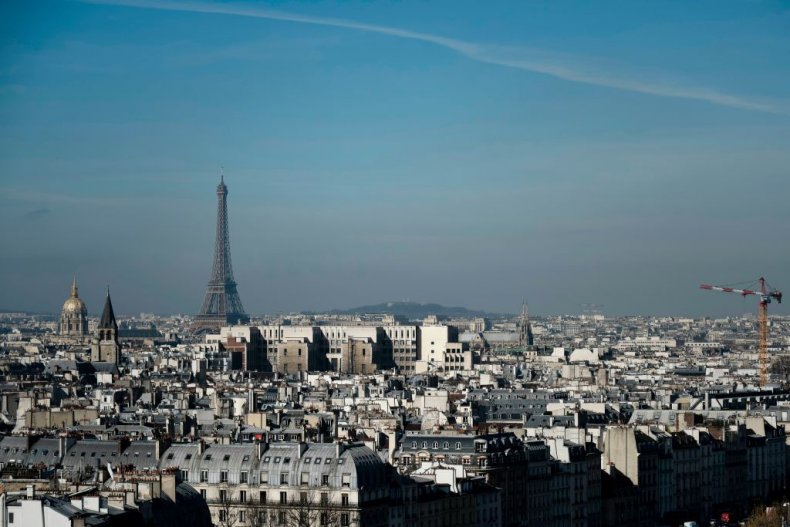 "This measure, eagerly awaited by the inhabitants, is the fruit of an important partnership between the prefecture of police, mayors of the district and neighborhood associations," Hidalgo said, according to the British newspaper.
Christophe Najdovski, deputy mayor, explained that most of the city's streets would be impacted by the policy. "Major roads such as Boulevard Sébastopol … will remain open to traffic."
Annually, Paris has celebrated a car-free day once per year. The most recent took place in mid-September. Brussels, the European Union's capital, also joined the French city in hosting a related event on the same day.
Hidalgo and her counterpart in Brussels, Philippe Close, issued a joint statement ahead of the event. They pointed to "the urgency of climate issues and the health impact of pollution," France 24 reported.
Under Hidalgo's leadership, Paris has been working to become a leader in environmental reforms. The socialist mayor announced in March that a study would be conducted to determine the feasibility of making city-wide public transportation free.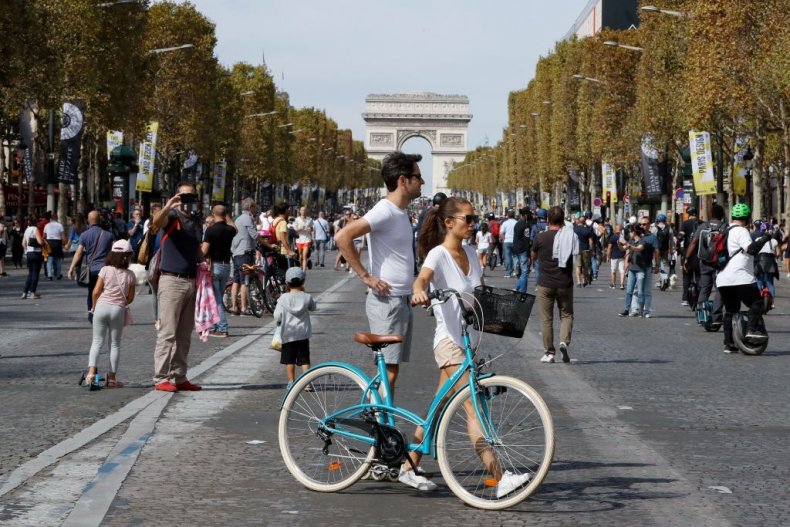 "To improve public transport we should not only make it more extensive, more regular and more comfortable, we must also rethink the fares system," she said in a statement at the time.
Even before Hidalgo's tenure, Paris has been working to reduce the number of cars on its streets. Vehicle use within the city has dipped by 45 percent since 1990, according to France 24.
Last year, Paris also announced that all diesel vehicles would be banned as of 2024, to protect air quality. It also offered individuals up to €6,000 ($6,909) in subsidies to trade in their diesel cars for cleaner models.