Paris Mayor: Black Feminist Festival Is Racist Against White People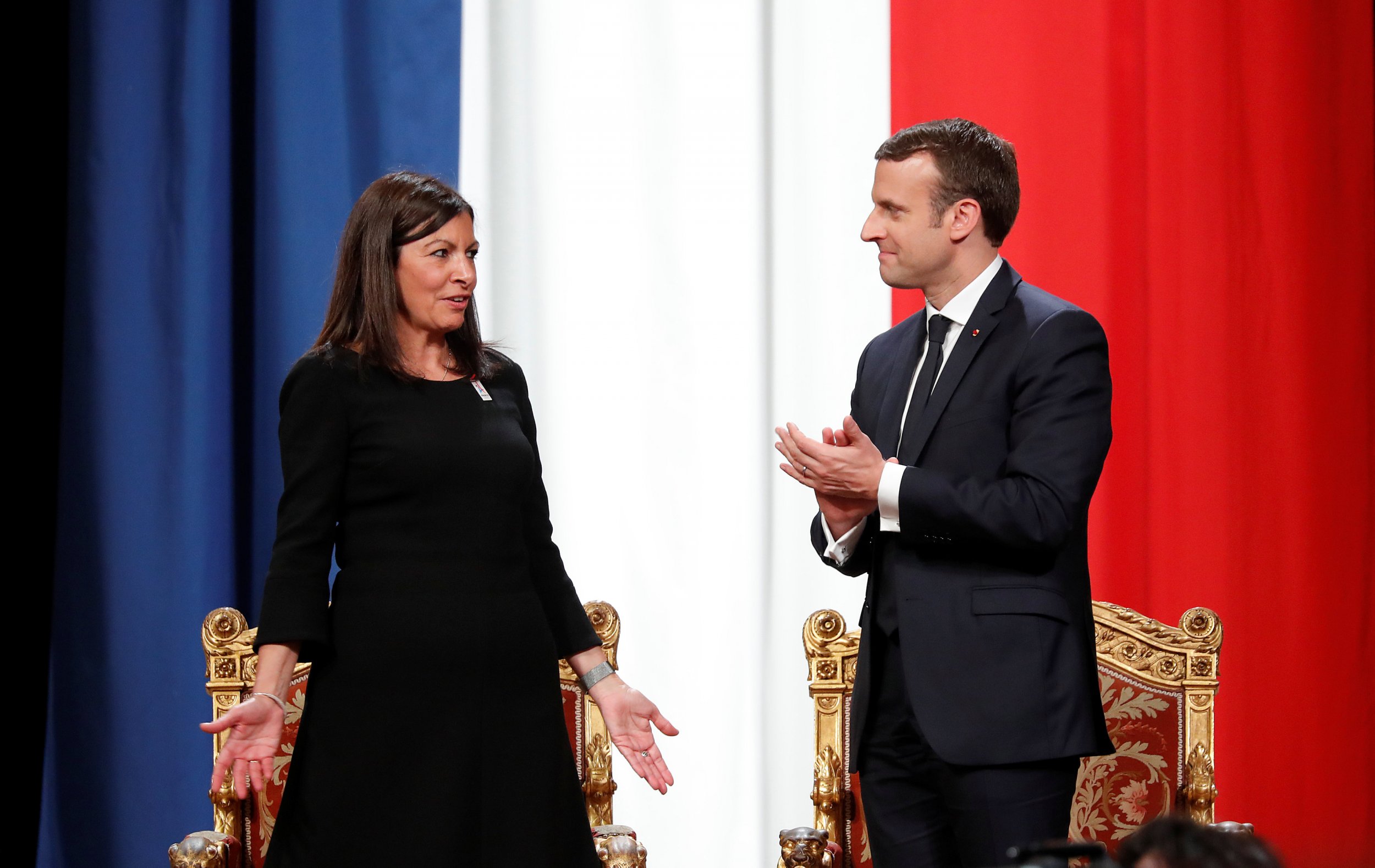 Anne Hidalgo, the Paris mayor, has caused a firestorm on social media after calling for a black feminist festival to be banned from the city because it is "prohibited to white people."
The festival, which is due to run from July 28 to 30, describes itself as "an event rooted in black feminism, activism, and on [a] European scale." Around 80 percent of spaces at the festival will be solely reserved for black women, while one space will be for "black people of all genders" and another will be an "open space to all races and genders." The aim of the festival, according to its Facebook page, is to "build long-term strategies and solidarities" for black women, as well as holding debates on postcolonial feminism and other topics.
Hidalgo said on Sunday that she firmly condemned the festival and reserves the right "to prosecute the organizers for discrimination." Her remarks came days after Wallerand de Saint-Just, the regional head of Marine Le Pen's National Front party, asked Hidalgo on Twitter why the city was planning an event "promoting a concept that is blatantly racist."
La Générale, the site where the event will be hosted, released a statement with Mwasi, the group organizing the festival, claiming that they were the "target of a disinformation campaign and of 'fake news' orchestrated by the foulest far right."
"We are saddened to see certain anti-racist associations letting themselves be manipulated like this," read a statement released on Sunday. Other organizations condemned Hidalgo's remarks, including SOS Racisme, which called it "a mistake, even an abomination, because it wallows in ethnic separation."
On Monday, Hidalgo tweeted that she has reached an understanding with the organizers of the festival. Nyansapo Festival will be "open to all" and mixed workshops will be held in private elsewhere.
Mwasi, the group organizing the festival, released a statement on Monday about Hidalgo's most recent remarks. Organizers maintain that the festival was always mixed. The statement goes on to say that Hidalgo's comments played into the hands and "obsessions" of the extreme right in France, and goes onto say that the "controversy" could have been avoided if she looked at the festival website. Mwasi says festival organizers have endured "days of defamation, insults, [and] pressures."