Viral Facebook Racism Accusations Against Bakery Inspired Destructive Vandals, Employees Say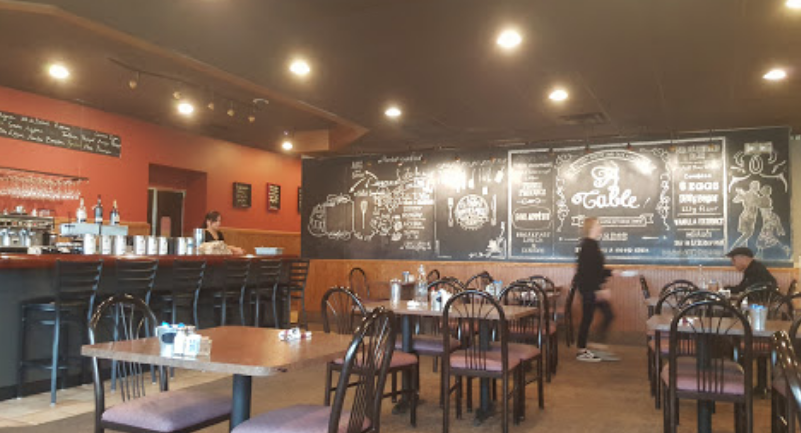 A brief argument over the seating of two homeless men at an Alaska café boiled over into viral social media threats and accusations of racism before vandals ultimately broke in and destroyed the Anchorage, Alaska restaurant.
Vandals bleached carpets, destroyed the kitchen and attempted to rupture the gas line to start a fire at The Paris Bakery & Café Sunday morning, employee Michael Patterson said in a Facebook post expressing his shock. Patterson, who said he's the son of the owners, described how a seemingly friendly "miscommunication" about seating two homeless people turned into a viral narrative the bakery discriminates against Native Alaskans.
Patterson said he is most concerned that the social media threats turned into a real danger that could have killed either he or his brother -- both African-American veterans of the wars in Iraq and Afghanistan.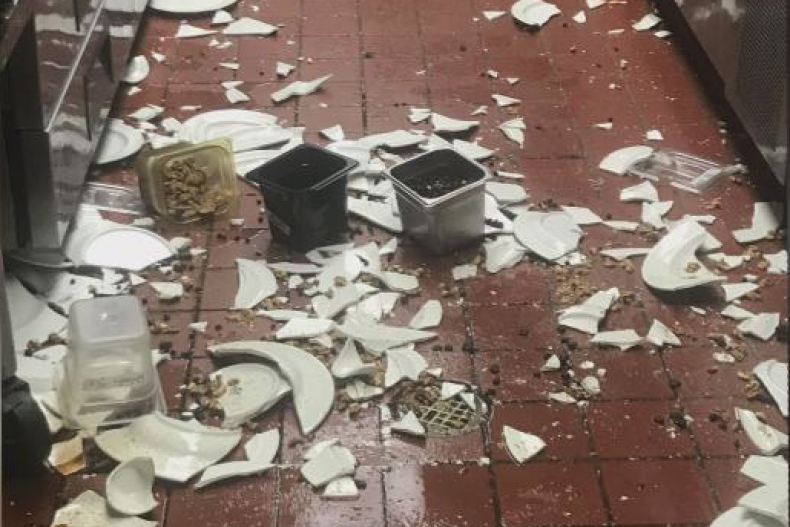 Michael Patterson's Monday Facebook post described how the tens of thousands of dollars of damages were directly tied to vitriolic accusations of racism snowballing on social media. "We had a woman come in and she wanted to buy meals for two individuals who appeared to be homeless," Patterson told KTUU-TV in Anchorage. "The hostess said that would be fine, but they would have to take the meals to go. And the woman took that in an offensive kind of way."
Patterson said the brief discussion escalated until the hostess made a comment he perceived as "insensitive" but not racially motivated in any way. Patterson noted that the woman involved in the spat left vowing to do something about the perceived injustice -- and it appears she did just that.
Patterson said there was an incident Saturday evening in what may have been an attempt at vandalism before the destructive attack on the cafe Sunday morning. He told KTUU-TV the barrage of Facebook threats only increased as "people started sharing [the racist accusations] more and more and more...All they saw was that 'Paris Cafe and Bakery discriminates against Alaska Natives."
"People just yelling at us and calling us racist, and like we were discriminatory against Alaska Native peoples," he added, blaming the people who posted the viral Facebook commentary claiming the restaurant is a racist establishment.
"And it happened because hundreds of people on Facebook posted something without interrogating it, or investigating what actually happened," Patterson said. "And the people who originally posted it, they are ultimately responsible for that chain of events."
Anchorage police said there is still an ongoing investigation into the vandalism at the cafe Sunday. Patterson described his side of the incident in a Monday Facebook post:
"My parents own Paris Cafe and Bakery. I work there as one of the waiters. Two days ago an employee and a customer got into a disagreement about seating two people who are homeless. Eventually this disagreement started to spread on FB. Since then we have received a ton of phone calls of people calling us racist against AK Native peoples.

Ironically most of the conversations I had with people were positive and full of understanding. A huge miscommunication which could have easily been cleared up through dialogue escalated. Last night we had a break in at the cafe. We were robbed, bleach was put on our carpets, our wine stolen or destroyed, our kitchen destroyed. Whoever did this also broke a natural gas pipe in the hopes that whoever opened in the morning would spark a fire (which would have been myself or my brother, we're both African-American and Iraq and Afghan War Vets) We're also neighbors with the YWCA and the Gay & Lesbian Community Center which if the cafe would have caught on fire its a pretty good chance those establishments would have as well.

I understand why people are upset because racism against AK natives is real and it happens everyday but the cafe does not engage in discrimination. Most of the staff are people of color, a large amount of our customers are AK native and a good amount of our customer are homeless. We give out food all the time or let folks drink coffee who are trying to get out off the street.

We also have to deal with folks who are experiencing mental health crisis (on a regular basis) and a few act out violently toward us and other customers. We have to the right to feel safe where we work.

To whoever did this I hope you get caught. If you were trying to avenge some sort grievance all you did was potentially kill someone, or burn down a business and organizations that serve the community.

To the people who called to harass us and spread disinformation about the cafe without even bothering to ask us what happened. You also are responsible."