What Is the Paris Climate Agreement? Trump Reportedly Decides to Pull the U.S. Out of Landmark Accord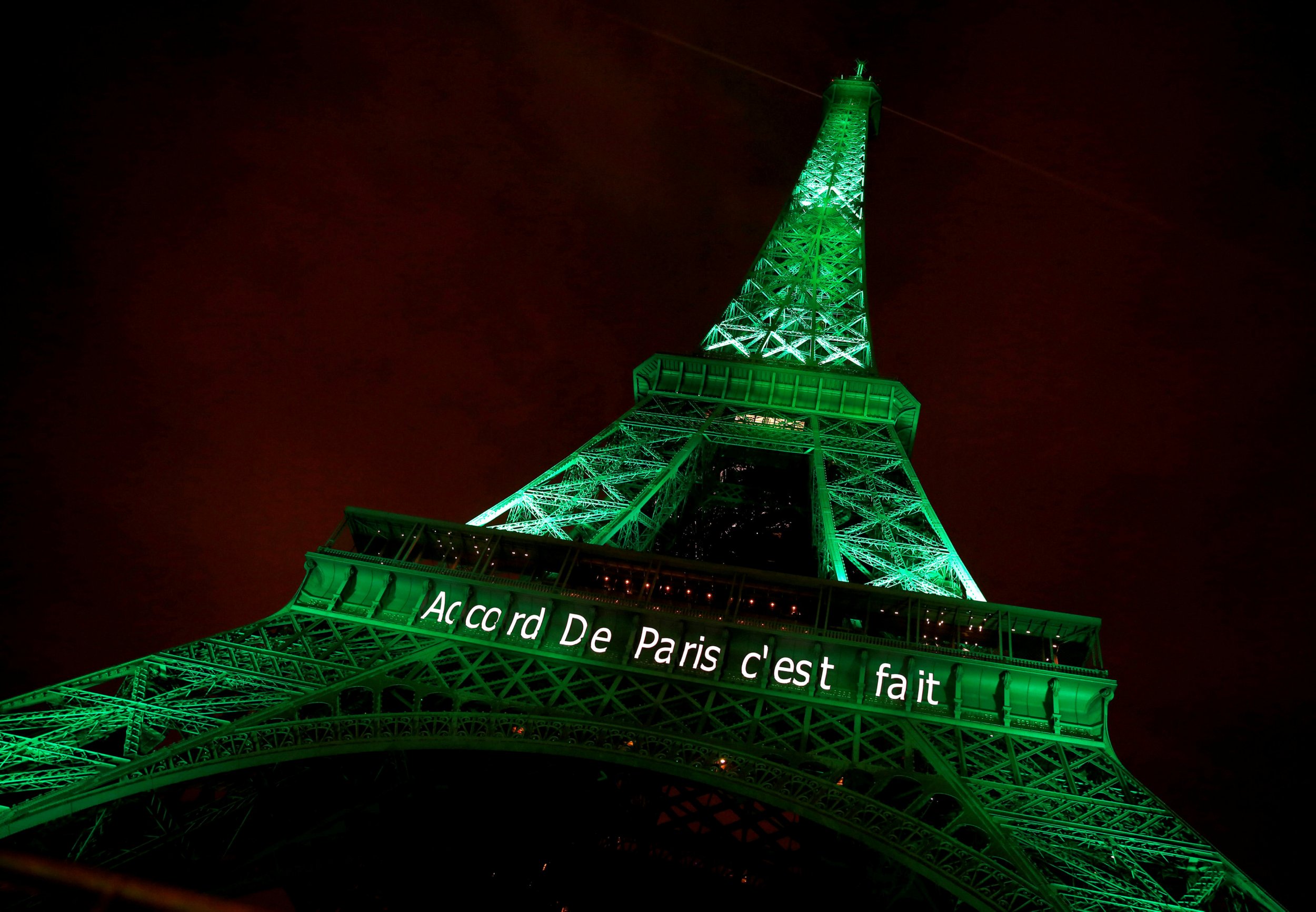 President Donald Trump has decided to withdraw the United States from the Paris climate agreement, according to a report Wednesday from Axios.
Trump has been weighing the decision for some time but has long signaled a preference for backing out of the landmark accord. During his campaign, he said he would exit the deal in order to support the American oil and coal industries. The president on Tuesday tweeted that he would announce his decision within the next few days.
Related: Trump and climate change: U.N. warns president pulling out of Paris agreement could leave U.S. behind
If the U.S. does pull out, it will join Nicaragua and Syria as the only two countries not committed to the deal, which was signed by 195 countries in 2015.
What Is the Paris Climate Agreement?
The deal was built on the United Nations Framework Convention on Climate Change and brought almost every country in the world into a commitment to meet set goals on global warming. It aims to prevent the global temperature from rising to more than 1.5 degrees Celsius above preindustrial levels this century.
The pact was set to go into effect in 2020, with the U.S. committed, under former President Barack Obama, to reducing its greenhouse gas emissions by 26 percent to 28 percent from 2005 levels by 2025. Obama last year called the deal a "turning point" in the fight against climate change" and said it would "delay or avoid the worst consequences of climate change."
Why Is the U.S. So Important to the Deal?
The U.S. is the second-biggest carbon dioxide emitter behind China, emitting 15 percent of all carbon dioxide globally. Chinese President Xi Jinping in January called the Paris agreement a "hard-won achievement" that "all signatories should stick to."
Estimates from think tanks and universities have put the cost of U.S. withdrawal at up to 3 billion tons of extra carbon dioxide in the atmosphere every year, which could raise the global temperature by 0.1 degrees Celsius to 0.3 degrees Celsius by the end of this century. If the U.S. pulls out, there are fears that other countries will also relax their commitments.
How Can the U.S. Pull Out?
While Trump reportedly has decided to pull out, he has not yet made his mind up exactly how to do so, according to Axios. He could choose a full, formal withdrawal, which could take up to three years, or just exit the U.N. treaty that acts as the basis for the accord, which would be much quicker and more extreme.