Paris Cuts Traffic By Half in Bid to Tackle Air Pollution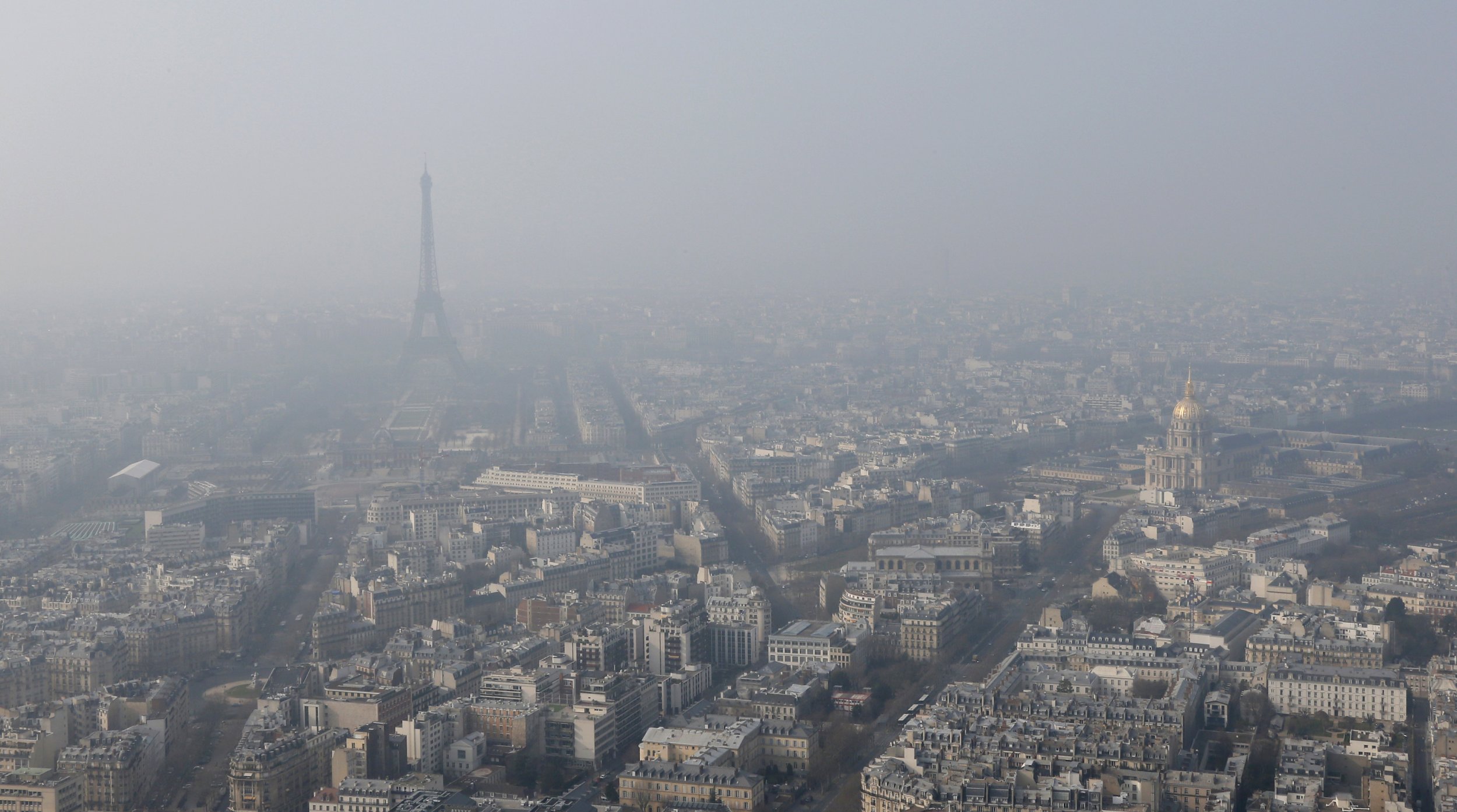 Public transport was free and traffic was cut in half today as Paris sought to cut its dangerously high levels of air pollution which left the Eiffel Tower shrouded in smog last week.
The city authorities imposed measures which banned vehicles with even-numbered registration plates from driving. Around 750 police officers were stationed at more than 150 checkpoints in and around the city, handing out €22 fines to drivers who breached the restrictions.
Only cars carrying more than three people or whose licence plate ended in an odd number were allowed on the roads, and traffic was restricted to 20kph (12mph) in the French capital. Commercial, electric and hybrid vehicles were also exempt.
The ban was forecast to extend to cars ending with an odd number plate tomorrow, but the plan was shelved after improvements in air quality following the emergency measures.
The Local reported that police made almost 8,000 stops and handed out 2,803 fines between 5:30am and 11:30am, generating a potential €61,666. Police also confiscated 31 vehicles, but emphasised that 90% of vehicles on the road were allowed.
Last Wednesday, AP reported that France briefly had the world's dirtiest air according to air quality monitor Plume Labs, displacing usual top-spot holder Shanghai.
The French government carried out a similar measure this time last year, when around 4,000 police fines were handed out to drivers illegally using their vehicles after restrictions were imposed.
Paris mayor Anne Hidalgo tweeted this morning that the measures had seen traffic cut by 40%.
The ban was introduced after the number of pollution particulates exceeded safe levels for five consecutive days.
Paris has high levels of PM10, or pollutant particles with a diameter of less than 10 microns, which are created by vehicles, heating and heavy industry and have been linked to an increased risk of lung cancer. This evening, Paris levels of particulate matter had dropped to the global average level, according to government monitors Airparif.
The high levels of pollution last week left the city's most famous landmark, the Eiffel Tower, obscured by a thick smog.
In January, Hidalgo also suggested a ban on the worst-polluting lorries and coaches from the city centre, saying she was not prepared to negotiate on the health of Parisiens. Paris is set to host a major UN conference on climate change and the environment later this year.