Paris Explosion Kills Three, Injures 47, As Suspected Gas Leak Rips Boulangerie Apart
Three people were killed after a suspected gas leak caused a huge explosion in a bakery in French capital Paris.
Around 200 firefighters battled the flames that tore through buildings on Rue de Trevise after the explosion, and evacuated residents and victims, Interior Minister Christophe Castaner told reporters at the scene, reported the AFP news agency.
Firefighters had been called to the scene with reports of a gas leak when the explosion occured and the fire broke out.
The blast occurred at 9 am local time, and killed two firefighters, said French officials.
In a tweet Saturday afternoon, Spain's foreign ministry announced that a Spanish citizen has also been killed in the blast.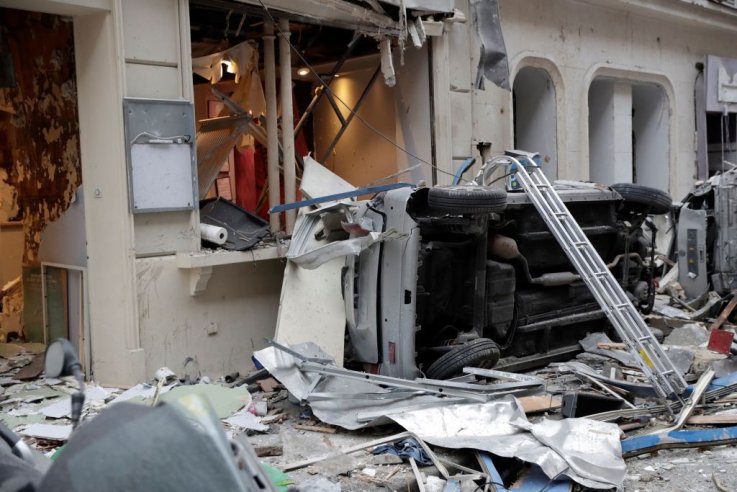 Forty seven people were injured in the blast, ten of them seriously, added officials.
Castaner said that firefighters were in the building when the blast occurred, and people were on the street outside.
The blast ocurred near the Paris Opera in a central Parisian district popular with tourists, and according to reports caused shockwaves felt as far as four blocks away.
"I was sleeping and woke up by the blast wave," Claire Sallavuard, who lives on the Rue de Trevise, told AFP.
"All the windows in the apartment exploded, doors were blown off their hinges, I had to walk on the door to leave the room, all the kids were panicking, they couldn't get out of their room," she said.
David Bangura, 38, described the aftermath of the blast to the Reuters news agency.
"There was broken glass everywhere, storefronts were blown out and windows were shattered up to the third and fourth floors," he said.
He said a woman was crying for help from the first floor of a building: "Help us, help us, we have a child".