How Paris Fashion Week Reacted to Kim Kardashian Being Robbed at Gunpoint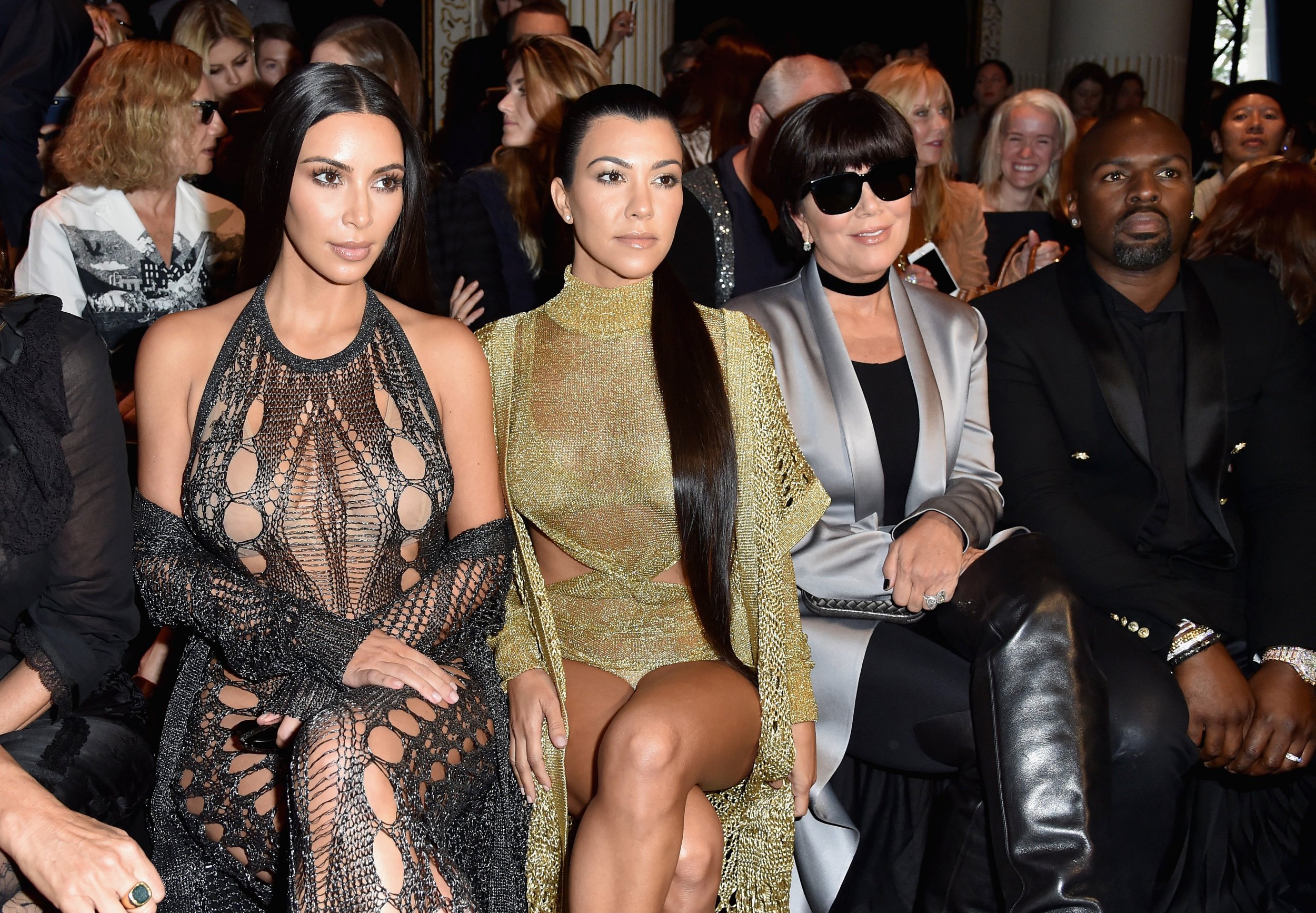 The news that Kim Kardashian was held at gunpoint and robbed of an estimated $10 million worth of jewelry in Paris early Monday morning while in town for Fashion Week has undoubtedly taken some of the attention away from the runway shows in the final days of the week-long festivities that conclude Wednesday.
Surprisingly, as details of the ordeal, which occurred at a luxury private residence in the center of the city, began emerging, The Hollywood Reporter noted an air of cynicism about the events at various shows on Monday. "Where did they get a gun? Sounds fake," the trade reports hearing one person say.
"I'd say people think the story is startling and bizarre, but I wouldn't say people are ready to call her a liar," countered a fashion journalist currently in Paris while speaking to Newsweek Tuesday.
Kardashian is now back in the U.S., having fled Paris on Monday afternoon, but the fashion industry accumulated in France remains skeptical about the circumstances of the robbery. Some have pointed the finger at the reality television star's inclination to document her everyday movements on Instagram and Snapchat.
"I think when you are on social media all day, every day, talking [about] or showing what you have, one must take full responsibility for their actions," a U.S. stylist in town for Paris Fashion Week pointedly told Newsweek .
For some, Kardashian's abrupt exit from the "frow"—that is "front row" to us mere mortals—is a welcome relief. Her attendance at fashion shows, and the paparazzi circus that follows, has exhausted some who are there to work. "There were guys coming up and taking photos of her and people taking pictures of her. It felt really kind of exposed," one newspaper editor is quoted by The Hollywood Reporter as saying at Sunday's Givenchy show, the last event Kardashian would attend before the robbery.
Other industry experts say her influence on the fashion industry has raised some eyebrows, too.
"I think fashion has a love-hate relationship with her. No big deal when she shows up at, say Balenciaga. It's another story at Balmain, where she has influenced the designer—and not necessarily for the better, at least aesthetically speaking," one fashion journalist tells Newsweek . "And, well, no one has patience when shows are held up as designers await her arrival."
Incidentally, the raid on Kardashian's private apartment complex comes amid what many Newsweek has spoken to say is the most efficient Paris Fashion Week yet in terms of security.
One person in attendance said "security has definitely been tighter this season," and the French federation of fashion—which runs the week-long event—did not publicize locations of runway shows online or in a printed directory as they have done previously.
"At Chanel, they actually requested and checked identification," the insider told Newsweek. "The security slowed things down but I did not hear a single person complain and plenty of people said they were happy to see the increased security."