Paris Flooding Photos: Seine River Reaches Peak as Floodwater Infiltrates City and Suburbs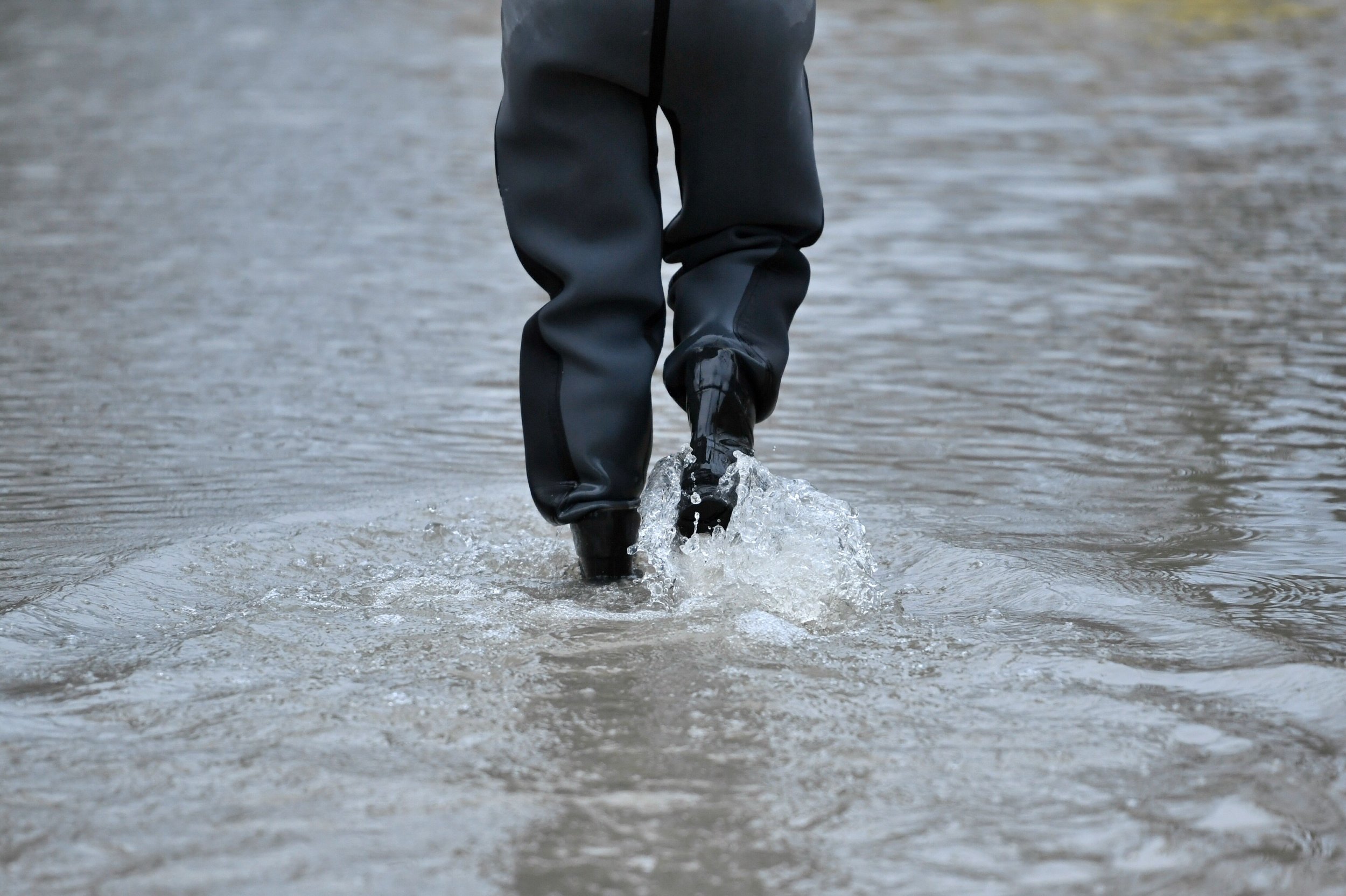 The flooded Seine River in Paris reached a peak on Monday as it rose to about 19.2 feet, submerging the French city in water and forcing about 1,500 people to evacuate.
The river is expected to recede on Tuesday, but the weather forecast for Monday predicted continued rain, according to The Local. An incredible picture taken Sunday showed an outdoor café whose table and chair legs were underwater.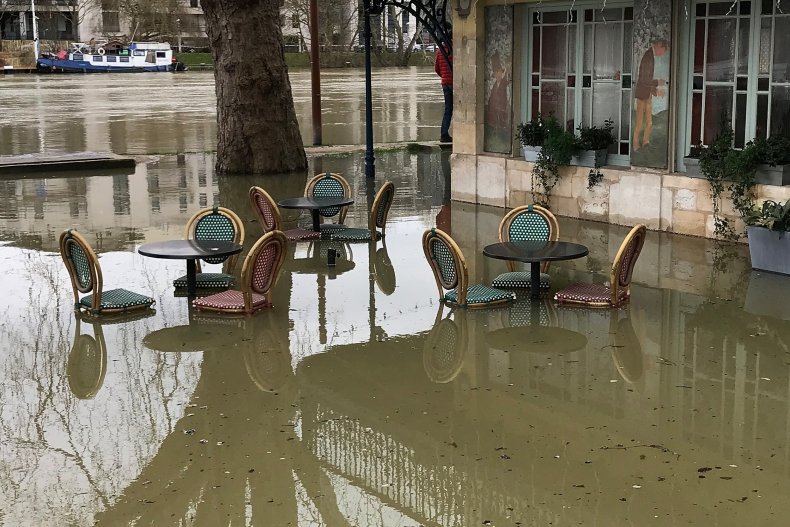 "It's been a gradual rise, so you can't really call it a 'peak'—we prefer to say it has plateaued," Rachel Puechberty, a spokesperson for the Vigicrues flooding agency, told Agence France-Presse (AFP) on Monday. In addition to the evacuations, about 1,900 homes in the area lost power after a week of unusually heavy rain.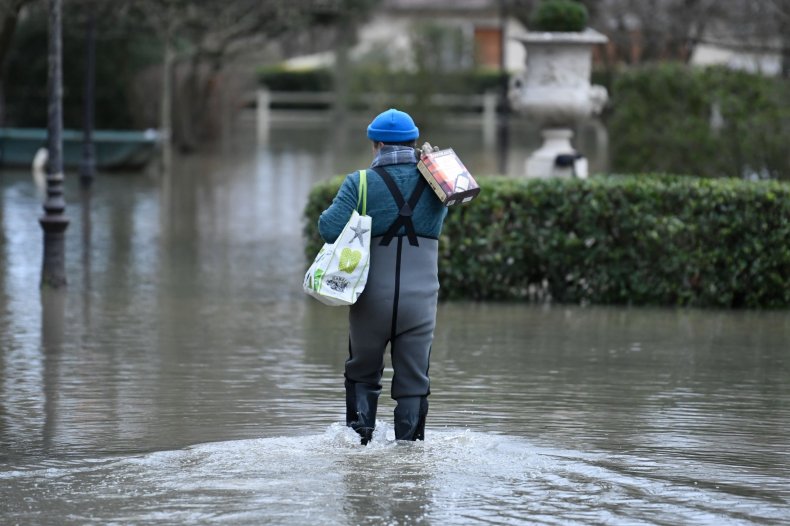 One image showed a resident in galoshes carrying wine and groceries through floodwater in a suburb west of Paris on Monday. Another resident, Serge Matikhin, said "everyone is getting around by boat."
Jerome Goellner, regional head of environmental services, told AFP that it would take weeks for water levels to return to normal.
As the banks of the Seine continued to rise, water threatened major Paris tourist attractions including the Notre-Dame Cathedral and the Louvre museum. The latter was placed on alert last week, and its Islamic Arts department was closed to visitors until Monday.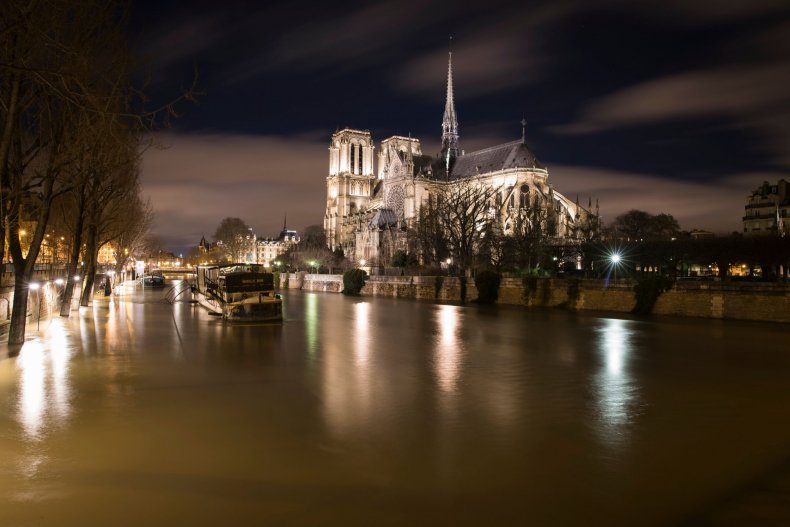 Some scientists and experts opined that global climate change would likely lead to similar future flooding in the area.
"Because of climate change, we can expect floods in the Seine basin to be at least as frequent as they are right now," Florence Habets, a senior researcher at France's National Centre for Scientific Research, told The New York Times. "No matter what we say, the more we reduce our greenhouse-gas emissions, the more we reduce our impact on droughts and floods."