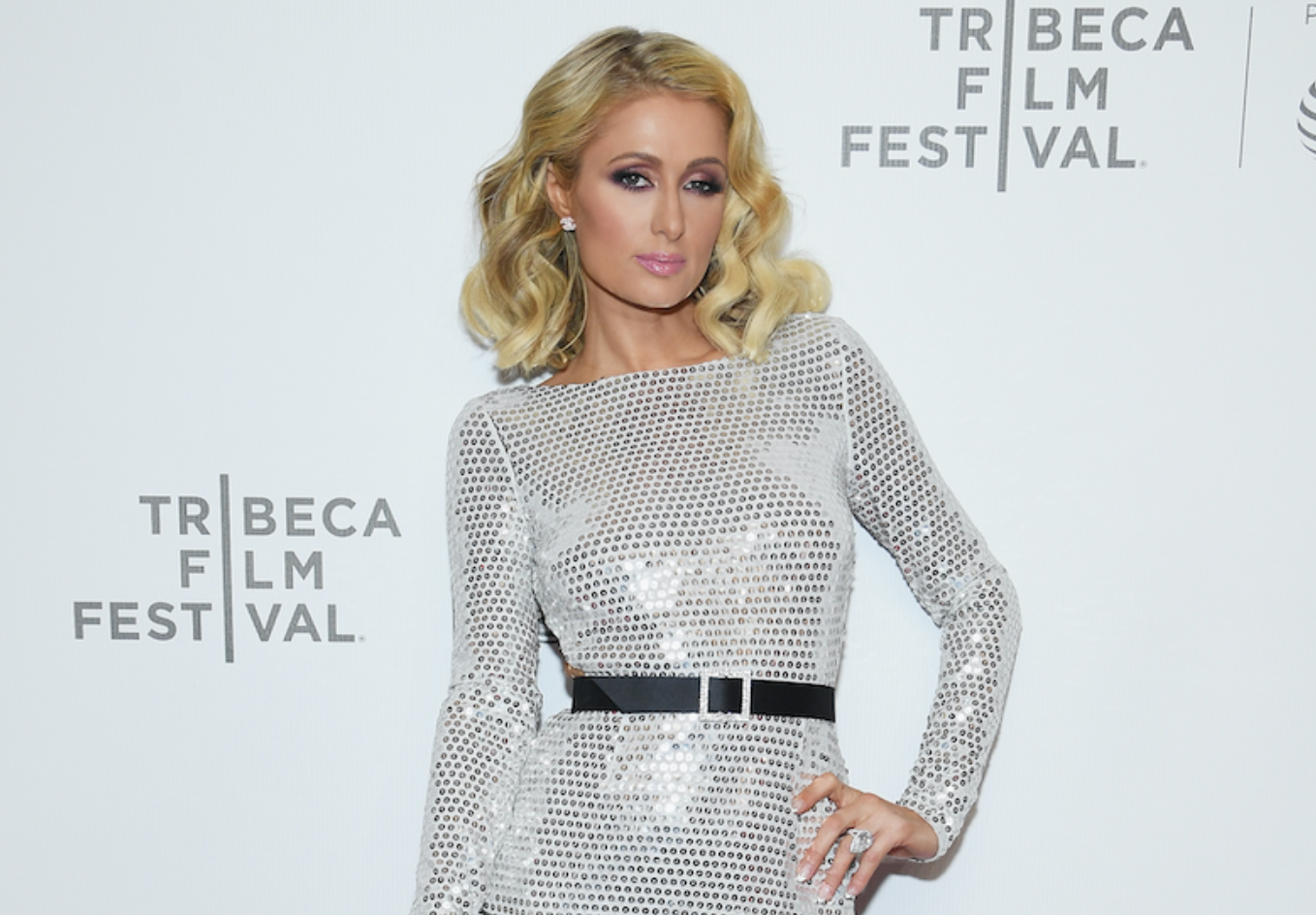 Paris Hilton, who has been rebranding herself from former reality television queen to businesswoman, reignited her feud with frenemy Lindsay Lohan on August 2 when she broke her silence on the actress's upcoming MTV reality show.
Hilton was approached by TMZ while she was with her fiancé, Chris Zylka, at Los Angeles International Airport on Thursday. The gossip outlet asked Hilton whether she'd watch Lohan's upcoming show, Lohan Beach Club, when it airs in 2019. Hilton, who came to fame on reality television, shook her head no before saying, "We're a little too busy." She said she and Zylka had "better things" to do with their time and called herself "the OG" of reality television.
When TMZ asked whether Hilton had any advice to offer Lohan, Zylka simply suggested that Lohan should "stop." Hilton added that "if somebody messes with my family, I don't forgive."
The pair declined to answer when asked whether they had any comment on allegations that Lohan's father, Michael Lohan, had been assaulted by his wife.
Hilton and Lohan's feud first erupted in 2006 and has shown signs of re-emerging. On July 17 of this year, Hilton called Lohan a "pathological liar" on Instagram, an apparent reference to an earlier incident in which Lohan accused Hilton of attacking her.
Lohan later withdrew the accusation, saying, "Paris never hit me. She's my friend. She's a nice person. Please leave us alone—we're friends." Lohan later retracted her apology and referred to Hilton as the "C-word."
On July 28, asked about the Instagram comment on E! News, Hilton said she was "just saying a fact." But she did congratulate Lohan on her new reality series, saying, "Good luck to her. I wish her the best."
Lohan Beach Club, a docuseries, will star and be executive-produced by Lohan. The show will feature her growing her business empire as she runs a beach club in Greece. The 32-year-old has been managing the club since the beginning of summer.
"Lohan Beach Club (WT) offers viewers VIP access to one of the most exclusive destinations in the world, and a behind-the-scenes look at how a young, successful entrepreneur runs her empire," said Nina L. Diaz, president, programming and development for MTV, in a statement via Deadline. "We are thrilled to have such a passionate and creative partner in Lindsay to help explore this intriguing culture, all through the eyes of her brand."