Paris Hilton Reveals Plans for a Three-Day Wedding With 10 Outfit Changes
Paris Hilton has revealed her wedding will be quite a lavish affair when she ties the knot with her fiancé Carter Reum.
Entrepreneur Reum proposed to celebrity DJ and businesswoman Hilton in February, in the days between their 40th birthdays—and they've since been consumed with wedding planning.
During an appearance on The Tonight Show Starring Jimmy Fallon on Tuesday, Hilton revealed that she plans to make her trip down the aisle an occasion to remember.
"We are planning everything. It's very stressful," said Hilton, before titular host Jimmy Fallon enquired if she had already picked out a dress for the nuptials.
"Yes, that's basically the only thing that's done," Hilton responded with a laugh, before adding. "It's a lot, but I'm not a bridezilla at all."
After Fallon asked if she planned to serve as the DJ at her own wedding, Hilton revealed much bigger plans, as she said: "I'll definitely get a DJ, because it's too much. We'll have a band as well. It's gonna be a three-day affair, so we have a lot happening."
Hilton then added that throughout the course of the celebration she would be wearing "lots of dresses, probably 10—I love outfit changes."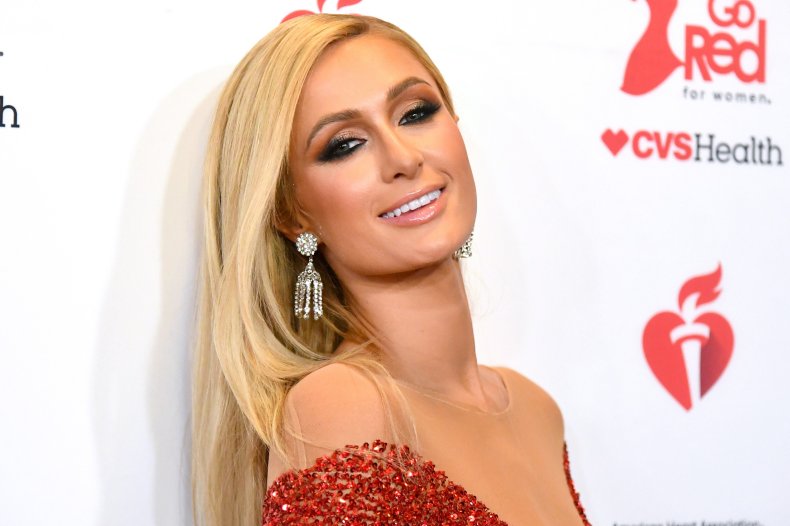 She added that Reum, with whom she has been in a romantic relationship for two years, will likely not be following suit, as he's "not as high maintenance as I am."
Adding to the pressure of the wedding, Hilton and Reum are documenting their plans and big day for a Peacock series called Paris In Love.
Explaining her decision to televise the occasion, Hilton told Fallon: "I just feel like for my documentary, This Is Paris, it ended in a way that was amazing. But I just feel like I wanted my fans to see that I found my Prince Charming and my happy, fairy tale ending."
In an interview with Entertainment Tonight in June, Hilton said of Reum: "I've never been with someone who loves and supports me so much, and lifts me up, and isn't intimidated. [He] is just my best friend and my prince charming all rolled into one."
She also revealed that one of her beloved pets will take on a role in the wedding, as she said: "You know, I'm not your traditional bride. There has to be my little Chihuahua, Diamond Baby."
Reum, who knew Hilton for 15 years before the couple started dating, got down on one knee to pop the big question as they vacationed on a private island.
Sharing the news with People days later, Hilton said: "This past year with COVID has accelerated so many things. As someone who traveled constantly, I had a chance to stay home and reevaluate what was important to me. My relationship and the time I spent with Carter was a gift. I'm excited for our next chapter."
Reum added at the time: "I have gotten the unique opportunity to get to know the real Paris on a daily basis just the two of us during these past 15 months and I couldn't be more excited and lucky to have her as my future wife and partner.
"She shines with her kindness, work ethic, authenticity and her voice in making the world a better place and she will do the same as a future mother and wife."