Paris Hilton Says She's 'Obviously' a Self-made Billionaire Amid Kylie Jenner's 'Forbes' Controversy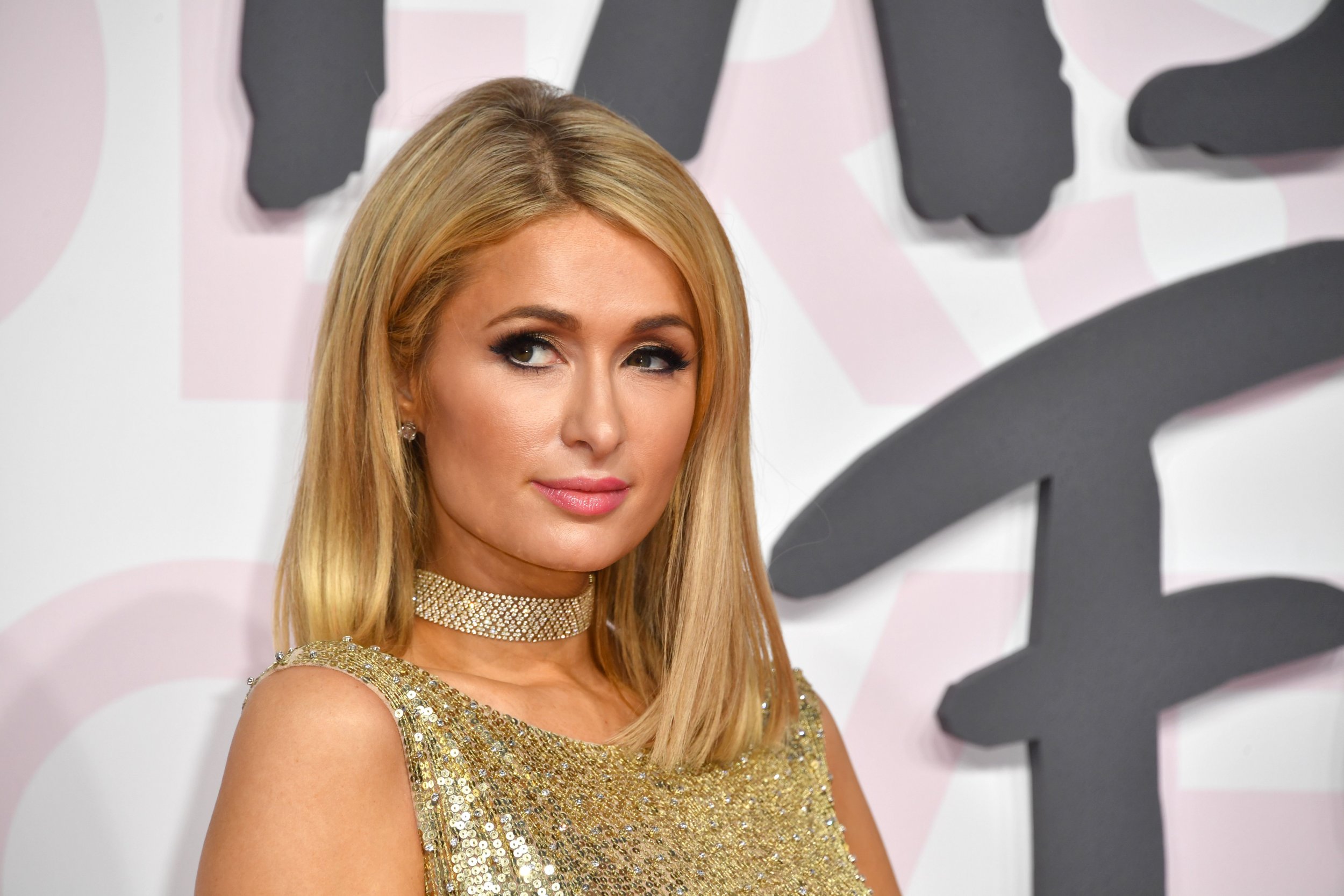 Reality personality Paris Hilton suggested that she, too, is self-made like Keeping Up With the Kardashian star and entrepreneur Kylie Jenner.
Forbes revealed Jenner, 20, as its cover star Wednesday on an issue titled "America's Women Billionaires." The publication claimed Jenner, whose beauty empire has boosted her net worth to $900 million, is slated to be "the youngest self-made billionaire." Dictionary.com begged to differ by citing the definition of the word via Twitter as an individual whose "succeeded in life unaided."
As a child, Jenner gained recognition upon being featured alongside her family on Keeping Up With the Kardashians. She's since been featured on I Am Cait and Life of Kylie. From there, she's ventured into the business world. Jenner has worked on The Kendall & Kylie Collection with PacSun and co-authored the novel Rebels: City of Indra, but much of her wealth stems from Kylie Cosmetics. The company, which launched in 2015, is valued by Forbes at an estimated $800 million.
Hilton spoke with TMZ Monday about Jenner's success while at Los Angeles International Airport. the entertainment outlet asked Hilton whether she qualified Jenner as a self-made billionaire. "She's a girl boss," Hilton, 37, said. "She's killing it." TMZ followed up by asking Hilton on whether she considered herself to be self-made, to which she responded: "Obviously!"
Hilton is a businesswoman. Like Jenner, she wouldn't qualify under Dictionary.com's definition of "self-made" either. The heiress is the great-granddaughter of Conrad Hilton, who founded the Hilton Hotels in 1919. In 2007, Fortune reported Hilton and her siblings were slated to inherit a portion of her grandfather Barron Hilton's fortune upon his death. Her grandfather intended to donate 97 percent of his $2.3 billion fortune to the Conrad N. Hilton Foundation, and the remaining 3 percent—about $69 million—designated for his heirs.
Hilton's rumored net worth is an estimated $300 million. The socialite rose to prominence alongside Nicole Richie on The Simple Life. She continued to appear on and produce television shows, such as Paris Hilton's My New BFF and The World According to Paris. She additionally nabbed roles in films like House of Wax and The Hottie & the Nottie. Hilton, at one point, developed a career in music. Her debut album, 2006's Paris, peaked on the Billboard 200. She became a DJ in 2012, but she returned to music in 2013 after signing with Cash Money Records.
Hilton's unveiled multiple product lines, including fragrance and shoes, through Paris Hilton Entertainment Inc. She told Moneyish this company's allowed her to accumulate more than $2.5 billion in sales.
"I've proven myself as an intelligent businesswoman who's created a huge brand. Being a woman in the industry, there are always stereotypes," Hilton told Moneyish in February. "But I love it when I can walk into a board meeting and completely take over the room. It feels amazing to have that respect. I feel like an amazing woman!"