Paris Hilton's New Documentary Is Revealing, But Fans Can't Forget She Voted for Trump
Paris Hilton revealed a number of harrowing secrets from her life as the self-proclaimed world's first influencer in her new YouTube Originals documentary, This Is Paris, which premiered on the streaming network on Monday. But despite all that Hilton uncovered, some fans can't seem to get over the fact that the entrepreneur voted for President Donald Trump.
The heiress opened up on the physical and emotional abuse she endured after being sent to the notorious Provo Canyon School, the psychiatric residential treatment center in Utah where her parents sent her for 11 months in response to her rebellious teenage behavior.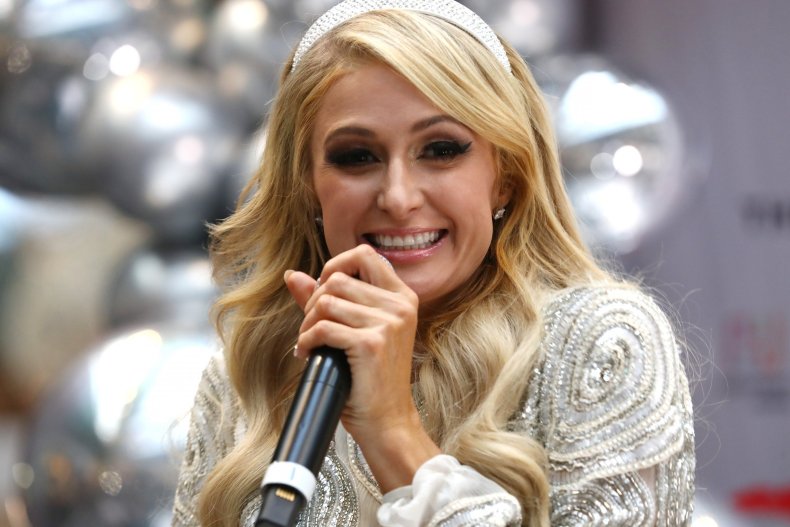 She talked about the trauma of a sex tape featuring her and ex-boyfriend Rick Salomon being leaked on the internet in 2003—a horrifying experience that sparked widespread criticism and ridicule from which she alleges she's never quite recovered. And she even ditched her signature baby voice, instead revealing a tone belonging to a mature woman.
While Hilton's documentary did receive support from fans who were proud to see her expose some of the harder truths she's faced in her lifetime, there were some people who couldn't get past the superstar DJ's chummy history with Trump.
The Hilton family and the Trumps' relationship span decades. Hilton and Trump's oldest daughter Ivanka Trump have been friends since they were kids, so when Donald Trump hit the campaign trail, Hilton was among his many supporters.
Just weeks after the 2016 election, Hilton appeared on the Australian talk show The Project in promotion of her book Confessions of an Heiress, during which she revealed that she did, indeed, give her vote to the real estate mogul. "I've known him since I was a little girl, so yes," Hilton replied when asked if she voted for Donald Trump
Months before that in September 2016, Hilton appeared on CNBC and sang praises of Trump, claiming that the former Apprentice host was "a nice man."
"I think on TV people like to say things about certain people, but he's actually a very sweet person. I like him a lot," she said.
She even defended the would-be president when Donald Trump was facing multiple sexual assault accusations while simultaneously receiving criticism for his "grab them by the p***y" comment. In a November 2016 interview with Marie Claire Hilton took a stance similar to Donald Trump's, suggesting that his derogatory comment was merely locker-room talk.
"I've heard guys say the craziest things ever, because I'm always around guys, and I listen to them speak," she said.
Hilton also denounced Donald Trump's accusers, claiming the women were "just trying to get attention and get fame." However, Hilton later walked-back that comment after receiving mass backlash.
"I want to apologize for my comments from an interview I did last year," Hilton said in a statement to Us Weekly in 2017. "They were part of a much larger story and I am regretful that they were not delivered in the way I had intended. I was speaking about my own experiences in life and the role of media and fame in our society and it was never my intention for my comments to be misapplied almost a year later."
She added: "Moving forward I will continue to do what I can to be an advocate for girls and women with the hopes of providing a louder voice for those who may desperately need it."