This Is What Paris Hilton's Real Voice Sounds Like
Paris Hilton dropped a number of bombshells in her new tell-all documentary, This Is Paris, which premiered on YouTube on Monday. But the biggest shocker may be that the signature syrupy baby voice she's known for is, in fact, not her actual voice.
According to Hilton, the sweet childlike tone that she's used since the beginning of her career as perhaps the world's first pure influencer was all just a farce. In the documentary, the hotel heiress explains her decision to keep up the baby voice at the height of her stardom as a way hide her true self from the public. She elaborated on this during a Friday appearance on Australia's Sunrise talk show, speaking with host Edwina Bartholomew in a mature baritone.
"This entire time, I have been playing a character, so the world has never truly known who I am. The real me is someone who is actually brilliant. I'm not a dumb blonde, I'm just really good at pretending to be one," Hilton explained.
Hilton said she decided to dropped the "fake voice" for good because she felt as though "it was time for the world to finally know who I was."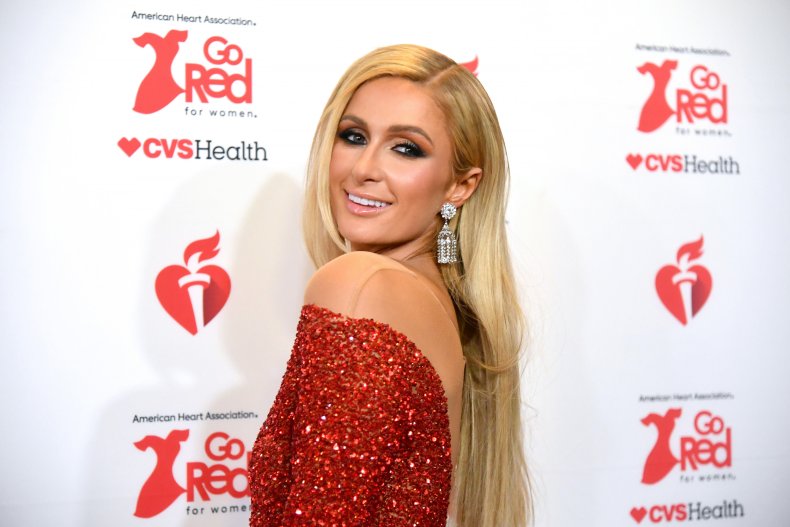 "I feel like I've been through so much... there's so many misconceptions and preconceived notions about me," the 39-year-old said. "I don't want to be remembered as some airhead. I want to be respected for the businesswoman I am."
Clips of the interview made rounds on social media and left a number of Hilton's fans stunned.
"Paris Hilton has revealed what her voice actually sounds like...I am shook," one person wrote on Twitter on Friday.
Meanwhile, others were happy to see the business mogul finally drop the facade and speak in her normal deep voice.
"Hearing Paris Hilton's real voice is kinda therapeutic for this year's events..." a Twitter user wrote.
Although the documentary explores a number of intimate details of Hilton's life—like her time spent at Utah's Provo Canyon School, her impact on influencer culture and how she really feels about her leaked 2004 sex tape—the celebrity had started opening herself up to the public a few years ago. Back in 2016, Hilton said on the Today show that her baby voice was just a part of the character of "Paris Hilton."
"This is actually my real voice," she said at the time. "My other voice—you know, that Simple Life kind of baby voice that I used to use ... I actually have a low voice in real life."