Paris Hostages Freed: 'Determined and Violent' Gunman Demanded Contact With Iranian Embassy
An armed man took three hostages in Paris on Tuesday afternoon, demanding to be put in contact with the Iranian Embassy. The hostages have now been freed and the suspect arrested, the French interior minister announced.
The man was described as "determined and violent" and claimed to have a handgun and a bomb according to police, The Guardian reported. Police also said the man was believed to have an accomplice outside the building where he was holding the hostage in a northern district of the French capital. At this time, police do not currently believe the situation is terror-related.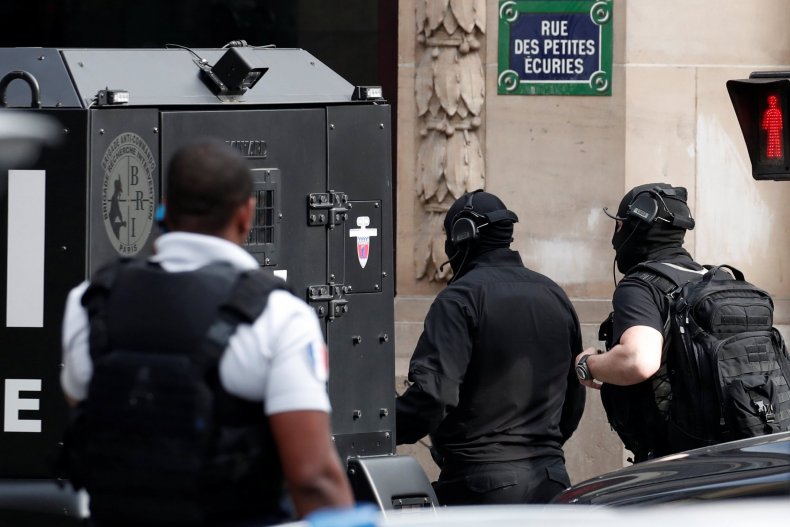 The man entered the building located on Rue des Petites Écuries around 4 p.m., pretending to be delivering food. He reportedly struck one man, who managed to escape but was doused with gasoline. A pregnant woman, who was treated for shock, also managed to get away.
Interior Minister Gerard Collomb posted on Twitter just before 8 p.m. in Paris, saying the hostages had been freed and the suspect was detained by police.
Hostages were held in an interior garden of the building, which is used for residential and business purposes. Using anti-explosive robots up and down the street, police surrounded the area to prevent the hostage taker from escaping, CNN reported.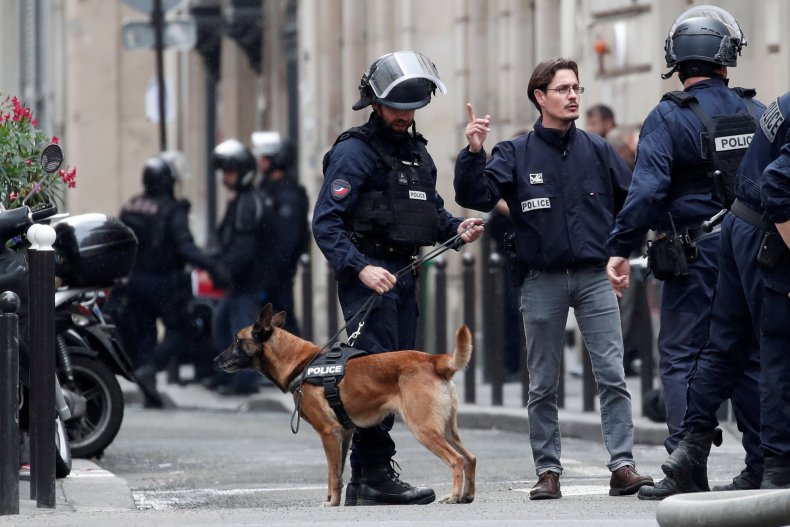 The suspect was reportedly holding a letter he wanted to be handed over to the Iranian ambassador. He requested that the ambassador then pass the note to French authorities.
France remains in a state of high alert after a string of terror attacks have rocked the country since 2015. Last month, a knife-wielding attacker, who was later claimed by the Islamic State, went on a stabbing rampage in Paris.
This is a developing story and will be updated as more information becomes available.