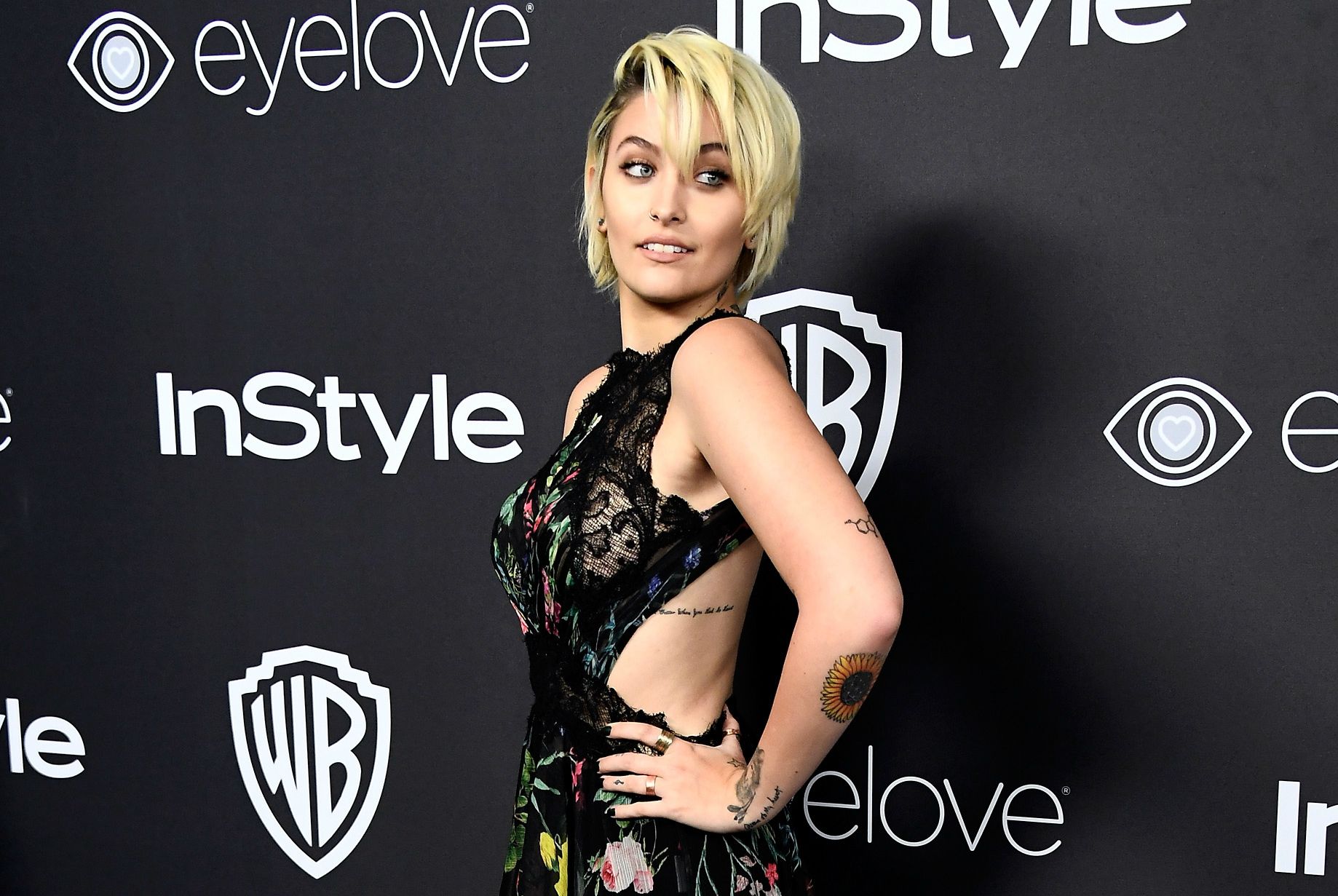 Michael Jackson went to great lengths to shield his three children—Prince, Paris and Blanket—from the public spotlight during his lifetime. All that changed after his death in June 2009. Two weeks after his death, Paris Jackson, aged just 11, spoke at his globally televised memorial service and became a celebrity herself.
Now 18 and armed with a lifetime of experiences, including her father's death and her own suicide attempts, the king of pop's only daughter is speaking out in what is billed as her "first-ever in-depth interview" with Rolling Stone magazine.
In the interview, already gaining global headlines Wednesday, Jackson says she believes her father was murdered, opening up another macabre chapter in the events that have transpired since the star's death. She also spoke about her relationship with her mother, Debbie Rowe, whom she did not know before Michael Jackson's death.
I deep-dived through the interview for some of the big revelations—see below. (For more, read the full interview at Rolling Stone.)
On Michael Jackson's "murder"...
The singer's death from propofol overdose was ruled the result of involuntary manslaughter by his personal physician, Conrad Murray.
Jackson believes, in no uncertain terms, that her father was murdered. "Absolutely. Because it's obvious. All arrows point to that. It sounds like a total conspiracy theory and it sounds like bullshit, but all real fans and everybody in the family knows it. It was a setup. It was bullshit."
Asked who would want to have her father killed, Jackson cryptically said she is playing a "chess game. And I am trying to play the chess game the right way. And that's all I can say about that right now."
More troubling, she said that Michael Jackson would tell her: "'They're gonna kill me one day.'"
"He would drop hints about people being out to get him," said Jackson.
On her suicide attempts…
Jackson's own troubles with depression and drug addiction made headlines in June 2013, just four years after her father's death. An attempt to commit suicide at 15 by slashing her wrist was splashed across global news.
The cause was "self-hatred," she told Rolling Stone. "Low self-esteem, thinking that I couldn't do anything right, not thinking I was worthy of living anymore."
Although only one suicide attempt became public knowledge, Jackson says she tried to kill herself "multiple times."
On her parentage...
Michael Jackson's unconventional personal relationships led to speculation about whether his children are biologically his. Paris and her eldest brother, Prince, are the products of the singer's short-lived marriage to Debbie Rowe.
Following his death, actor Mark Lester, a friend of Michael Jackson's, said he had donated sperm to the singer and believed he could be Jackson's father.
But Jackson is resolute that Michael Jackson "is my father. He will always be my father. He never wasn't, and he never will not be. People that knew him really well say they see him in me, that it's almost scary."
On identifying as black…
Jackson says that although her father was ridiculed for his changing appearance, which he claimed was the result of the skin condition vitiligo, he "would look me in the eyes and he'd point his finger at me and he'd be like, 'You're black. Be proud of your roots.'"
The teenager added: "Most people that don't know me call me white. I've got light skin and, especially since I've had my hair blond, I look like I was born in Finland or something."
On her relationship with Debbie Rowe…
Jackson reconnected with her biological mother, who gave full custody of Prince and Paris to Michael Jackson when they divorced in 1999, after her father's death.
Rowe recently completed chemotherapy for cancer and the pair have had a relationship since Jackson was 13.
"By the time my mom came into my life, it wasn't a 'mommy' thing. It's more of an adult relationship," Jackson said.