Paris Knife Attack: Suspect Dead, Several Wounded Near Opera House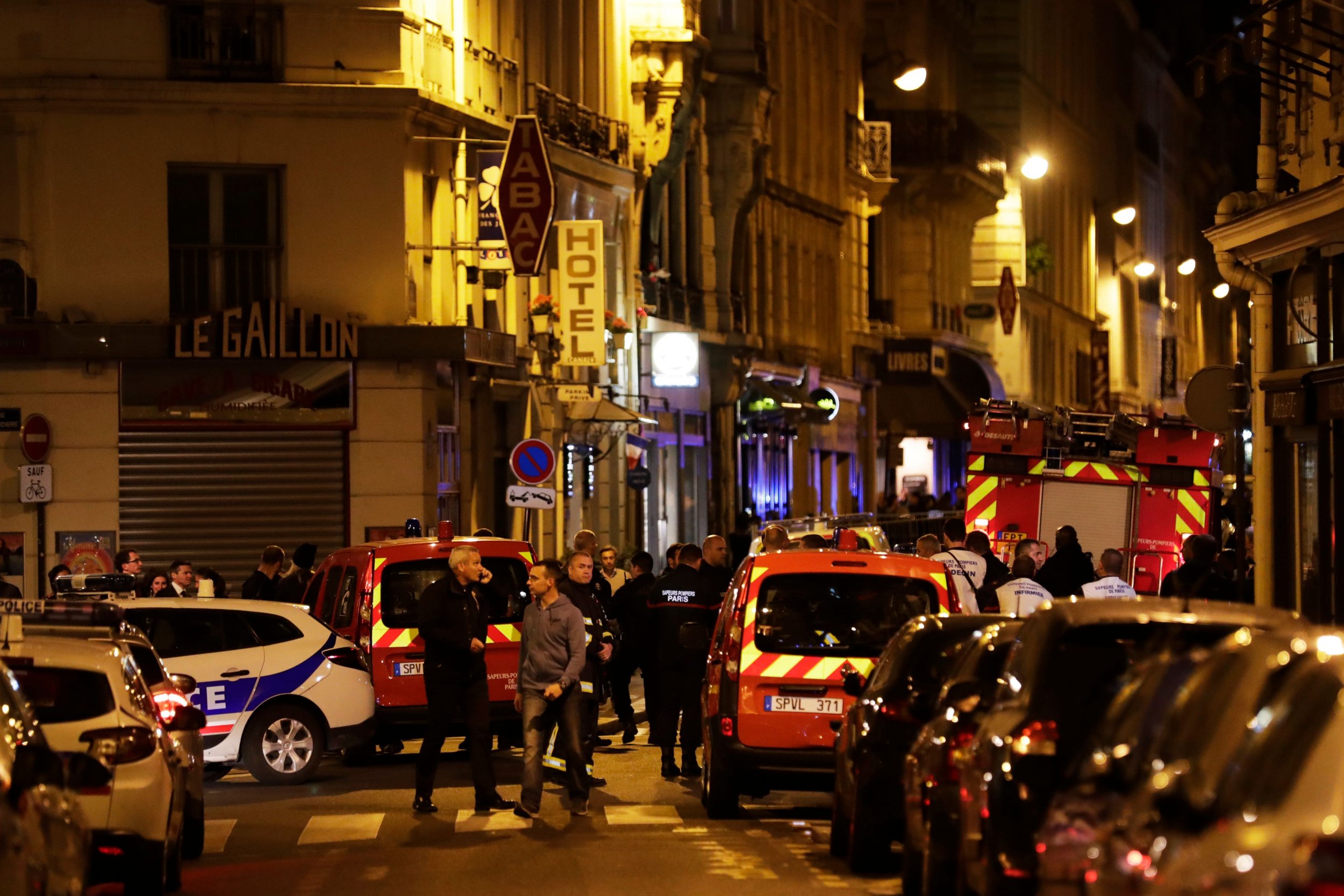 Two people were killed Saturday during an attack in the second arrondissement of Paris, near the city's famous opera house, according to reports.
One person died, two people suffered minor injuries and two more were seriously wounded before the assailant was shot and killed by the police, local authorities said. The victims have not been identified yet.
Gerard Collomb, France's interior minister, said via Twitter: "I salute the cold blood and the reactivity of the police forces who neutralized the assailant. My first thoughts go out to the victims of this heinous act."
The Interior Ministry is asking the population to avoid spreading "any misinformation. Please only share information coming from a trusted source."
In the wake of the attack, President Emmanuel Macron created a thread on Twitter. "All my thoughts are with the victims and the wounded from the knife attack perpetrated in Paris tonight, as well as their loved ones. On behalf of all the French, I salute the courage of the police officers who neutralized the terrorist," he said.
Macron continued, "France pays the price of blood again but did not give an inch to the enemies of freedom."
Prime Minister Édouard Philippe said in a post on Twitter: "Within nine minutes after the first call, the assailant was neutralized ... Our police forces have once again demonstrated their remarkable mastery and ability to intervene."
French newspaper Le Monde reported that the assailant's motive for the attack remains unknown. Local authorities are expected to deliver a press conference Saturday evening.
Meanwhile, Paris Prosecutor François Molins said in a statement that witnesses heard the assailant shout "Allahu Ahkbar," which is Arabic for "Allah is the Greatest," French daily Le Figaro said.
CBS News reported that the militant group Islamic State's news agency later said that the attacker was one of its "soldiers."
France has witnessed a string of terrorist attacks in recent years. In 2015, two gunmen killed 12 people after storming the offices of satirical publication Charlie Hebdo, and 130 people lost their lives following several attacks in and around Paris in November of that year. In the summer of 2016, 86 people died and 100 more were injured in the city of Nice, where a 31-year-old man drove his truck into the crowd.